Multi Space Chains in NYC
See coworking companies with multiple locations in NYC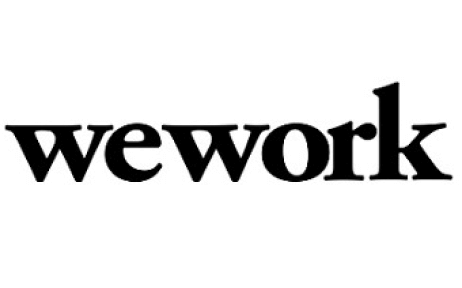 New York City currently has over 71 coworking spaces, including hot desks, dedicated desks and private offices.

Startups in New York as well as corporate teams are all turning to coworking space memberships as a better alternative to long term office leases. Coworking spaces in NYC are also increasingly popular with freelancers and entrepreneurs as an alternative to working from home or coffee shops.

With 1 in 38 people in the United States living in New York, a birth every 4.4 minutes counter balanced by a death every 9.1 minutes, no wonder it takes 75,000 trees to print a Sunday edition of the New York Times for everyone to read. There is a staggering 26,000 people living in each square mile of the "Big Apple". The New York City folks in charge are kindly bunch who will pay for a one-way plane ticket for a homeless person to get to wherever they have a guaranteed place to stay, but by charging approximately $289,000 per year for a hot dog stand permit, they can probably afford it. There is 25% of the world's gold bullion hidden away in vaults 80 feet below the bank, whilst a clever individual mines the cracks of the sidewalks for gold and manages to make over $600 a week for his trouble. New York has the largest Puerto Rican population of anywhere in the world with more Chinese than any city outside of Asia. Little wonder that 47% of the residents of New York speak another language at home, other than English. Ironically it is the city where a woman may go topless in public, so long as it is not for commercial gain or for business.

From having a picnic in Sheep Meadow of Central Park, which is actually bigger in size than Monaco, to haunting a flea market in Brooklyn or chowing down on dim sum in Flushing, there is so much to do in New York. You can visit the Raines Law Room for a cocktail, where you have to find it under a stairwell and ring a bell to be let in, to this infamous speakeasy. You can walk over some resting souls in Madison Square Park, Union Square Park, Bryant Park and Washington Square Park as they all used to be cemeteries. Washington Square Park alone has 20,000 bodies beneath it. If this creeps you out, go to the Brooklyn Botanic Garden for the gorgeous cherry trees, or feed the inner foodie at the Greenmarket and don't ponder about what is under your feet. Hudson River Park is made for a bike ride and live jazz can be heard at the Lincoln Center. One must do for the sweet tooth soul, is to head directly to Mast Brothers Chocolate factory in Williamsburg, where you can have a tour and some tastings at the weekends. For a bit of history, walk around the cobbled lined streets of the Dumbo district, where you can get great views of the Brooklyn and Manhattan Bridges from underneath. Rent a Citi bike and ride around stopping for some high tea, or just grab a cup cake or cookie from one of the many bakeries. You will never run out of things to occupy yourself with in New York.

The 71 coworking spaces in New York include a range of amenities including meeting rooms, podcasting studios, Skype booths, 3D printers, and more. Many are wheelchair accessible too. There are hundreds of member reviews for coworking spaces in New York, with an average member review rating of 4.4 stars.

If you're looking for a shared office space or shared workspace in NYC, check out all the options here on Coworker!
Never Miss a Coworking Update
Register to receive exclusive offers, special member pricing, and updates on shared office space near you.