Sign Up
Why Book On Coworker
Validated Spaces
Over 25,000 spaces and meeting rooms, with more than 300 new spaces joining each month.
Trusted
For Entrepeneurs to Fortune 500 companies, Coworker has over 6 million users.
Norway Reviews
By the coworking community
Multi Space Chains in Norway
See coworking companies with multiple locations in Norway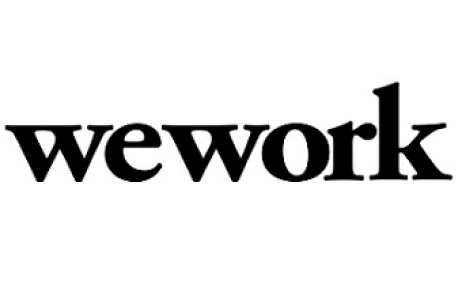 Comprising of the island of Jan Mayen, the archipelago of Svalbard and the western portion of the Scandinavian Peninsula, Norway is a winter wonderland. Decked out in glaciers, mountains and immense coastal fjords, it is a country built for those looking to wear thermal underwear and have blue lips. The capital of Oslo is an historian's dream cloaked in masses of open green spaces to frolic in, plenty of museums to poke around, historic buildings to gawk at and preserved 10th Century ships from the Viking era. The magic spot for hiking, skiing and fishing, Norway is one of the world's white snowy amusement parks for the adventurous soul.

Bordered by Russia, Denmark, Finland and the Skagerrak Strait, it has a long coastline with its toes in the North Atlantic Ocean and the Barents Sea. Of its population of 5,167,573 people, 98% are hooked into the Internet. The country was the first non-English speaking country to jump onto the Internet in 1971. The government doesn't look over your shoulder when you are connected to the web, but they do crack down on file-sharing websites as well as child pornography.

Norway has come a long way in the last 5 years in relation to the digital scene, from being a wasteland to now having a real startup ecosystem happening. The government is getting firmly behind startups financially, also training and advice, plugging the large gap of peer learning that is necessary with a new ecosystem. One advantage of being on the small side is the fact that it has created a tight-knit community with open communication channels where it is possible to get hooked up with the right people.

If you want to check out a startup scene where the conferences include the likes of sky diving, wild water rafting and eating sheep's heads, then Norway is definitely the place to go to.

To find a coworking space in Norway, browse through our interactive map below.
Coworking Spaces in Norway
There is no shortage of spaces available for coworking in Norway. Whether you're looking for a place to get some work done in the bustling capital of Oslo, or are venturing far north to the small island city of Tromsø, you'll be able to find a shared office space that will fit your needs. Whether you live in this beautiful Nordic country on top of the world, or you're just visiting for a while, you can use Coworker to find a shared office in Norway with the amenities and location you need. With nearly a hundred unique and well maintained locations across the vast country to choose from, Coworker is the obvious choice for finding a high quality shared workspace in Norway.
Convenient Coworking Spaces in Norway
Whether you're looking for a coworking space in Norway near Oslo's well-traveled Central Station Square, or maybe near the beach in the southern resort city of Kristiansand, Coworker will have plenty of high quality options for you to choose from. If you're looking to find a nice quiet private office space, or you need a full meeting room to host your clients, we will have a coworking Norway location that meets all your needs. More than 200,000 professionals use Coworker every month to find a workspace. Join these satisfied customers and find your perfect coworking space in Norway today.