Sign Up
Why Book On Coworker
Validated Spaces
Over 25,000 spaces and meeting rooms, with more than 300 new spaces joining each month.
Trusted
For Entrepeneurs to Fortune 500 companies, Coworker has over 6 million users.
Ecuador Reviews
By the coworking community
Multi Space Chains in Ecuador
See coworking companies with multiple locations in Ecuador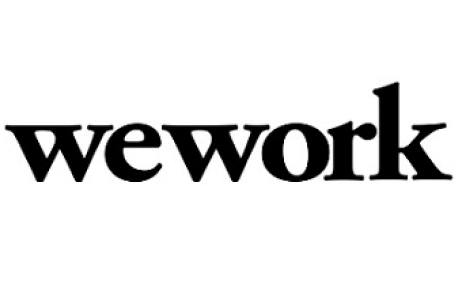 Coworking in Ecuador About Ecuador
Brush up on your Spanish speaking skills if you plan to hit Ecuador with your laptop in tow. Officially the Republic of Ecuador - literally translated "Republic of the Equator" - as it straddles the equator on the wet coast of South America. Bordered by Peru, Colombia and the Pacific Ocean, it includes the wondrous Galapagos Islands. Ecuador is 1 of 17 mega diverse countries in the world. Its capital is Quito where you will find an historical center declared a UNESCO World Heritage Site in 1978.

Considered to have a developing economy that is highly dependent on commodities, Ecuador is classified as a medium income country with approximately a 60.3% penetration rate for telecommunications. You can find free Internet; it is just a matter of exploring. Most cities are doable by foot power where you can drop into a funky cafe for an espresso at your whim or mix with the strong expat communities dotted around the towns.

The Wi-Fi may not be top of the tree variety, but it works and you can find plenty of coworking spaces to be around some likeminded individuals to collaborate with if you are so inclined. In a country where it oozes cultural charm, is an artistic haven and you can walk around the streets gorging on empanadas, it can't get much better than this.

To find a coworking space in Ecuador, browse through our interactive map below.
Coworking in Ecuador About Ecuador
Shared Work Space in Ecuador
In recent years, large companies in Latin America have been growing more interested in shared work spaces for a variety of reasons. Similar to countries in Europe and cities in the
United States
, entrepreneurs in Ecuador are recognizing the opportunity at coworking spaces to collaborate and attract new clients. Cowork spaces in Ecuador's major cities like
Quito
and
Guayaquil
appeal to both large corporations and freelancers who are looking for a shared office space rental to save on costs while growing their businesses. Coworking is therefore becoming the most popular option for startups in Ecuador, offering professional development training, skill-sharing sessions, and networking events.
History of Cowork Space in Ecuador
The government in Ecuador has made a conscious effort to build a community of young, thriving entrepreneurs, which has led to the founding of many cowork spaces across the country. Innovators in Ecuador's coworking scene attended the first-ever Latin American Coworking Summit in
Mexico City
recently, showing the continued growth of shared offices and flexible work spaces in the region. In Ecuador and other Latin American countries, the new popularity of shared office space rentals has lead operators to focus more on community when developing their business models.
Find Coworking Spaces in Ecuador
If you are looking for a shared work space to meet your professional needs in Ecuador, there are a variety of office space rentals to accommodate your requirements. Finding your ideal cowork space is simple with Coworker's database of shared office work spaces, which includes a searchable network of work spaces in all of Ecuador's main cities and even several more remote towns. You can filter your search results by price, location, availability of meeting rooms, parking, and more! Before long, you'll be working from the coworking space of your dreams alongside like-minded entrepreneurs in your industry.
Find Your Perfect Space in Ecuador
Know about a great cowork space in Ecuador that is not listed on our site?
Add A Space