Why Book On Coworker
Validated Spaces
Over 25,000 spaces and meeting rooms, with more than 300 new spaces joining each month.
Trusted
For Entrepeneurs to Fortune 500 companies, Coworker has over 6 million users.
Work with our experts to find your next Meeting Room.
Hassle Free
Best Price Guarantee
Singapore Reviews
By the coworking community
Multi Space Chains in Singapore
See coworking companies with multiple locations in Singapore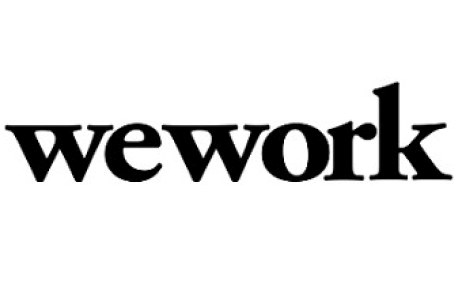 If you have a great idea for solving any of Singapore's problems, then run to Singapore, as the government will pay for your startup to solve its dilemmas. A very different approach to enticing digital startups to its shores, the government is saying, "If any one of you has an idea, or a product, or a service, which makes life better for citizens: come to Singapore. Prove it, test it, prototype it, upscale it and if your solution works, we will buy it from you."
An island city-state off the coast of Southern Malaysia, it is a global financial heart with a multi-cultural population sweltering in a tropical climate. This is where you will find the stunning red-and-gold Buddha Tooth Relic Temple in the bustling Chinatown area circa 1820. Padang's cricket field has been in use since the 1830s and is now framed by large buildings, such as the City Hall held aloft by 18 Corinthian columns. Singapore is often referred to as the Lion City, the Red Dot or the Garden City, due to its "greening policy", where lush parks and gardens dominate. It is the world's only city-state and the country is virtually sitting on top of the equator.
Singapore has a population of 5,781,728; of which 81.3% are connected to the Internet and 70.9% of those souls jump onto Facebook when the fancy takes them to share. The government is gung ho about creating a viable tech strategy and it clearly has some advantages such as cheap infrastructure, access to funding and talent; now it needs some entrepreneurs to take up the government's challenge.
To find a coworking space in Singapore, browse through our interactive map below.
Coworking Space in Singapore

Is your business looking for a space to cowork in Singapore? Coworker has you covered. The selection and amenities of coworking spaces in Singapore match the global reputation of the city, and can be tailored for your needs. For solo entrepreneurs and startups, shared office space in Singapore is an opportunity to meet people from around the world that are connected to emerging companies and the heart of the Asian VC community. The design of many shared work spaces in Singapore reflects the culture of productivity and determination. Explore the best coworking spaces in Singapore with Coworker.

Find a Work Space in Singapore

Shared office space in Singapore is quickly becoming the preferred choice for both startups and established businesses. With flexible rental options and the ability to scale in size and features rapidly, coworking spaces in Singapore allow companies to adapt as their business evolves. Options like WeWork Singapore and hundreds of other shared workspaces provide a space to meet and work – and also network and learn. New shared offices in Singapore are being opened regularly, so check regularly to see the latest work spaces in Singapore on Coworker.

Private and Shared Office Space in Singapore

For digital nomads, travellers and entrepreneurs, a hot desk in Singapore is the chance to settle into work and meet both locals and expatriates. A shared office in Singapore offers privacy and room to collaborate with colleagues – whether in person or virtually. Coworker features all types of coworking spaces in Singapore for short or long-term rentals, so you can find the most suitable location and features for your style of work. Start your search today for a private or shared work space rental in Singapore.

Why Cowork in Singapore?

If you are wondering why shared offices in Singapore are becoming increasingly popular, it is because Singapore offers a truly unique and very appealing setting and lifestyle. The pristine beaches are a luxurious place to unwind after a day at a hot desk in Singapore. The natural beauty of the country surrounds the metropolitan city so that you can climb the famous Supertrees and hit up Marina Bay Sands Skypark for world renown shopping and delicious food on the very same day. No matter where your work space rental in Singapore is, you will be close to the action - or relaxation - for optimal work-life balance. Peruse the wide selection of coworking space in Singapore on Coworker today and get to work!

Search all coworking spaces in Singapore

If you know of a shared work space in Singapore that is not currently listed, add the space to Coworker.

List a space
Never Miss a Coworking Update
Register to receive exclusive offers, special member pricing, and updates on shared office space near you.