Sign Up
Why Book On Coworker
Validated Spaces
Over 25,000 spaces and meeting rooms, with more than 300 new spaces joining each month.
Trusted
For Entrepeneurs to Fortune 500 companies, Coworker has over 6 million users.
Italy Reviews
By the coworking community
Multi Space Chains in Italy
See coworking companies with multiple locations in Italy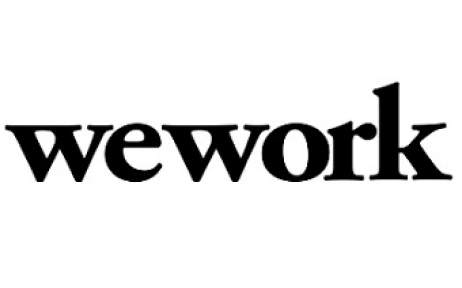 Coworking in Italy About Italy
The land of pizza, fashion and wine washing down pasta, Italy's capital city Rome is home to the Vatican City and landmark ancient ruins that leave you gaping in astonishment. Whilst Florence shows the world its Renaissance treasures such as its paper and leather artisans alongside Michelangelo's "David", Milan is the fashion capital over run with models and designer labels and romantic Venice has its maze of canals.

Italy is one of the largest fiber-optic markets in Europe with more than 20 million people in the 15 largest cities connected to the Internet and the government aiming for 50% of all its citizens to have access to high-speed Internet by 2020, extending the fiber-optic network into its rural areas. With terrorism concerns high on the agenda of the government, new laws came into effect restricting the opening of new Wi-Fi hotspots, which put Italy's number of hot spots 5 times lower than that of France. This new law was repealed in 2012. The government jumps in with filtering the Internet where child pornography is concerned and on some P2P web sites.

The general consensus on the digital startup scene appears to be one that Italy is becoming an innovation-friendly place where it is much easier to kick-off a new company than 4 years ago. This is attributed to the government's "Italian Startup Act" making it easier to launch a company, obtain funding and it has a Startup Visa Program targeting non EU-countries. With Italy's history as being a small business domain, there is no shortage of budding creative entrepreneurs, but there is a shortage of digital savvy technicians.

To find a coworking space in Italy, browse through our interactive map below.
Coworking in Italy About Italy
Coworking Space in Italy
The ever-evolving nature of work has led to a dramatic increase in the amount of cowork spaces in Italy, which prove to be a more financially-viable option for startups and small-to-medium enterprises looking for shared office space. Coworking is slowly becoming the norm for Italian businesses big and small. Having the option to explore and cowork from a variety of shared work spaces in major cities like
Rome
or
Milan
allows entrepreneurs to collaborate and grow their network. In coworking spaces across Italy, freelancers and remote teams have the opportunity to engage in professional development training, attend panels and lectures, take part in networking events, and much more.
History of Shared Work Spaces in Italy
In recent months as the market continues to expand, finding a shared office rental in Italy has become much easier than in years past. Now, even smaller, remote towns offer work spaces for location-independent professionals to cowork. Plus, Italy is home to the Coworking Project, which is an organization that promotes flexible desk rentals within traditional offices and temporary work spaces. These pop-up coworking spaces in Italy allow entrepreneurs to cowork from a wide range of unique locations, which makes 'work' feel a little less like work and a lot more like fun!
Find Cowork Space in Italy
For remote professionals looking to cowork from a shared office, there are a variety of coworking spaces in Italy that can accommodate the needs of startup teams, freelancers, and even large corporations. Finding the right cowork space is simplified by Coworker's database, which includes a searchable system of shared work spaces near you. Filter your results by location, price, amenities, accessibility, and more! Before long, you'll be working from the Italy cowork space of your dreams.
Find Your Perfect Space in Italy
Know about a great coworking space in Italy that is not listed on our site?
Add A Space