Sign Up
Why Book On Coworker
Validated Spaces
Over 25,000 spaces and meeting rooms, with more than 300 new spaces joining each month.
Trusted
For Entrepeneurs to Fortune 500 companies, Coworker has over 6 million users.
Work with our experts to find your next Meeting Room.
Hassle Free
Best Price Guarantee
France Reviews
By the coworking community
Multi Space Chains in France
See coworking companies with multiple locations in France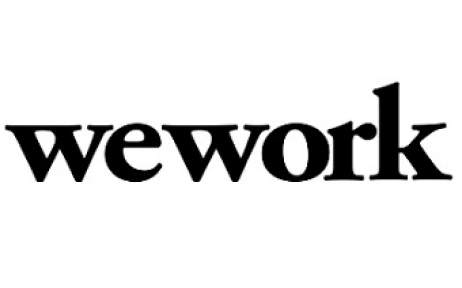 Coworking in France About France
Think delicious old world wines, crunchy baguettes smothered in creamy cheeses and you have France in your head. Known for its couture fashion, art museums, the Palace of Versailles, Paris, quaint stone house villages, mountains, Mediterranean beaches and that oh so European culture simply oozing into the air. France is vying to become the European startups go-to haven.

The French government is listening to what startups need and they have a dedicated minister with a brand "La French Tech" to promote French startups internationally. Foreign investors regularly look to France for opportunities, as well as France having its own entrepreneur friendly investors for seed funding. There is a strong tech community with plenty of coworking spaces happening, accelerators, meet-ups and several annual internationally focused conferences. The hubs are happening not just in Paris, but also in areas such as Nantes, Lyon, Toulouse and Bordeaux to name a few. France has numerous internationally acclaimed engineering talent and top business schools pushing the young talent forward as it is fast becoming a trendy thing to be, an entrepreneur.

Getting right behind what the government is sprouting about, France is in the throes of building what they claim will be the world's largest digital incubator, the Halle Freyssinet building due to be completed in 2017 and predominantly financed by entrepreneur Xavier Niel to the tune of around €200m. It is hoped that it will be a springboard for the new generation of budding entrepreneurs in the digital world and create a unique ecosystem bringing all the players under one roof of innovation.

To find a coworking space in France, browse through our interactive map below.
Coworking in France About France
Coworking in France
Do you dream of living and working in one of the most beautiful, delicious, and romantic places in the world? Consider booking some coworking space in France, and allow yourself to imagine this dream coming true. From Normandy in the East down to Provence in the South, along the French Riviera, and in the city of lights itself, Paris, Coworker has shared office space all across the country. Whether your interests lie in art or fashion, food or wine, France offers a cultural experience unlike any other. Check our listings for coworking in France and work your dream job.
Coworking Space in France
Coworking is a flexible system that allows businesses to pick and choose services and amenities that are relevant and suitable for them. So in addition to the benefits of great cost-savings in overhead, office spaces have options including (but not limited to): reception services, printing and scanning, high-speed internet and WiFi, access to meeting rooms or conference spaces, mail services, etc. If coworking in France sounds like it might be the exact fit you have been looking for, browse our vast options, and
reach out to contact us
for further information.
Book Workspace in France with Coworker
If you are looking to do some coworking 'en francais', then look no further - Coworker has an enormous selection of coworking spaces in France, one of which is sure to be ideal for your company. Each and every space on our site has been vetted and validated by a team member, which means it meets the high standards to which Coworker adheres.
Regardless
of where in France you are looking to set up shop, we have options. Peruse the wide array of towns, cities, and countrysides of France where we have offices, and begin your coworking adventure today.