Sign Up
Why Book On Coworker
Validated Spaces
Over 25,000 spaces and meeting rooms, with more than 300 new spaces joining each month.
Trusted
For Entrepeneurs to Fortune 500 companies, Coworker has over 6 million users.
Work with our experts to find your next Meeting Room.
Hassle Free
Best Price Guarantee
Portugal Reviews
By the coworking community
Multi Space Chains in Portugal
See coworking companies with multiple locations in Portugal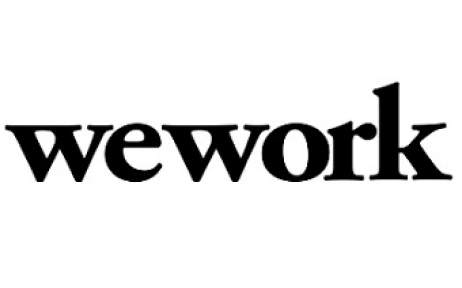 Coworking in Portugal About Portugal
Think of grilled sardines and salted cod, a beach culture and one of the world's biggest tourist destinations and you have Portugal the land that flows into the Atlantic Ocean perched on the Iberian Peninsula bordering Spain. The border of Spain and Portugal is considered to be the longest uninterrupted border in the European Union. The country includes the Atlantic archipelagos of the Madeira and Azores. The warm client, wonderful food, world class wine, and creative spirit lends well to the coworking scene with spaces dotted across the entire country.

Historically rich (dating back to pre-historic times) with a maritime empire that was invaded and fought over, much of its architecture dates back to the 1500s. Once a global empire and the first empire in the world, the country monopolized the spice trade, it was left crippled from war and lost its world dominance. A developed country with a high-income economy and a high standard of living, Portugal is the 5th most peaceful country in the world. Despite being the first country to decriminalize the use of common drugs in 2001, the sale and distribution is still illegal, but you can buy the ingredients to grow them at home from many quirky shops dotted around towns.

With a population of 10,374,822, 67.6% are connected to the Internet with 54% of them playing on Facebook. Portugal may not be racing ahead in the technical stakes of digital startups, but it is happening. The country is touted as being the perfect place for digital professionals to hang out, where it is easy to connect with likeminded souls at networking venues and coworking spaces. With its plethora of beaches to either devote some sun worshipping time on, or to grace some of the biggest waves in the world at Nazare on your surfboard, Portugal is a playground. You can go diving or snorkeling and for the adventurous soul cliff diving may appeal. It is easy to pig out at one of the food festivals held annually or just meander around stuffing custard tarts in your mouth in between tapping on your laptop, any time of the year.

To find a coworking space in Portugal, browse through our interactive map below.
Coworking in Portugal About Portugal
Cowork Space in Portugal
Recently,
Lisbon
was named one of WIRED's hottest startup destinations for the first time, which signifies the vast number of tech and creative businesses that are based in Portugal's capital city. Beyond Lisbon, other cities in Portugal are seeing a dramatic increase in the amount of startups being founded, which has led to new cowork spaces popping up across the country. From digital nomads to small-to-medium enterprises, companies and freelancers in Portugal are increasingly looking for interesting work spaces to call home and accommodate the growth of their businesses.
Rise of Coworking in Portugal
A number of modern cowork spaces have opened in Portugal's major cities, with Lisbon's city council even getting in on the action by offering the former Manutencão Militar factory as a creative work space option and incubator. In fact, this location is host to the administrative offices of Web Summit, an international conference that draws more than 50,000 entrepreneurs to its tech symposium each time it is hosted. Some of these shared work spaces even offer members the option to both cowork and co-live, providing accommodation as well as hot desks and office rentals.
Find Shared Work Space in Portugal
If you are looking for a cowork space in Portugal that meets all of your professional needs, it's important to know the different types of work space rentals available. Coworker can assist you in navigating your search by showing you work spaces relevant to your location, ideal budget, and preferred amenities. We want to make your decision as simple as possible so you can cowork from your ideal space and grow your business.
Find Your Perfect Space in Portugal
Know about a great cowork space in Portugal that is not listed on our site?
Add A Space