Sign Up
Why Book On Coworker
Validated Spaces
Over 25,000 spaces and meeting rooms, with more than 300 new spaces joining each month.
Trusted
For Entrepeneurs to Fortune 500 companies, Coworker has over 6 million users.
Work with our experts to find your next Meeting Room.
Hassle Free
Best Price Guarantee
South Africa Reviews
By the coworking community
Multi Space Chains in South Africa
See coworking companies with multiple locations in South Africa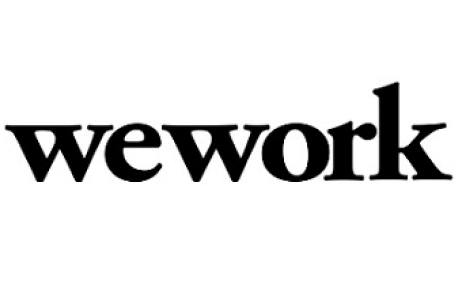 Coworking in South Africa About South Africa
One of the so-called tech "Kings" of Africa, South Africa is perched on the southern most tip of the African continent. Officially the Republic of South Africa it has a 2,798-kilometer length of coastline where the South Atlantic and the Indian Oceans splash its feet. The country is bordered by Zimbabwe, Botswana, Namibia, Swaziland, Lesotho and Mozambique and has several distinct ecosystems (not talking "tech") - from its big game Kruger National Park, Western Cape beaches, rugged cliffs of Cape of Good Hope, wine lands of Paarl and Stellenbosch to the forest clad Garden Route where splashing in lagoons in de rigueur. South Africa's capital city of Cape Town is shadowed by the flat-topped Table Mountain, where you can grab a cable car to climb to the top, or hang out at the bustling harbor and grab a boat to Robben Island, the prison where Nelson Mandela spent numerous years.

A sovereign state, its population is a variety of ethnic groups blabbering away in different Bantu languages, of which 11 are official. Poverty and inequality are endemic, with approximately 25% of its population unemployed and living below the poverty line, despite South Africa being termed as a "middle power" with the 2nd largest economy in the whole of Africa.

Of its population 52.6% are connected to the Internet, with 25.8% getting onto Facebook. South Africa is a definitive part of the "Africa Tech Rising" slogan, with their digital prowess leapfrogging from virtually non-existent fixed lines to astronomical mobile growth into building their own digital economy. The African "Kings" are defying the global tech slowdown, having received massive tech infrastructure investments. This has allowed broadband prices to drop and the speed to increase.

To find a coworking space in South Africa, browse through our interactive map below.
Coworking in South Africa About South Africa
Coworking Spaces in South Africa
In South Africa, the rise of startups and entrepreneurship has rapidly expanded over the last few years, which has resulted in a higher demand for coworking spaces and shared office space rentals. Due to the popularity among independent professionals, flexible work spaces have become the fastest growing phenomenon in South Africa's real estate market. Increasingly, shared office space rentals are also attracting large-scale corporations, too, which realize the major cost-savings and networking benefits of coworking out of communal work spaces.
Rise of Shared Office Space Rentals in South Africa
Flexible work spaces in South Africa have gained plenty of traction in recent months in the country's prime entrepreneurial hubs. The projected growth of coworking spaces in South Africa is on par with the rest of the world, with coworking operators like The Workspace reporting 80 per cent occupancy rates. The current market of collaborative work spaces is competitive, as the demand for shared office space rentals continues to expand in major cities like
Cape Town
and
Johannesburg
, along with smaller cities like
Durban
.
Find Flexible Work Space in South Africa
Whether you are freelancer, a member of a small-to-medium sized enterprise, or part of a large-scale corporation, finding a coworking space in South Africa that meets your professional requirements is easy once you have all of your options in front of you. If you are looking for a work space with a great community atmosphere, Coworker can help you find what you're seeking by allowing you to read member reviews from popular shared office space rentals across South Africa. You can also filter your search results by cost, location, and accessibility so that you can find the perfect flexible work space for your needs.
Find Your Perfect Space in South Africa
Know about a great coworking space in South Africa that is not listed on our site?
Add A Space