Multi Space Chains in San Antonio
See coworking companies with multiple locations in San Antonio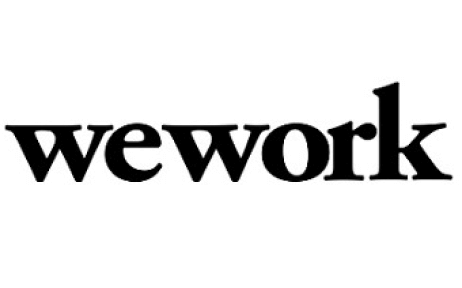 For the romantics out there, apparently San Antonio is the most romantic city in the United States and when you consider it is illegal to flirt using the eyes or the hands, it would be assumed that this law is not enforced today.  Think long horn Texan cattle, the Alamo and the fact that the city sits in the "Lone Star State".  This is where Ozzy Osborne was banned from performing at any city owned venue for ten years, after his infamous act of relieving himself on the Alamo Cenotaph.  Johnny Cash left his signature on a public river bench here, after meeting his first wife in the city of love.  For the lovers of sports drinks, Robert Gade invented "Gatorade" in San Antonio. It was named by Mark Twain as 1 of only 4 unique cities in the United States, whilst Pope John Paul II declared San Antonio to be the most Catholic city in the United States.  Drawing a massive 30 million visitors annually, San Antonio is where Tommy Lee Jones lives.  One of his ranches was used as the setting for the movie "The Three Burials of Melquiades Estrada."

If you want a birds' eye view over the city, climb up San Antonio's Tower that is taller than the Seattle Space Needle.  A major city with a colonial heritage, the most famous building in Texas is The Alamo, an 18th Century Spanish mission preserved as a museum. It marks the Texan battle for independence from Mexico in 1836 and was a part of the mission station established in 1718 and built by the Franciscans in 1744.  The cityscape quietly follows the banks of the Antonio River where you can stroll along the promenade lined with shops and cafes.  You will find the SeaWorld San Antonio, the largest marine-life theme park in the world not just the largest in the SeaWorld chain.  The San Antonio Museum of Art has within its confines one of the best collections of Asian Art in the United States to gawk at.  If you want more history take in the San Antonio Missions National Historical Park from the early 1700s or The Spanish Governor's Palace and the San Fernando Cathedral.  There are museums galore and massive stalactite caves, the Natural Bridge Caverns to explore. Time out can be had in the San Antonio Japanese Tea Garden or go to the Enchanted Rock State Natural Area for some trekking at a gentle pace.

This is where you will find the bursting aromas of enchiladas and roast potatoes filling the air amidst strains of Mexican conjunto music. 

To find a coworking space in San Antonio, browse through our interactive map below.

Never Miss a Coworking Update
Register to receive exclusive offers, special member pricing, and updates on shared office space near you.