Multi Space Chains in Dallas
See coworking companies with multiple locations in Dallas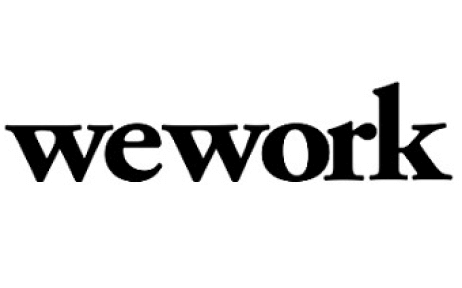 Dallas, the birth place of what we know today as the 7 Eleven convenience store, where the first margarita machine appeared in 1971 and where the words "super bowl" were first uttered by sports mogul Lamar Hunt, is modern, brash and sitting in the north of Texas. The commercial and cultural hub of the region, it has a museum "Downtown's Sixth Floor" at Dealey Plaza commemorating the site of President John F Kennedy's assassination. The only city to have hosted a World Series Game, an NBA Finals and the Super Bowl in the same year, it is nonetheless where you can't operate a church by day and a swingers club at night. German chocolate cake was born here - sorry Germany - the recipe appeared in the Dallas Morning Star in 1957.

Home to the mega wealthy, in fact 20 of the names in the Forbes annual list of the 400 richest Americans live in Dallas, historically it had a legal prostitution zone named "Frogtown". If you are into "queer" takes on food, you can try a fried beer, fried coke or a fried Cadbury Creme Egg at the State Fair of Texas. Gawk in awe at the 360-degree view from the Reunion Tower whilst indulging in a feed or visit the Dallas Museum of Art that has been open since 1903, showcasing ancient artifacts to contemporary art. If art turns you on, go to the sleek Nasher Sculpture Center where you will find contemporary sculpture. The Dallas World Aquarium is within walking distance of the downtown's historic heart, and it is not only about the ocean's creatures but has an Orinoco Rainforest exhibit where the toucans fly in abandon and tree sloths appear together with poison dart frogs. For the nature lover head to the Dallas Arboretum and Botanical Garden, that is 66 acres of peaceful shoreline around the White Rock Lake.

To find a coworking space in Dallas, browse through our interactive map below.
Coworking Spaces in Dallas Home to over 20 Fortune 500 companies and nearly 50 colleges and universities, coworking in Dallas-Fort Worth has been rapidly expanding in recent years as the tenacity of its business scene fortifies. Many of the cowork spaces in Dallas cater to the city's young professionals, startups, and large companies, making Dallas a great location for setting up shop. For businesses of every size, coworking spaces present a true 'best of both worlds' scenario: a flexible, comfortable work environment in a professional work space. Most shared office spaces in Dallas grant remote professionals the chance to grow their network, acquire new talent, and bolster their operational success.

Development of Coworking in Dallas As an alternative to traditional office spaces, cowork spaces in Dallas offer a more go-getting or enterprising environment for growing companies. Coworking members can take part in innovative workshops, conferences and presentations, skill-sharing workshops, networking events, and more. Many cowork spaces in Dallas also offer startups access to capital or professional connections, assisting businesses at every stage of development. Plus, many memberships to coworking spaces provide amenities like private office space rentals, meeting rooms, technology hook-ups, and printing services.

Find Cowork Space in Dallas Selecting the perfect coworking space in Dallas to meet your professional needs can seem challenging, since there are so many available options. The good news, however, is that Coworker can help you select the best cowork space to accommodate your specific expectations. You can filter your search for coworking spaces by several features, including capacity, cost, location, and more. Coworker makes finding the ideal cowork space in Dallas simple by allowing you to read through real reviews by members of the city's many shared office spaces.

Find Your Perfect Coworking Space in Dallas

Know about a great cowork space in Dallas that is not listed on our site?

Add A Space
Never Miss a Coworking Update
Register to receive exclusive offers, special member pricing, and updates on shared office space near you.