Sign Up
Why Book On Coworker
Validated Spaces
Over 25,000 spaces and meeting rooms, with more than 300 new spaces joining each month.
Trusted
For Entrepeneurs to Fortune 500 companies, Coworker has over 6 million users.
Ireland Reviews
By the coworking community
Multi Space Chains in Ireland
See coworking companies with multiple locations in Ireland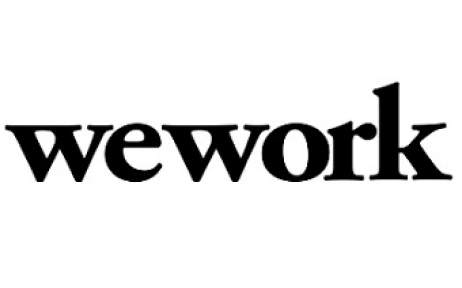 Coworking in Ireland About Ireland
The birthplace of Oscar Wilde and the home of Guinness beer, Ireland is known as the country where leprechauns roam. Nicknamed the "Emerald Isle" due to its lush green landscape of rolling hills, the country is dotted with ancient sites and old castles. Sitting off the coast of England and Wales, floating in the Atlantic Ocean, the Republic of Ireland is multicultural and multilingual and has been named as one of the top 10 friendliest countries in the world by the Lonely Planet Guide. Its cosmopolitan capital Dublin is where the majority of the country's population live (4.75 million). Ireland is ranked as one of the 25 wealthiest countries in the world and ranked beside Germany as 6th most developed country in the world.

The government does not look over your shoulder when you are on the Internet and censorship is a controversial topic following an attempt to block file sharing sites in 2009. The Irish Recorded Music Association is pushing to block content damaging the music industry, which some believe may eventually hurt Ireland's standing as an eCommerce hub because the move is commercially driven.

There are many global Internet players already in existence in Ireland such as Microsoft, Pfizer and Abbott and it is touted that Ireland has one of the youngest best-educated workforces in Europe. It is also home to the top 10 "born on the internet" companies such as Google and Facebook, as well as 3 of the 5 top games companies. Ireland is seen as a hotspot for digital startups due to having the lowest corporation tax rates in Europe, its pro-business environment and it sits in the EU giving it access to the world's most valuable market.

To find a coworking space in Ireland, browse through our interactive map below.
Coworking in Ireland About Ireland
Coworking in Ireland
A dynamic, fascinating and beautiful country, there is no denying that Ireland has a bit of pure magic to it. A popular travel destination, Ireland has unique landscapes and a rich cultural history, making it likewise a sought-after place to live. Coworking in
Ireland is a sought-after
endeavor
due to its world renown natural features, active arts and culture scenes, and ideal location between the rest of Europe and North America. Enjoy some tea, Guinness, and C
eltic
music any day of the week by booking a coworking space in Ireland today.
Coworking Space in Ireland
Coworking space in Ireland is an excellent option for companies looking to save overhead costs and reap the benefits of shared office services and amenities. Depending on your company's specific needs, office options include reception services, WiFi and high-speed internet services, printing services, conference and meeting room space, and media connections, to name a few. We have many office options in Dublin, across to the west coast, and all the way down to Cork, with numerous spots in between. Regardless of where you would like to live on the island, we will find you a suitable coworking space in Ireland.
Use Coworker to Book Workspace
As part of the largest network of coworking spaces in the world, Coworker is the best place to come for booking coworking space in Ireland. Over 6 million people have used our services, from Fortune 500 companies all the way down to two-person operations on a shoestring budget. Coworker has spaces for rent in over 170 countries, and hundreds of new work spaces are added each month. If you want to use a service that is tried, tested, and true, then use Coworker to book space, and get coworking in Ireland now.