Sign Up
Why Book On Coworker
Validated Spaces
Over 25,000 spaces and meeting rooms, with more than 300 new spaces joining each month.
Trusted
For Entrepeneurs to Fortune 500 companies, Coworker has over 6 million users.
Switzerland Reviews
By the coworking community
Multi Space Chains in Switzerland
See coworking companies with multiple locations in Switzerland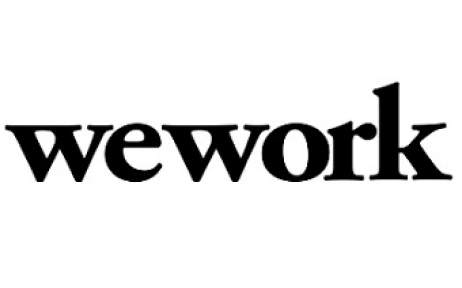 Coworking in Switzerland About Switzerland
Home to one of the most prestigious business schools in Europe, the HSG Hoschscule St Gallen, Switzerland is paving the way for innovation and business administration for new companies to succeed. The country's first unicorn, MindMaze, was a blend of knowledge and creativity. The company sold a third of its shares for over a billion dollars to the London-based Indian conglomerate Hinduia Group.

Sitting in the center of Europe, the country is known for its divine chocolates, mouth-watering cheeses and the "tic tock" of its master crafted watches and clocks. Draped in mountains with stunning landscapes of lakes and villages set amidst the high peaks of the Alps, the country has a long history that can be seen in its medieval city quarters. This is where ski resorts reign and hiking trails beckon the outdoor enthusiast. Banking and finance are its main economy source, whilst tourists are drawn to its doors for its stunning beauty. A federal directional republic with Bern as its "federal city", it is bordered by France, Italy, Germany, Austria, and Liechtenstein. The country has 2 global economic centers, Geneva and Zurich.

One of the most developed countries in the world, of its population of 8,179,294, 89.3% are connected to the Internet, with 45.2% playing on Facebook. Switzerland has some of the best infrastructure and the highest disposable income and living standards in the world. It is one of the most innovative countries where more than 300 high-tech spin-offs have occurred. The country literally buzzes with entrepreneurs and creative new business ideas, where networking is a breeze and startup funding is increasing as investors are looking for the opportunity to be a part of the next big thing.

To find a coworking space in Switzerland, browse through our interactive map below.
Coworking in Switzerland About Switzerland
Cowork Space in Switzerland
The shifting nature of the world's workforce has made for an increase in the number of coworking spaces in Switzerland, which provide an affordable alternative to traditional work spaces for all manner of businesses, from small startups to large-scale enterprises. Coworking is gradually becoming the norm for Swiss business owners who are realizing the many benefits of operating from a shared work space. In Switzerland, remote professionals have the opportunity to become members of collaborative coworking spaces in big cities, like
Zurich
and
Geneva
, and smaller towns like
Basel
, as well. Many of these shared work spaces offer professional development training, panel speakers, and educational lectures, which make the environment conducive to ongoing learning and networking.
Emerging Trend of Coworking in Switzerland
In recent years, coworking spaces have popped up in nearly every city in Switzerland. In 2014, there were only 50 cowork spaces in the country, and that number has since almost tripled. Operators like Coworking Switzerland and the Work Smart Initiative are dedicated to growing the industry for the benefit of Swiss entrepreneurs. With over 25 per cent of Switzerland's workforce consisting of solopreneurs or freelancers, it only makes sense for coworking spaces to be in high demand, showing no signs of slowing down.
Find Coworking Spaces in Switzerland
Location-independent professionals who are looking for a shared work space can choose from a wide variety of distinct cowork spaces in Switzerland that can meet the needs of startups, solopreneurs, and larger corporations. Finding your ideal work space is easy with Coworker's vast database, which includes a searchable system of shared work spaces in your area. Filter your search results by location, cost, amenities, accessibility, and more!
Find Your Perfect Space in Switzerland
Know about a great coworking space in Switzerland that is not listed on our site?
Add A Space