Sign Up
Why Book On Coworker
Validated Spaces
Over 25,000 spaces and meeting rooms, with more than 300 new spaces joining each month.
Trusted
For Entrepeneurs to Fortune 500 companies, Coworker has over 6 million users.
Vietnam Reviews
By the coworking community
Multi Space Chains in Vietnam
See coworking companies with multiple locations in Vietnam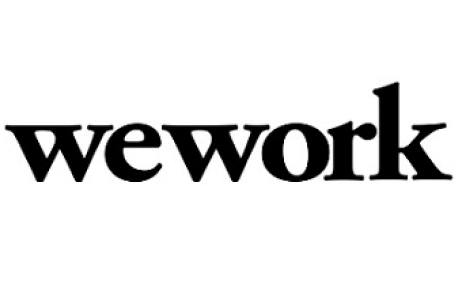 Coworking in Vietnam About Vietnam
A country that attracts many digital nomads for its cheap living, friendly locals and exotic Asian feel, Vietnam is a mish mash of cultures and tourist wonders. From its ancient Buddhist pagodas to its bustling cities swamped by tricycles, its beaches and majestic rivers, French colonial landmarks and bloody war icons (think Cu Chi tunnels) the country has everything to intrigue and tantalize a curious mind.

Officially known as the Socialist Republic of Vietnam, the country sits on the easternmost point of the Indochina Peninsula in Southeast Asia. It is bordered by Laos, China, Cambodia and Malaysia with its coastline swamped by the South China Sea. Hanoi has been its capital since 1975 when the reunification of the North and South occurred. Vietnam today, remains 1 of 4 one-party socialist states of communism in the world.

With a population of 95,261,021, only 51.5% are connected to the Internet with 42% on Facebook. Coworking spaces are popping up all over Vietnam to cope with the influx of digital nomads hitting its shores. There have been several success stories coming out of incubation hubs, such as "OnOnPay", that provides a way to top up mobile phones online. This is only one instance where the sharing of resources as well as ideas by people from different ethnic backgrounds, can create a viable digital startup. Ho Chi Minh City is set to have the largest coworking space in Vietnam "Dreamplex", whereas other cities such as Hanoi, the focus is on the "feng shui" aspect of their spaces.

Coworking spaces are now taking over the traditional scene of digital nomads haunting the local Internet connected cafes in a wave of IT community-building efforts. It is envisaged that Vietnam's startup scene will develop more quickly than existing ecosystems, due to its international interest as a country.

To find a coworking space in Vietnam, browse through our interactive map below.
Coworking in Vietnam About Vietnam
Shared Work Space in Vietnam
The demand for coworking offices in Vietnam continues to grow rapidly, driven by freelancers, startups, and small-to-medium sized corporations. With countless options for shared work spaces in major cities like
Hanoi
and
Ho Chi Minh City
, Vietnam has sustained an active coworking culture in recent years that grew by a whopping 62 per cent in 2017 alone. This trend in remote professionals looking for shared office space rentals in one of Vietnam's coworking facilities is projected to continue for years to come, making this Asian-Pacific destination a great option for starting a business.
Rise of Office Space Rentals in Vietnam
The growth of coworking offices in Asia Pacific is not confined to one area or country. Instead, countries including Vietnam,
Thailand
,
Singapore
, and
Malaysia
have all experienced similar growth in the shared work space industry. One study reported that by 2030, 15 per cent of total office supply in Southeast Asia will consist of coworking desk space. Already, office space rental operators in Vietnam are facing competition from global operators and bigger real estate firms, which recognize the value in offering innovative and adaptable communal work spaces to freelancers and startup teams.
Find Coworking Desk Space in Vietnam
Choosing from the hundreds of shared work spaces in Vietnam may seem challenging at first. But with such a wide range of office space rentals available, you have the advantage of choosing the work space that best aligns with your professional needs. Coworker lets you readily search the top coworking offices in Vietnam by elements like meeting room availability, price, location, and much more. We simplify the time it takes to select the best coworking desk space for you, so you can focus on getting down to business.
Find Your Perfect Space in Vietnam
Know about a great coworking office in Vietnam that is not listed on our site?
Add A Space