Why Book On Coworker
Validated Spaces
Over 25,000 spaces and meeting rooms, with more than 300 new spaces joining each month.
Trusted
For Entrepeneurs to Fortune 500 companies, Coworker has over 6 million users.
Work with our experts to find your next Meeting Room.
Hassle Free
Best Price Guarantee
United Arab Emirates Reviews
By the coworking community
Multi Space Chains in United Arab Emirates
See coworking companies with multiple locations in United Arab Emirates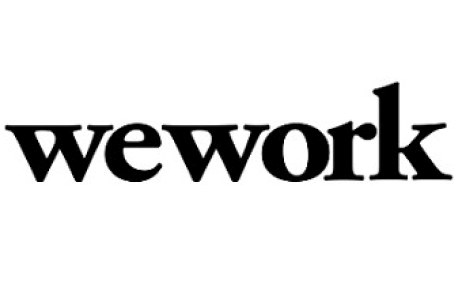 The latest Global Business Innovation Barometer has painted a rosy picture for the United Arab Emirates digital future with their entrepreneurs and startups beginning to make their mark on the global stage of innovation.

Sitting on the Arabian Peninsula predominantly along the Persian (Arabian) Gulf, United Arab Emirates (UAE) is a federation of 7 emirates. The island capital and global city of Abu Dhabi is a standout for its iconic Buri Khalifa Tower, credit card gouging shopping centers and over-the-top entertainment precincts. If you want to see what ostentatious looks like, head to the Sheikh Zayed Grand Mosque to gawk at crystal chandeliers and space for 40,000 worshippers at any one time.

Often referred to as the "Emirates" or "UAE", the United Arab Emirates shares borders with Oman and Saudi Arabia. It is a country swamped with expatriates, as there are 7.8 million and only 1.4 million Emirati citizens. Arabic is the official language, but English is widely spoken. Its economy is heavily reliant on natural gas and petroleum. The country is criticized for its human rights record, especially that of the role of Sharia law.

Of its population, 91.9% are connected to the Internet with 83.1% playing on Facebook. The country's entrepreneurs are a driving force for innovation and sharing of ideas has increased fourfold in the last year alone. The startup ecosystem is firmly established, but it has been voiced that a lack of talent or adequately skilled personnel is hindering growth. The government is beginning to play a role in this area by ensuring that the education system of the future will give students the requisite skills for the talent gap to close.

To find a coworking space in United Arab Emirates, browse through our interactive map below.
Shared Work Space in United Arab Emirates
In recent years, the economy in the United Arab Emirates (aka. the UAE) has led to entrepreneurs facing extremely high startup costs ranging between Dh70,000 and Dh200,000, including licensing costs. This is why so many entrepreneurs seek shared work spaces in major cities like
Abu Dhabi
and
Dubai
, which offer affordable office space rentals in prime business-centric locations and can help reduce startup costs by as much as 96 per cent. Additionally, cowork space is modular and flexible, giving remote professionals the chance to enter into monthly or even weekly contracts for shared office rentals.
Rise of Cowork Space in the United Arab Emirates
As the contemporary work space archetype continues to evolve, the United Arab Emirates is one of many countries taking notice of the growing demand for shared office rentals. Aside from major cost-savings, cowork spaces can help companies attract top talent, since they reflect the modern work space paradigm of collaboration, social connectivity, and comfort. While the domestic legal framework in the UAE makes it challenging to operate shared office space rentals, a transparent commitment from both the public and private sector can hopefully improve and simplify the current process.
Find The Perfect Work Space in the UAE
Freelancers or companies of any size who are looking for a shared office rental can find many work space options in the United Arab Emirates. Many of the most popular office space rentals in the UAE's major cities are incubators for new and growing startups, offering ample opportunities for collaboration and networking. Additionally, many of the UAE's shared work spaces host career-building events, such as skill-sharing sessions. If you are looking for a cowork space or office space rental in the UAE, Coworker can assist you in choosing the best space for your professional needs based on amenities, cost, location, and more.
Find Your Perfect Space in United Arab Emirates
Know about a great cowork space in United Arab Emirates that is not listed on our site?
Add A Space
Never Miss a Coworking Update
Register to receive exclusive offers, special member pricing, and updates on shared office space near you.