Sign Up
Why Book On Coworker
Validated Spaces
Over 25,000 spaces and meeting rooms, with more than 300 new spaces joining each month.
Trusted
For Entrepeneurs to Fortune 500 companies, Coworker has over 6 million users.
Canada Reviews
By the coworking community
Multi Space Chains in Canada
See coworking companies with multiple locations in Canada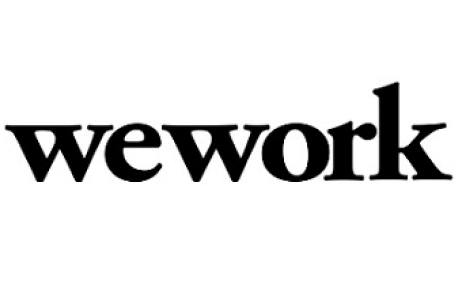 Coworking in Canada About Canada
A whopping 92.9% of Canadians jump onto the Internet with the country ranking at spot number 21 in the world for Internet usage with a thriving digital startup and coworking scene happening. Canada overflows with bustling and vibrant cities from multicultural Toronto to French speaking Montréal with Vancouver and Halifax sitting on the Pacific and Atlantic coasts. It's a huge chunk of land crossed by the Rocky Mountains and spreading from the US in the south, to the Arctic Circle in the north.

One expat reflected that he found the Wi-Fi in Canada to be widely available with plenty of cafes and coworking spaces to pop into when the need for company, services or simply to chat to another likeminded person was more pressing than hitting the woods in grizzly bear fashion.

Apparently Canadians spend more time online than anyone else in the world with an average of 45 hours per month with the most popular international websites being Facebook, YouTube and Google whilst the local popular websites were centered on the news media. Canada also has the largest number of file sharers per capita in the world with copyright laws very unclear about the legality of some file trading.

Much of Canada's engineering/startup talent once fled to Silicon Valley, but now the story is changing as the startup environment has seen billions of dollars invested into its startup economy with e-commerce, gaming and software industries thriving. Where once it was hard to obtain finance, now venture firms are actually appearing on the Canadian scene, which has halted the brain drain. Also startup ventures are finding young and creative local talent via the engineering programs at the University of Waterloo and the University of Toronto. The government has introduced tax incentives and subsidies for startups to launch and eased up on the immigration policy for engineers, allowing them to import some of the world's best to their home ground.

To find a coworking space in Canada, browse through our interactive map below.
Coworking in Canada About Canada
Shared Work Space Rentals in Canada
Canada is quickly becoming one of the most popular countries in the world for coworking spaces and non-traditional office space rentals. As the North American workforce continues to evolve, there are now more than 3 million people in Canada who are working as remote freelancers, which in turn has led to a demand for more affordable work space. In major cities like
Toronto
and
Vancouver
, shared work space rentals are the new norm, giving professionals the opportunity to connect with like-minded entrepreneurs and collaborate on innovative projects.
Trend of Shared Work Space in Canada
Both corporate and government entities in Canada, including the Government of Canada, recognized the environmental and economic benefits of shared work space rentals. Not only do these spaces allow companies to quickly adapt to the changing workforce, but professionals can find coworking spaces near them that minimize their commute and enhance their productivity. The trend in available office space rentals and shared facilities in Canada is one that will remain popular for years to come as businesses realize the advantages of collaborative work spaces for their bottom line, and the positive impact coworking spaces have on the environment.
Find Office Space Rentals in Canada
Although the styles and availability of office space rentals does vary by city, the coworking spaces that are most in demand in Canada offer several key amenities, including meeting rooms, strong Wi-Fi, and various types of modern work space. By searching for the most ideal coworking spaces near you on Coworker, it is easy to narrow down office space rentals in Canada by features like location, cost, and accessibility. We want to help you find your ideal coworking space. Search today and read our many user reviews, so you can choose the shared work space rental that fits best with your current professional needs.
Find Your Perfect Space in Canada
Know about a great shared office space rental in Canada that is not listed on our site?
Add A Space