Sign Up
Why Book On Coworker
Validated Spaces
Over 25,000 spaces and meeting rooms, with more than 300 new spaces joining each month.
Trusted
For Entrepeneurs to Fortune 500 companies, Coworker has over 6 million users.
Work with our experts to find your next Meeting Room.
Hassle Free
Best Price Guarantee
Germany Reviews
By the coworking community
Multi Space Chains in Germany
See coworking companies with multiple locations in Germany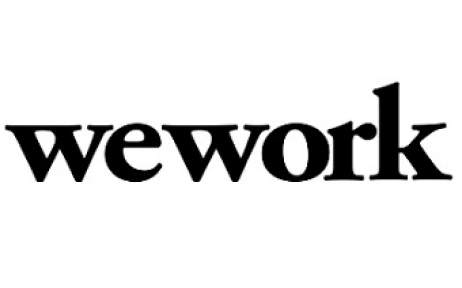 Coworking in Germany About Germany
Sitting in Western Europe and dressed up with vast forests, mountain ranges and rivers, Germany was left with little business culture when the Berlin Wall came down in 1989. Today it is an inexpensive base for small businesses hoping to connect with both the East and the West of Europe. Germany has become a mecca for fashion, arts and music. Its capital Berlin is a dynamic city overflowing with a hectic nightlife scene known for its cavernous beer halls, skyscrapers and the iconic Oktoberfest in Munich.

Berlin is fast becoming a tech capital in its own right in the race for innovation and wants to be the tech hub for Europe. The things in its favor include the fact that it has young but fast-maturing ecosystems with entrepreneurship center stage, an international cosmopolitan edge on which to perform with a large expatriate community attracted by its lower cost of living than the rest of Europe. The city's charm, as well as a large pool of diverse talent is another bonus. The major draw card is the fact that Berlin's artistic bent is a magnet for creative people and the government is beginning to push new initiatives for startups.

The downside to startups here is the fact that there is fierce competition for the available talent and that a few of Germany's startups have resulted in relatively small acquisitions. There may be just a few too many "wantrepeneurs" giving the illusion that they are better at cloning successful businesses, rather than creating their own. The amount of red tape that one has to go through to put a startup in motion is huge and it is perceived that the cities of Germany are more out for themselves rather than collaborating as a country.

One other thought on the startup economy in Germany is that the biggest hindrance is the fact that there is just so much fun to be had, the mind simply goes on holidays.

To find a coworking space in Germany, browse through our interactive map below.
Coworking in Germany About Germany
Cowork Space in Germany
In Germany, more entrepreneurs, freelancers, and even large-scale corporate teams are leaving behind the traditional office model for more innovative and affordable cowork spaces. Having the ability to access any number of Germany's coworking offices in cities such as
Berlin
,
Munich
, and
Hamburg
gives remote professionals the chance to expand their professional network. Plus, becoming part of a coworking community allows entrepreneurs to take part in professional development events like skill-sharing sessions, panels, and lectures that can help them on their path to business success.
History of Shared Workspaces in Germany
In recent years, a growing number of cowork space operators, such as
New York
's WeWork and
Israel
's Mindspace, have established trendy coworking communities in German cities. From
Frankfurt
to
Dusseldorf
, coworking spaces in Germany experienced a 41 per cent boost in supply last year alone. The cowork market is, year over year, witnessing significant growth as more remote professionals embrace coworking spaces as integral to their preferred workday routine. Moreover, coworking communities have become a top target for large office space contracts with corporate consumers in Germany.
Find Co Working Places in Germany
Location-independent professionals who want to experience a shared office and become part of a coworking community have to look no further than Coworker's searchable database. It provides a wide variety of cowork spaces available in Germany that can meet the needs of startups, freelancers, and corporate companies alike. Finding the right coworking space is made simple on Coworker, where you can filter your search results by location, cost, amenities, parking, strong wi-fi, and much more! Get started today by signing up to create an account and find a co work space near you.
Find Your Perfect Space in Germany
Know about a great cowork space in Germany that is not listed on our site?
Add A Space