Sign Up
Why Book On Coworker
Validated Spaces
Over 25,000 spaces and meeting rooms, with more than 300 new spaces joining each month.
Trusted
For Entrepeneurs to Fortune 500 companies, Coworker has over 6 million users.
Denmark Reviews
By the coworking community
Multi Space Chains in Denmark
See coworking companies with multiple locations in Denmark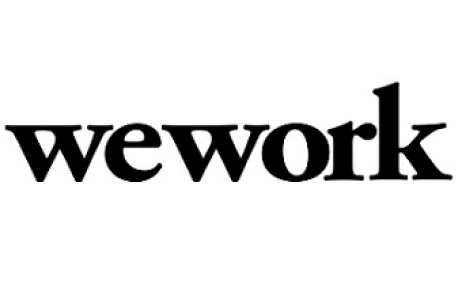 Apart from being home to the Tivoli Gardens "Little Mermaid" statue in its vibrant capital of Copenhagen, Denmark can lay claim to producing some of the hottest tech startups in the world. Linking Northern Europe and Scandinavia via the Öresund Bridge, Denmark is made up of the Jutland Peninsula and offshore islands.

You will find a plethora of established programs encouraging entrepreneurship and ICT is widely taught at its various educational institutions. Startup Denmark, a government initiative is the gateway for enticing foreign talent to take advantage of its many coworking spaces, accelerators, seed investment opportunities and research centers of Denmark's shores.

One of their notable startups, "JUST EAT" (an online food ordering service) debuted on the London Stock Exchange with a market capitalization of $2.44 billion. Copenhagen was listed as No 5 in Europe for startups and scale-ups, due to its infrastructure and access to capital in 2015. It has the highest number of broadband Internet connections per capita in Europe and was also named the most creative country in Europe by the Global Creativity Index in 2015. Denmark has all of the building blocks in place such as ease of doing business, intense research and development going on, available early-stage funding followed with access to overall capital and advanced tech knowledge.

Denmark is definitely one of the most important digital hubs in Europe, where it is easy and affordable to live with plenty of coworking spaces dotted around. Nicknamed a "Silicon Viking", Denmark's capital is named as 1 of the top 25 most high-tech cities in the world with a tech ecosystem that will leave you gob smacked while you chew on your Danish meatballs.

To find a coworking space in Denmark, browse through our interactive map below.
Shared Work Space in Denmark
Often talked about as one of the most liveable countries in the world, Denmark is home to many artists, creative, entrepreneurs, and technologists working from shared work spaces. This designation has made Denmark's major cities, such as
Copenhagen
and
Aarhus
, hubs for startups seeking collaborative cowork space to grow their companies. The coworking scene in Denmark not only offers remote professionals a multicultural community, but it also provides access to top talent with the country's expansion of the digital and tech industries.
Popularity of Coworking in Denmark
As an alternative to traditional office space rentals, Denmark's coworking spaces provide cosy environments for being productive with a flexible work routine. With opportunities for networking and collaborating on projects, coworking allows entrepreneurs in Denmark to establish professional communities with like-minded individuals in a work space that's conducive to efficiency. One of the first cowork spaces in Copenhagen was Republikken, which has drastically grown since its opening in 2005. Now, other shared work spaces in Denmark have adopted the same business model and offer meeting rooms, shared and fixed desks, and private office space rentals to startups and freelancers alike.
Find Cowork Space in Denmark
Selecting your ideal shared work space in Denmark can seem like a difficult task. But the good news is, Coworker can help you choose the exact coworking space that accommodates all of your professional needs. You can narrow your search for office space rentals by numerous features, including accessibility, cost, location, parking availability, and more. Coworker makes finding the best shared work space in Denmark easy by allowing you to read through real reviews of the coworking space from members and other users.
Find Your Perfect Space in Denmark
Know about a great cowork space in Denmark that is not listed on our site?
Add A Space