Sign Up
Why Book On Coworker
Validated Spaces
Over 25,000 spaces and meeting rooms, with more than 300 new spaces joining each month.
Trusted
For Entrepeneurs to Fortune 500 companies, Coworker has over 6 million users.
Work with our experts to find your next Meeting Room.
Hassle Free
Best Price Guarantee
Malaysia Reviews
By the coworking community
Multi Space Chains in Malaysia
See coworking companies with multiple locations in Malaysia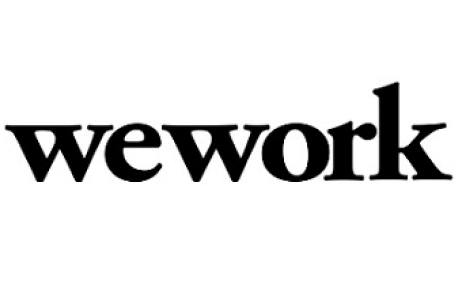 Coworking in Malaysia About Malaysia
Known for its rainforests, beaches and the wonderful melding of Malay, Indian, Chinese and European cultures, Malaysia is a sprawling playground for many tourists. Kuala Lumpur, the capital, is where you will find the 451m high Petronas Twin Towers and the perfect city to rub the digits off your credit card as you swan around one of the many incredible shopping centers and districts such as Bukit Bintang. Sitting in the Southeast of Asia, it has a throbbing population of over 30 million. It is one of 17 "mega diverse" countries in the world with a huge number of endemic species. Multi-ethnic and multi-cultural, Malaysia is a hoi polloi of bodies, an Islamic country, whilst allowing freedom of religion for non-Muslims.

Malaysia has one of the best economic records in the whole of Asia that is fuelled by its natural resources and the expansion into tourism, commerce, and the science sectors. It has a "newly industrialized market economy" that is ranked 3rd largest in Southeast Asia. Of its 30,949,962 population, 68.1% are connected to the Internet with 61.4% of that number hopping onto Facebook. Its Wi-Fi is affordable and the government is making rural connectivity a priority, as well as launching a smart village initiative that will allow free Internet to villages everywhere in the country.

There is a startup hub happening in Malaysia where there is a technology heritage and many silicon chip manufacturers are based. Malaysia faces a lack of tech talent and programmers with many startups outsourcing to countries such as Vietnam and Indonesia. A recent corruption scandal has made investors scarce, but quite a few startups have been resilient to the crisis with prospects looking good for the homegrown ventures such as KFit (helping people find gym and fitness classes), IFlix (video streaming service), iMoney (personal finance platform) and several other creative wonders.

To find a coworking space in Malaysia, browse through our interactive map below.
Coworking in Malaysia About Malaysia
Shared Work Space in Malaysia
In recent years, the changing nature of the workforce has signalled a boom in shared office space rentals, and many Asian countries like Malaysia are among the fastest growing in this trend. With more freelancers and remote workers than ever before, it's easy for location-independent professionals to find coworking spaces near them, no matter where they are in the world. In Malaysia, shared work spaces are available in nearly every major city and even in smaller, more rural areas, making it easier for freelancers and companies to travel and move freely through the country as needed.
History of Office Space Rentals in Malaysia
Work space rentals in Malaysia are currently booming as a result of the rise of startups and the gig economy. It wasn't until 2016 that the trend of shared work spaces really became popular in Malaysia, and now, companies are spoiled for choice when searching for office space rentals in business-focused cities like
Kuala Lumpur
and
Penang
. The number of work space rentals in Malaysia has, in fact, increased by 200 per cent year-over-year since 2016.
Find Work Space Rentals in Malaysia
Unlike traditional work spaces, coworking spaces provide a creative space and like-minded community in which collaboration and innovation thrive. This makes shared office space rentals in Malaysia and elsewhere the ideal environment for local entrepreneurs, who can participate in knowledge-sharing sessions and other community events at their coworking space. Coworker helps by letting you filter the options for coworking spaces near you in Malaysia based on many factors such as location, budget, meeting rooms, and other amenities to meet your professional needs.
Find Your Perfect Space in Malaysia
Know about a great work space rental in Malaysia that is not listed on our site?
Add A Space