Sign Up
Why Book On Coworker
Validated Spaces
Over 25,000 spaces and meeting rooms, with more than 300 new spaces joining each month.
Trusted
For Entrepeneurs to Fortune 500 companies, Coworker has over 6 million users.
Austria Reviews
By the coworking community
Multi Space Chains in Austria
See coworking companies with multiple locations in Austria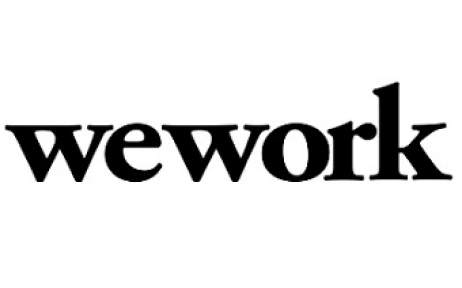 Coworking in Austria About Austria
A landlocked German country, Austria is the winter sports capital of Europe, along with bordering Switzerland. Summer months it is a playground for those that want to hike in the Alps or poke around historic villages and ancient cities. You will find Wi-Fi, quite often free, in some town squares, in most hotels (predominantly cable access only) and some cafes and bars where you will need to get a password from the staff. Many small towns won't have Internet cafes at all, but you could always invade the local library. A note of caution: turn off the mobile data while roaming on your smart phone, if you don't want a huge bill.

It is easy to overlook the tech startup scene in Austria due to it being in the cradle of the Alps, but this country of old charms is actually one of the most attractive bases to launch a new company. It does have certain natural advantages such as: it is located in the heart of Europe, development costs are low, and it is a traditionally wealthy country with an emerging entrepreneurial tech-savvy generation. Austria was recently found to be the strongest country in Europe for public pre-seed investment and there are numerous government grants to grab onto. The drawbacks are its fledgling status, there are not many experienced entrepreneurs lurking around and mentorship or leadership is hard to find.

Change does have to happen in a country that is still recovering from the 2008 financial crash. New policies and approaches have to be created to cope with the emerging global market. But the good news is that the startup community is willing to share with its fellow innovators.

To find a coworking space in Austria, browse through our interactive map below.
Coworking in Austria About Austria
Coworking in Austria
Nestled amongst the Eastern Alps, Austria is a magical country with a rich history and world-renowned culture. Ideally located in southern-central Europe, Switzerland, Germany, Italy and more exciting countries are just across the border. For this and many other reasons, coworking space in Austria is in increasing demand. Austria offers a very high quality of life, boasting everything from fresh alpine air and efficient public transit, to highly ranked education and healthcare systems. Home to some of the most famous classical music ever written, this land of castles and palaces has something to offer every member of the family. Imagine the possibilities and check out available shared office space in Austria.
Find Coworking Space in Austria
Coworking in Austria has never been more straightforward. We understand that companies require different services and amenities, and our selection of shared offices in Austria gives you the options to pick and choose which office elements you need or want. For example, options include (but are not limited to): reception services, printing and scanning services, meeting spaces, conference rooms, various furniture set ups and office layouts, etc. Avoid the overhead costs associated with traditional office leases and rental agreements by booking coworking space in Austria now.
Shared Office Space in Austria Available Now
Coworker is leading the industry of alternative work spaces, and that includes Austria shared office space. Whether you are a Fortune 500 company, or a small, two-person start-up with minimal resources, we can help find an ideal work space for you. Coworker has sourced offices for over 6 million people across 172 countries worldwide, and we can get you coworking in Austria, too. Due to our rigorous standards you can rest assured that details are taken care of, allowing you to focus on what really matters: your business.