Multi Space Chains in Boston
See coworking companies with multiple locations in Boston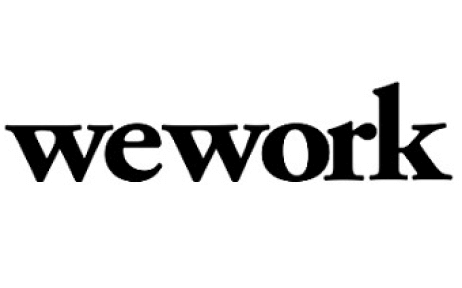 The American Revolution, the Boston Tea Party, Boston cream pie and the Boston terrier dog all come to mind, when one thinks of Boston. Throw in the fact that their state bird is a "chickadee" and flashing colored lights on top of the Hancock building tell you what the weather forecast is, this is one city that deserves not to be overlooked. The largest and one of the oldest cities of New England, its deep harbor makes it one of the busiest ports in the Massachusetts Bay. Originally built on the Shawmut Peninsula in 1630, it has expanded mainly through land reclamation.

A rich history draws international tourists to the tune of over 20 million per year. It had the first public school in the United States in 1635 and the first subway system in 1897. A college and university hot spot, it is home to Harvard University which was the first college founded in North America in 1636.

The must do walk is to meander along the historic Freedom Trail that is a 2.5 mile of historic sites. You can head to the Boston Common, the place where many hangings occurred or meander around cobblestoned streets that were awash in molasses in 1919 when factory barrels exploded. If you like to read books, head to the Boston Public Library where you will find over 14,000,000 to flick through, or go to the scene of the biggest art theft in the United States History at the Isabella Stewart Gardner Museum.

To find a coworking space in Boston, browse through our interactive map below.
Shared Office Space in Boston As the capital and most populous city in the state of Massachusetts, Boston is home to many creative entrepreneurs, business founders, and technologists operating out of coworking spaces. The rich culture for innovation and history has made Boston a thriving hub for startups seeking collaborative Boston cowork space where they can network, build partnerships, and grow their companies.

The Boston shared office space scene not only offers remote professionals a multicultural community, but it also provides access to top talent working out of coworking spaces. Thanks to major coworking players such as Regus, Industrious, and WeWork Boston MA, there are plenty of options for enterprise teams of all sizes to find workspace in the city limits.

Popularity of Coworking in Boston As an alternative to traditional work space rentals, Boston's coworking spaces provide comfortable environments for being productive with a flexible work routine. With opportunities for collaborating on projects and holding meetings, shared workspaces in Boston allow entrepreneurs to establish professional communities in a professional setting, making it an extremely popular choice for remote workers. Many coworking operators in Boston have adopted a business model that supports both established and budding companies, offering amenities like meeting rooms, shared and fixed desks, and private work space rentals.

Find Shared Workspace in Boston Selecting your ideal cowork space in Boston can seem like a difficult task. But the good news is, Coworker can assist you in choosing the ideal coworking space that accommodates all of your needs. You can narrow your search for shared work space rentals by numerous features, including accessibility, cost, location, and more. Coworker makes finding the best cowork space in Boston easy by allowing you to read through real reviews of the coworking space from members and other users.

Find Your Perfect Coworking Space in Boston

Know about a great coworking space in Boston that is not listed on our site?

Add A Space
Never Miss a Coworking Update
Register to receive exclusive offers, special member pricing, and updates on shared office space near you.