Multi Space Chains in Manchester
See coworking companies with multiple locations in Manchester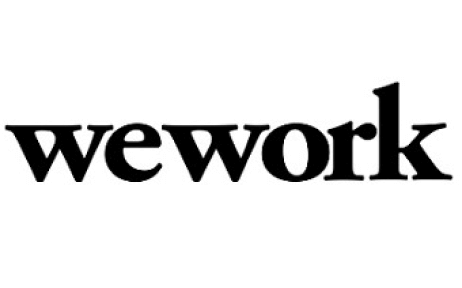 Manchester is known for a couple of very famous football teams and a lot of very famous musical artists too. The cultural scene here is definitely one that you will want to be a part of, and there's one more big reason why you might want to live and work here too. It was found to be the best city to live in throughout the whole of the UK, in The Global Liveability Survey. Manchester is also a central business hub, and contributes hugely to the national economy. That means there are business opportunities galore, whether you are networking to build your own client list or just looking for a place to lay your laptop. The Chamber of Commerce here is the largest in the UK and it's also the home of many universities. Do you know what that means? It means student bars, plenty of great nightlife spots, and a lot of gifted start-up entrepreneurs. No wonder everyone here is so happy!Tech is also big in Manchester, particularly in the Manchester Science Park, while you will find the media industry growing quickly in MediaCityUK. There are even huge numbers of tourists coming to Manchester, with hotel occupancy in the city centre at an all-time high. While it may have had some ups and downs in its history, this city is definitely booming right now.

There are a lot of big name companies based here, and all of that lends massive kudos. As a result, it's becoming trendy to work in this city. That means lots of coworking space opportunities are becoming available, both because it's cool to live here and because the office space is starting to get crowded. If you are interested in making a lot of cash – who isn't? – you may be interested to hear that the average salary for workers here is the highest in the world. Well, that might be skewed a little bit by the presence of the Manchester United and City players, but still…If you are interested in moving around a bit and trying different coworking spaces week to week, you'll be pleased to know that it is easy to get around Manchester. There are both trains and trams operating on tracks, and your other public transport option is buses. It's probably advisable not to bother with a car – the city has some of the busiest roads in Europe, which unfortunately means traffic jams, and lots of them. Oh, and by the way – do you like shopping? Yes? Well, there's the Arndale Shopping Centre for that, as well as the Trafford Centre, both huge shopping malls crammed full of all the shops you could need. Trafford even has a Legoland, a Sea Life Centre, and a 20-screen cinema on offer. Now THAT'S entertainment. Talking of, you can even tour the studios of Coronation Street, the long-running and much-loved British soap set on the city streets. Or just go to watch the beautiful game at the Old Trafford or Etihad Stadiums.

Take a look at our interactive map below, and explore the coworking spaces in Manchester to find one that will be perfect for you.
Never Miss a Coworking Update
Register to receive exclusive offers, special member pricing, and updates on shared office space near you.