Sign Up
Why Book On Coworker
Validated Spaces
Over 25,000 spaces and meeting rooms, with more than 300 new spaces joining each month.
Trusted
For Entrepeneurs to Fortune 500 companies, Coworker has over 6 million users.
Sweden Reviews
By the coworking community
Multi Space Chains in Sweden
See coworking companies with multiple locations in Sweden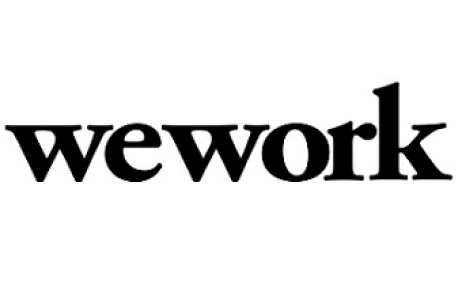 Touted to be the 2nd most prolific tech country on a per capita basis in the world, following behind Silicon Valley, Sweden is being crowned the tech hub of Europe.

A Scandinavian nation officially known as the Kingdom of Sweden, the country sits in North Europe bordering Finland and Norway, connected to Denmark by a bridge-tunnel. Blessed with thousands of coastal islands, this is the country known as the home to the sea people, the Norseman. Cloaked in large boreal forests, mountains complete with glaciers and inland lakes, the country's capital Stockholm is built on 14 islands and has more than 50 bridges to cross to get around it. In Stockholm you can cruise around its medieval old town of Gamla Stan, meander through royal palaces and check out the open-air Skansen museum. The majority of the country's population lives in urban areas in the southern half of the country.

Of its population of 9,747,355, 94.6% are connected to the Internet with 57.5% of those playing on Facebook. It was a 23 year-old from Stockholm that showed the Silicon Valley veteran "Apple" that individual digital song downloads was the way to go to revolutionize the music industry. The Swedish startup, Spotify reached a valuation of $8.53bn and became the most valuable venture capital-backed company in Europe. Skype was Stockholm's first unicorn when eBay paid $2.6bn for it, only 2 years after it was launched. Other startups that have wowed the world include Candy Crush, Minecraft and Klarna.

Touted as being a world leader in technology, Sweden has become a dominant force in the global digital world.

To find a coworking space in Sweden, browse through our interactive map below.
Convenient Coworking Spaces in Sweden
There are plenty of amazing locations for coworking in Sweden. With nearly 200 unique shared office spaces in Sweden to choose from, you'll be sure to find a location that fits your needs. Shared offices in Sweden can be found all over the capital city of Stockholm, as well there are plenty of spaces across the country. Looking for a spot near the Denmark city of Copenhagen? No problem, there's more than a dozen Sweden shared office spaces in the border city of Malmö. How about much further north in this sprawling Country? Coworker has you covered with multiple shared office Sweden locations in the Nordic city of Umeå.
Shared Workspaces in Sweden from Coworker
This vast country is certainly well known for its extensive forest land and beautiful fjords, providing plenty of sightseeing options for visiting workers looking for a coworking space in Sweden. Whether you're just visiting the country, or you've lived here your whole life, coworking in Sweden provides a great opportunity to get work done in an alternative environment, with a level of freedom traditional offices just don't provide. From the west coast city of Göteborg to the northernmost coworking spot in Skellefteå, renting a shared office space in Sweden from Coworker is the smart way to go.
Affordable Coworking spaces in Sweden
Whether you're looking for a coworking space in Sweden near Stockholm's technology hub of Kista, or maybe near Malmö's famous Turning Torso skyscraper, Coworker will have plenty of high quality options for you to choose from. If you need a private office, a meeting room, or just a shared desk to work away at, coworking in Sweden is sure to be able to provide you with the experience you're looking for. More than 200,000 professionals use Coworker every month to find a workspace. Join these satisfied customers and find your perfect coworking space in Sweden today.