Multi Space Chains in Ottawa
See coworking companies with multiple locations in Ottawa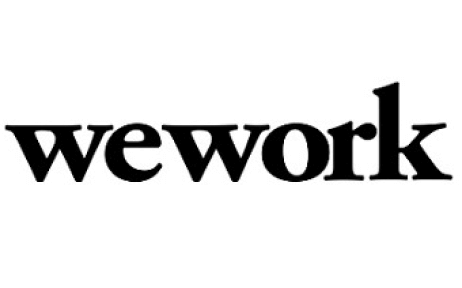 Ottawa is the town that shuts down the roads to cars every Sunday morning so that the locals can take to their bikes, rollerblades, run or whatever they wish to do on 65 km of roadway. But do make sure you bring your thick woolen clothes, as Ottawa the capital of Canada, is the 7th coldest capital in the world with the lowest temperature recorded being -36.1F. It sits on the banks of the Ottawa, Rideau and Gatineau Rivers and is invaded by 7.3 million tourists annually.

Ottawa is a dynamic city with almost half of the population under the age of 35. Multilingual where English and French dominate, there is a smattering of Italian, Spanish, Portuguese, Arabic and Chinese spoken around the town. Quite often ranked as the best city in Canada to live in, Ottawa is also the most educated city in the country with more scientists, engineers and PhD's calling it home. Ottawa has a booming high tech business happening with over 1,800 tech companies based in the city employing more than 76,000 people. In spite of the brainpower surging throughout the town, Ottawa is also the agricultural center of eastern Ontario.

If you can't wait until Sunday mornings to get some motion beneath your feet, there are 247 neighborhood outdoor skating rinks to fly around and 7 downhill ski resorts close by. The UNESCO World Heritage site, the Rideau Canal from the 19th Century becomes a 7.8km skating track where you can rent skates and grab a hot drink as you whizz past a stall on the sides. Overloaded in museums, as there are 14, the most curious mind should find some answers in at least one of them with the Canadian Museum of Civilization the most visited museum in the whole of Canada (maybe its just people wanting to get out of the cold). There are 35 major festivals to play up at, with the Canadian Tulip Festival in May being the biggest draw card for the tourist hordes. You can see the oldest amateur theatrical group in Canada at The Ottawa Little Theater or head to Parliament Hill for incredible panoramic views over the Ottawa River. Yell until you are hoarse at a hockey or rugby game, or meander around the historical buildings in the heart of the downtown area.

To find a coworking space in Ottawa, browse through our interactive map below.
Shared Office Space in Ottawa
As the fourth largest city in Canada and branded for its government feel, Ottawa isn't typically known for adopting early real estate trends like shared office rentals. However, coworking desk spaces are indeed on the rise in Ottawa and are increasingly calling the capital home. Now, the coworking scene in Ottawa offers solutions for many different industries, from technology and marketing to finance and non-profit. Everyone from freelancers to corporate employees can find an affordable and innovative shared office space near them that fits with their professional needs.
Rise of Shared Office Rentals in Ottawa
While many people would think of neighbouring
Toronto
as Canada's hub for technology startups and innovation, Ottawa is becoming progressively trendier and energized in that area. The tech sector is embracing shared office spaces in Ottawa's downtown core, with large-scale tech firms like Shopify, Telesat, and Survey Monkey setting up shop there. This has led to an increasing demand for shared office rentals in the city that offer affordable coworking desk space for startup teams and freelancers alike. Major players like Regus and smaller operators like Impact Hub Ottawa have expanded into the city's central business district most recently.
Easily Find Shared Office Rentals in Ottawa
Choosing between one of the many shared office spaces near you can seem like a hefty mountain to climb. However, with so many options, the good news is that you can select the coworking desk space that accommodates your precise needs. Coworker makes your choice easy by providing a variety of search filters including accessibility, catering options, price, and other cool stuff, so you can quickly and easily navigate all the shared office space options in Ottawa—and get you back to your work faster.
Find Your Perfect Space in Ottawa
Know about a great shared office space in Ottawa that is not listed on our site?
Add A Space
Never Miss a Coworking Update
Register to receive exclusive offers, special member pricing, and updates on shared office space near you.