Sign Up
Why Book On Coworker
Validated Spaces
Over 25,000 spaces and meeting rooms, with more than 300 new spaces joining each month.
Trusted
For Entrepeneurs to Fortune 500 companies, Coworker has over 6 million users.
Poland Reviews
By the coworking community
Multi Space Chains in Poland
See coworking companies with multiple locations in Poland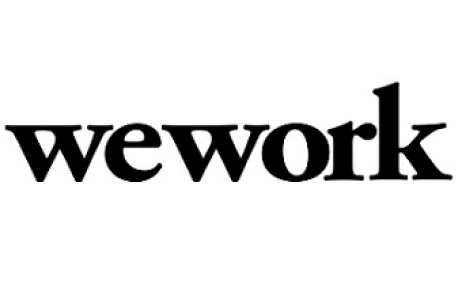 Poland is on track to becoming a powerhouse in the digital world with its rising tally of success stories, a well-developed startup infrastructure in place and the Google Campus sitting in its capital of Warsaw.

A country in Eastern Europe with its feet in the Baltic Sea and the soaring mountain ranges of Sudetes and the Carpathians, it is known for its distinct Jewish heritage and medieval architecture. Bordered by Slovakia, Germany, Ukraine, Belarus, Lithuania and the Czech Republic, it is the 9th largest country in Europe. There is an abundance of UNESCO World Heritage sites to explore amidst its rich cultural wealth. Poland is a democratic country with a high-income economy that is considered to be one of the safest countries in the world to live in.

With a population of 38,005,614, 67.5% are connected to the Internet, with 36.8% playing on Facebook. In the digital startup sector 39% were software development enterprises and over half of Polish startups are exporting abroad to the US and the UK. A massive 60% of its digital entrepreneurs bootstrapped their startups and they were profitable from the very beginning. Poland is tech innovation and talent rich, with a shift happening from startup to scaling up, if they can attract the appropriate growth funding. Poland may be coming up behind the big boys of Berlin, London and Lisbon, but it is rapidly closing the gap.

To find a coworking space in Poland, browse through our interactive map below.
Quality Coworking Spaces in Poland
There are plenty of great spaces for coworking in Poland. Whether you're hoping to find a decent place to get some work done in the capital of Warsaw, or maybe you find yourself in the border city of Szczecin, Coworker will have a shared office space in Poland for you to work from. With well over 200 shared offices in Poland to choose from, you should have no problem finding a spot that will have the amenities you want and be in the location you need. From the ancient and history-filled city of Kraków, to the small city of Zakopane at the foot of the Tatra Mountains, Coworker has plenty of shared workspaces in Poland.
Poland Shared Office Spaces from Coworker
Economic growth has flourished in the country since the dissolution of the Soviet Union in the early nineties and the subsequent end of the Warsaw Pact, leading to plenty of foreign investment and a need for amenities like coworking spaces in Poland. Coworking in Poland is a great way to centrally locate yourself in Europe without having to bear the high prices that come with working from countries like Germany and France. Whether you live in the country or are just visiting, Coworker can offer a shared office space in Poland that will fit your needs.
Convenient Coworking Spaces in Poland
If you're hoping to find a nice quiet private office space, a full meeting room to host your clients, or just a shared desk to crunch away at your work, we're sure to have a space for coworking in Poland that will have the amenities you're looking for. No matter if you're looking for a coworking space in Poland near Warsaw's dense and active downtown district, or maybe near Kraków's scenically stunning St. Mary's Basilica, Coworker will have plenty of high quality options for you to choose from. More than 200,000 professionals use Coworker every month to find a workspace. Join these satisfied customers and find your perfect coworking space in Poland today.