Multi Space Chains in Philadelphia
See coworking companies with multiple locations in Philadelphia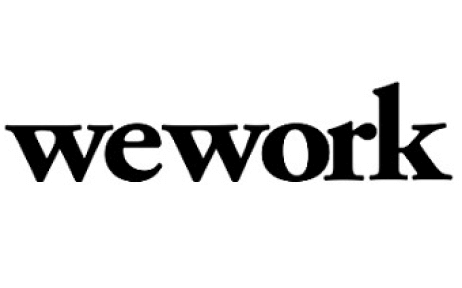 Think of the movie "Rocky" and you too can walk the steps of the Philadelphia Museum of Art. Philadelphia is where the Declaration of Independence and Constitution was signed and it is simply loaded with historical sites. Home to America's very first zoo, hospital and the first medical school, you will also find "The Liberty Bell" and the iconic symbol of American independence here. For the digital nomads a note of interest, in that Philadelphia was home to the first general purpose computer in 1946 and it actually weighed 27 tons, so much for being nomadic in those days.

The arty-farty crowd will love Philadelphia, as there are more Impressionist paintings to drool over than any other city outside of Paris with the bonus of over 2,000 murals splashed across the walls of the city. If you want to make a "pig" of yourself, go to the "Wing Bowl" that is an eating contest, drawing a crowd of over 20,000 people to watch you stuff yourself silly. Maybe you are into a bit of stomach turning moments, if so then head to the Philly's Mütter Museum where you can actually see slices of a human face, slides of Einstein's brain or a book bound in human skin.

Jump from the modern era into a world of narrow cobblestoned streets and visit the historical sights or go to the Eastern State Penitentiary where Al Capone had guest accommodations for a while. Built in 1829, today it is a museum with some sections totally intact from an historical perspective.

To find a coworking space in Philadelphia, browse through our interactive map below.
Coworking Spots & WeWork in Philadelphia Philadelphia coworking spaces reflect the vibrancy and desirability of the American city. An educational and economical hub, Philadelphia was founded in 1682 and is the sixth most populated city in the U.S. Currently, Philadelphia is the second-most populous city in the Northeastern United States, behind New York City. This booming metropolis offers a wide selection of options for coworking, including WeWork Philadelphia and other globally recognized coworking companies. There are also many independent places that provide a desk to work from or an entire Philadelphia shared office space.

Top Shared Office Spaces in Philadelphia Many of the top Philadelphia coworking spaces are a reflection of the culture of the city. Between the years of 1890 and 1950, Philadelphia's population doubled from 1 million to 2 million. With an expanding skyline and five Fortune 1000 companies, the city is dressed up in more outdoor sculptures and murals than any other American City. After a day of working from a Philly-based coworking space like WeWork Philly or any of the shared office spaces, there are plenty of activities for teams to partake in!

As of 2019, this great metropolitan hub is estimated to produce a gross metropolitan product (GMP) of $490 billion. With major coworking companies such as WeWork Philadelphia, Venture X, IWG, and Industrious based in Philly, the city is a hub for shared office space, especially in the Kismet Manayunk area.

Find a Philly Coworking Space Known for its arts, culture, and colonial history, the city has many Philadelphia shared workspaces opening their doors on its streets to cater to its emerging biotechnology enclave plus inventive locals. The Philadelphia shared office space scene is being fueled by its digital economy, the fact that funding options are becoming more available and that its top talent are demanding alternative work cultures and office structures.

Coworking spaces in Philadelphia are providing the necessary infrastructure to support the growth of Philly's startup scene by giving flexibility for work, savings on infrastructure costs and a place for the creatives to collaborate and grow. Start your search today for a Philadelphia coworking space with Coworker.

Find Your Perfect Coworking Space in Philadelphia

Know about a great coworking space in Philadelphia that is not listed on our site?

Add A Space
Never Miss a Coworking Update
Register to receive exclusive offers, special member pricing, and updates on shared office space near you.