Sign Up
Why Book On Coworker
Validated Spaces
Over 25,000 spaces and meeting rooms, with more than 300 new spaces joining each month.
Trusted
For Entrepeneurs to Fortune 500 companies, Coworker has over 6 million users.
United States Reviews
By the coworking community
Multi Space Chains in United States
See coworking companies with multiple locations in United States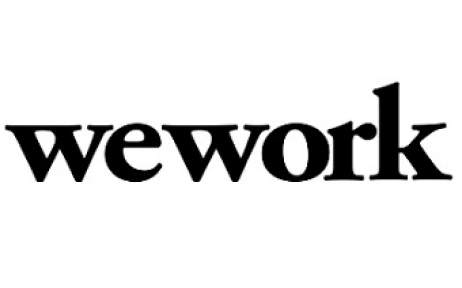 Coworking in United States About United States
Home to Silicon Valley and Hollywood, the United States covers a vast 50 states in North America, from Alaska to the sandy shores of Hawaii. The main cities include: Los Angeles, New York, Washington DC and Chicago. The country is the 3rd largest by area and by populous in the world (over 324 million people) and one of the world's most ethnically diverse and multicultural nations. A highly developed country with a post-industrial economy, it accounts for almost a quarter of the world's GDP and nearly a 3rd of global military spending. A political and cultural international force, it is a leader in scientific research and technological innovations.

Of its population 88.6% are connected to the Internet, with 59.3% jumping onto Facebook. As of January 2016, the fastest growing startup scenes in the United States did not include New York or Silicon Valley, as one would have thought (probably due to the high cost of living). The fastest "growing" tech scene cities were stated as Kansas City, Dallas, Washington, Austin, Nashville, Boulder, Raleigh, Seattle, Salt Lake City and St Louis.

The government is attempting to attract tech savvy minds to its offices in an attempt to revamp its services under a 2-year federal startup mission. Promises of work perks - to make up for working for the government when finding a chair to sit on in the basement office may be a struggle - is being able to play in the White House bowling alley, instead of having a ping pong table. It is a bid to transform and "hack the bureaucracy and red tape that holds back innovation and progress" in America's oldest institution. The fact that the government has managed to lure the likes of product managers, engineers and designers from Google, GOOG, Facebook, Amazon and Twitter, translates to a passionate crew determined to reshape the nation.

To find a coworking space in United States, browse through our interactive map below.
Coworking in United States About United States
Coworking Spaces in the USA

The United States of America is one of the most popular countries for shared office spaces on the planet. With a tech hub in San Francisco and the commerce capital of New York City as just two of the many large and growing cities, the concept of coworking spaces in the USA has taken off in this country faster than many others. This is particularly true among entrepreneurs and self-employed people, who are increasing in numbers here by the day. In many U.S. cities, inner city office space is very expensive, leading smaller businesses and startups to seek out alternative options, including shared office space near them.

History of Coworking Office Spaces in the USA

The USA is often hailed as hosting the first-ever official coworking space in the world, the Spiral Muse collective in San Francisco's Mission district. Although that particular shared working space was slow to catch on and closed shortly after, the second iteration, dubbed The Hat Factory took off and started to popularize the concept of coworking in the USA. With the most coworking spaces of any other country in the world, the USA is a clear leader in the industry as a whole. Major networks such as Venture X, Industrious, and Spaces Coworking have all set up shop across the country, showing the continued popularity of shared work rooms.

Find Shared Office Space in the USA

Although the types of work spaces depend greatly on the city, the most popular shared office spaces in the USA focus on convenient or transit-centered locations, business efficiency (the higher the Wi-Fi speed, the better) and fun extra perks such as ping pong and relaxation zones. Narrow down your search for work space rentals in the USA by a variety of features, including price, location, industry, accessibility, and preferred amenities. Coworker makes renting an office space for a day across the USA much simpler, thanks to a variety of filters that include everything from seating selection, to meeting room capacity, to catering options and more.

Find Your Perfect Space in the United States

Know about a great coworking office space in the USA that is not listed on our site?

Add A Space