Multi Space Chains in Chicago
See coworking companies with multiple locations in Chicago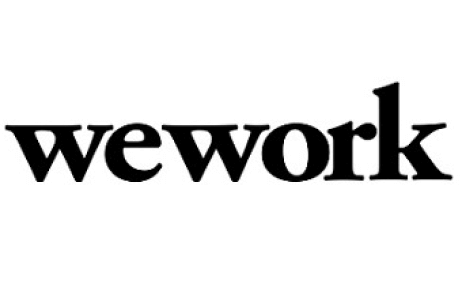 Chicago has given the world the vacuum cleaner for which the clean freaks are thankful, the deep-dish pizza, the Ferris wheel, Twinkies and the first black American President, Barack Obama. Nicknamed the "Windy City" when maybe it should be called "Playboy Heaven" as Hugh Hefner started the publication of Playboy in Chicago in 1953, it is home to the first Playboy Mansion and where the playboy bunnies first appeared in a Playboy Club in 1960.

Over 35 million visitors a year flock to Chicago. Sitting on Lake Michigan in Illinois, the city is over run with bold skyscrapers thrusting into the heavens and is home to 11 listed Fortune 500 Companies. It has the longest continuous street in the world, Western Avenue that runs for an incredible 23.5 miles, so put on your roller skates to explore this one.

A major draw card for the city is its annual free outdoor food festival, the "Taste of Chicago" which is the largest of its kind in the world. For lazy afternoon naps under trees, jogging paths or simply leisurely walking time, there are 552 parks to choose from. If getting sand between your toes is more what you are looking for, there are 15 miles of glorious sun drenched beaches to wade, splash or recline on.

To find a coworking space in Chicago, browse through our interactive map below.
Chicago Shared Office Spaces
As a booming cultural, commercial, and financial center, Chicago is the third most populous city in the U.S. and home to many creative entrepreneurs, business founders, and technologists operating out of coworking spaces. The rich culture for innovation has made Chicago a thriving hub for startups seeking collaborative work space where they can network, build partnerships, and grow their companies.
The Chicago coworking space scene not only offers remote professionals a multicultural community, but it also provides access to top talent working out of coworking spaces.Thanks to major coworking players such as Spaces, Regus, and Venture X, there are plenty of options for enterprise teams of all sizes to find workspace in the city limits. There are also various WeWork Chicago locations which are popular amongst digital nomads and larger teams.
Popularity of Coworking in Chicago
As an alternative to traditional work space rentals, Chicago's shared office spaces provide comfortable environments for being productive with a flexible work routine. With opportunities for collaborating on projects and holding meetings, shared workspaces in Chicago allow entrepreneurs to establish professional communities in a professional setting, making it an extremely popular choice for remote workers. Many coworking operators in Chicago have adopted a business model that supports both established and budding companies, offering amenities like meeting rooms, shared and fixed desks, and private work space rentals.
Find Chicago Shared Workspaces
Selecting your ideal cowork space in downtown or suburban Chicago can seem like a difficult task. But the good news is, Coworker can assist you in choosing the ideal coworking space that accommodates all of your needs. You can narrow your search for shared work space rentals by numerous features, including accessibility, cost, location, and more. Coworker makes finding the best shared workspace in Chicago easy by allowing you to read through real reviews of the coworking space from members and other users.
Find Your Perfect Coworking Space in Chicago
Know about a great coworking space in Chicago that is not listed on our site?
Add A Space
Never Miss a Coworking Update
Register to receive exclusive offers, special member pricing, and updates on shared office space near you.