Sign Up
Why Book On Coworker
Validated Spaces
Over 25,000 spaces and meeting rooms, with more than 300 new spaces joining each month.
Trusted
For Entrepeneurs to Fortune 500 companies, Coworker has over 6 million users.
Work with our experts to find your next Meeting Room.
Hassle Free
Best Price Guarantee
Netherlands Reviews
By the coworking community
Multi Space Chains in Netherlands
See coworking companies with multiple locations in Netherlands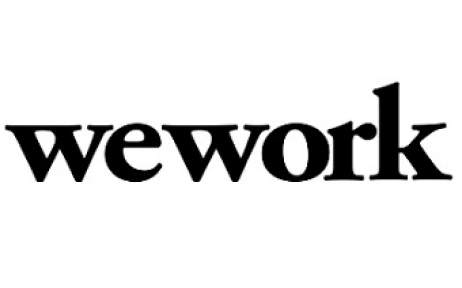 Coworking in Netherlands About Netherlands
The first country in the world to put into practice a nationwide long-range network for the "Internet of Things", the Netherlands sits in northwestern Europe and is constantly associated with tulips, canals, windmills and bicycles weaving over a flat landscape. For the tourist it is a treat, as you can find in its capital city of Amsterdam the house of Jewish diarist Anne Frank, the Van Gogh Museum and the Rijksmuseum. From mansions perched on canals to the red light districts and a treasure trove of artists from the 17th Century "Golden Age", it is also where you get to hang out in a coffee shop and get totally stoned on marijuana.

Small and densely populated in Western Europe, it is where you will find the largest port in Europe, the Port of Rotterdam. Apart from swanning around Amsterdam, there are the cities of The Hague (dubbed the world's legal capital) and Rotterdam to explore. It is the world's 2nd largest exporter of food and agricultural products, due to the mild climate and its fertile soil. Regarded as a very liberal country, it isn't only marijuana that is legal. Abortion, prostitution, same sex-marriage and euthanasia are all legal in this country where it appears almost anything goes. The Netherlands is a part of the Schengen Zone, so make sure you count the days that you meander around in marijuana induced out of body experience.

The Netherlands has an Internet penetration rate of 95.5% (16,900,762 pop) with 56.2% of that number playing on Facebook. The country ranks in the top of the European Digital Startup scale over all the indicators required from a policy standpoint for improving and developing ecosystems for entrepreneurs. Many believe that the Netherlands is perched on the cusp of exploding into the digital world, having done the hard work to set the scene. Most of its citizens speak perfect English, the country has had a consistently excellent education system in place and the government is committed to tech entrepreneurship under the mentoring of the so-called "Internet Tsar" of Europe, Neelie Kroes. The Dutch have great strength in high-tech hardware, with both Netflix and Uber having their European headquarters located in Amsterdam.

Culturally rich and affordable, Amsterdam is a place where people want to live, which is a huge bonus for those that want to play in the digital world.

To find a coworking space in Netherlands, browse through our interactive map below.
Coworking in Netherlands About Netherlands
Coworking in the Netherlands
If you are considering coworking in the Netherlands, look no further than Coworker. Our vast selection of office space means that you can find something that suits you and your company's needs perfectly. We have options for coworking space in the Netherlands across the country, ranging from Amsterdam to Rotterdam and The Hague, and all the way up to Groningen in the north. A country with millenia's worth of culture and history, the Netherlands
is an
exciting locale choice for setting up a coworking office space. Centrally located in western Europe, Holland has something for everyone.
Book Coworking Space in the Netherlands
If you are considering coworking in the Netherlands, look no further than Coworker. Our vast selection of office space means that you can find something that suits you and your company's needs perfectly. That may mean booking coworking in the Netherlands in a space that has access to printing services, or reception services, or easy access to meeting rooms, or any number of different office amenities. Whatever you are looking for, we can help you source it and create an ideal workspace for you and your employees. Check out our listings and get to work!
Use Coworker to Book your Workspace
Why? Because we are the best in the business. Our network of office space is part of the largest in the world, providing our clients with the ultimate selection in work spaces. Coworker is tried, trusted, and true, and used by over 6 million people in over 170 countries across 6 continents. Each coworking space in the Netherlands has been validated by a Coworker team member, and thus meets our rigorous standards for excellence. We want to make your workspace as effortless as possible, so that you can focus on what matters: your business.