Sign Up
Why Book On Coworker
Validated Spaces
Over 25,000 spaces and meeting rooms, with more than 300 new spaces joining each month.
Trusted
For Entrepeneurs to Fortune 500 companies, Coworker has over 6 million users.
Belgium Reviews
By the coworking community
Multi Space Chains in Belgium
See coworking companies with multiple locations in Belgium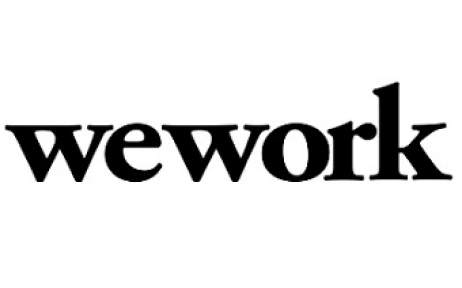 Coworking in Belgium About Belgium
A country overflowing with startups, Belgium is Europe's 5th biggest Internet user. Sitting in Western Europe and known for its medieval towns and the headquarters of the European Union and NATO, it is divided into 2 multilingual regions. In the north it is Dutch speaking Flanders whilst in the South, it is French speaking Wallonia. Brussels, the capital, is almost a free for all, where language is concerned.

The Belgian government has hopes that Belgium will be one of the top 3 in the world by 2020 where the digital economy is concerned. It has a "Belgian Startup Manifesto" that is focusing on entrepreneurs, offering a tax shelter for startups, fiscal incentives for crowd-funding and digital friendly legislation. It is ranked 5th in Europe for Internet use, being in first place for connectivity but with public services sadly lagging behind, due to the aggressive actions taken by other EU countries.

A startup in Brussels can take advantage of reasonable set up costs with a European focus where there is easy access to resources, low travel costs, LGBT friendly and the locals are highly educated (1 to 3 post master degrees). There are numerous annual festivals, events, meetups and conferences held, all directed at the innovative entrepreneur in the digital market. Brussels is where you will find a buzzing community tapping away on laptops at workshops, cafes and coworking spaces.

To find a coworking space in Belgium, browse through our interactive map below.
Coworking in Belgium About Belgium
Shared Work Space in Belgium
Finding an affordable work space to operate out of when you are first starting out as a freelancer or startup team can be challenging, but not in Belgium. In recent years, many excellent coworking spaces have popped up across the country's major cities like
Brussels
and
Antwerp
, giving entrepreneurs a wide range of shared office space rental options. Many of these cowork spaces offer a comprehensive range of packages and services for members, such as meeting rooms and on-site car and bicycle parking. The many amenities provided by Belgum's flexible work spaces make the most of coworking from a shared office that feels like a tight-knit community.
Popularity of Coworking in Belgium
Contrary to traditional work spaces, shared offices in Belgium provide entrepreneurs a comfortable setting for being productive while networking with like-minded professionals. Business owners have recognized the cost-savings and added benefits of moving away from traditional office space rentals like corporate buildings, and partaking in the cowork space ecosystem. Currently, coworking spaces make up close to 6 per cent of the total office space rental market in Belgium, with nearly 100 cowork spaces in Brussels and
Ghent
alone.
Find Cowork Space in Belgium
Choosing from the wide variety of flexible work spaces in Belgium can seem like a challenge for some. Fortunately, Coworker renders the decision a bit easier by allowing you to read member reviews from people who have used each work space before, displaying pictures and offering online booking. You can filter your search by features such as location, accessibility, parking availability, price, and much more. We help make finding the best shared office space rental in Belgium simple so you can get back to what you do best as quickly as possible.
Find Your Perfect Space in Belgium
Know about a great coworking space in Belgium that is not listed on our site?
Add A Space