Multi Space Chains in Houston
See coworking companies with multiple locations in Houston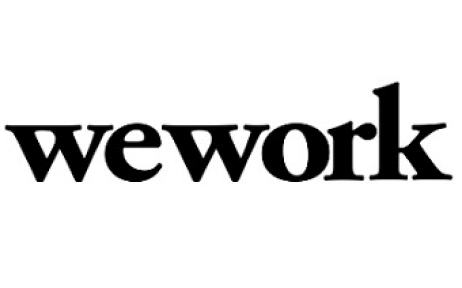 A staggering 90 different languages are spoken in Houston, so it is a given no matter what your mother tongue is, you will definitely be able to find a person to talk to. A sprawling city flowing into Galveston Bay of Texas, Houston is linked to the coastal visitor center of NASA's astronaut training and flight control complex and the Space Center of Houston. Yes, "Houston", was the first word uttered by Neil Armstrong when he landed on the moon.

In Houston's downtown area you will find a theater district and an historic area where funky restaurants sit side by side with 19th Century architecture. For a refreshing beverage or two there are quirky bars such as the "Dirt Bar" or The Beer Can House, without mentioning a couple of "swingers" bars for those that like to indulge in some extra curricular shenanigans. Tacos and hamburgers are not hard to find and every night over 25,000 Mexican free-tailed bats fly out for their mosquito dinner.

If you are looking for a pair of cowboy boots, do not go past The Texas Junk Company's offering of over 1,000 styles to choose from. Museums seem to be a bit on the quirky side as there is the National Museum of Funeral History, which showcases funeral service artifacts and an Art Car Museum displaying cars that have been transformed into works of art.

To find a coworking space in Houston, browse through our interactive map below.
Shared Office Space in Houston As the largest city in Texas with a population of around 2.3 million people, Houston is home to a number of coworking spaces and shared offices that cater to the city's many entrepreneurs. These cowork spaces have been servicing professionals, startups, and even large companies for years, making Houston a great location for growing businesses. For many enterprises in Houston, cowork spaces present the best of both worlds: a professional setting and a flexible work environment. Office space rentals in Houston have gradually become the go-to environment for remote professionals to establish new partnerships, grow their network, and find business success.

Coworking Spaces in Houston As an alternative to corporate office space rentals, cowork spaces in Houston offer a more pioneering or go-getting environment for entrepreneurs. Remote workers can take advantage of the opportunities that coworking in Houston provide, including thought-leading workshops, networking events, panel presentations, skill-sharing workshops, and more. Many cowork space rentals in Houston are even willing to aid companies at every stage of development, offering additional amenities like private work space rentals and meeting rooms on demand.

Find Cowork Space in Houston Selecting the best cowork space in Houston that can accommodate all of your work space needs can seem difficult at first. Fortunately, Coworker can help you choose the most ideal coworking space that readily meets your needs. You can filter your search for coworking spaces by various features, including cost, location, capacity, and more. Coworker makes finding the perfect cowork space in Houston easy by allowing you to read through real reviews by members of the office space rental you have in mind,

Find Your Perfect Coworking Space in Houston

Know about a great shared office space in Houston that is not listed on our site?

Add A Space
Never Miss a Coworking Update
Register to receive exclusive offers, special member pricing, and updates on shared office space near you.