Sign Up
Why Book On Coworker
Validated Spaces
Over 25,000 spaces and meeting rooms, with more than 300 new spaces joining each month.
Trusted
For Entrepeneurs to Fortune 500 companies, Coworker has over 6 million users.
Colombia Reviews
By the coworking community
Multi Space Chains in Colombia
See coworking companies with multiple locations in Colombia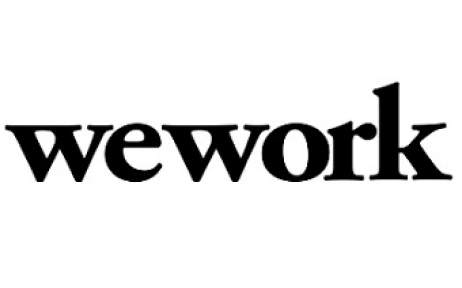 Coworking in Colombia About Colombia
Colombia is quickly overcoming its 20th century reputation of being thenotorious crown of the illicit drug trade. It has now replaced this reputation with one of a throbbing tech hub for startups. Sitting in the northern tip of South America draped in lush dense rainforests, soaring mountains and coffee plantations as well as other plantations that won't be mentioned here, it has an established startup ecosystem with huge potential happening for the innovative young generation to take advantage of. The capital, Bogotá, is known for its shopping, restaurants and bars, whilst Cartagena squatting on the Caribbean coast is a walled colonial Old Town with a 16th Century castle and endless beaches. Bordered by Panama, Venezuela, Brazil, Ecuador and Peru, it is a country rich in culture.

The government's wish list includes having 63% of the country's population (43.9 million) connected to broadband by 2018. Colombia has the third largest population in Latin America and is the third largest Spanish-speaking nation in the world. It does have a number of advantages on the global front, such as its rapidly growing GDP with low inflation, decreasing figures in the poverty and unemployment bracket that in part can be attributed to tech-based programs aimed at addressing the issues of inequality. There are a wealth of competitive public incentives and structural growth that is attracting immigration. Its geographical location to the US is a plus, with its main rival being Mexico. There is more than 38 private equity, venture capital or seed fund companies in the country, with the Government putting in place numerous initiatives to support and promote tech innovation and new ventures. Bogota is the forerunner of the capital cities emerging as the place to be, as it is home to the national government, the country's corporate and financial institutions as well as having the most diverse ex-pat and immigrant community within its folds.

To find a coworking space in Colombia, browse through our interactive map below.
Coworking in Colombia About Colombia
Cowork in Colombia
Over the past few years, the entrepreneurial ecosystem in Colombia has expanded rapidly, meaning that more startups than ever before are looking for shared work spaces to operate from. While
Bogota
and
Medellin
are the two most prominent cities in the spotlight for their startup successes and the office space rentals catering to them, the country's third and fourth largest cities –
Cali
and Barranquilla – are also becoming entrepreneurial hubs for coworking. Investors are beginning to develop the infrastructure needed for the startup culture to thrive, which now includes coworking spaces and shared office space rentals.
Rise of Coworking Space in Colombia
A number of innovative cowork spaces have popped up in Colombia's main cities to promote business development and innovative projects. Startup accelerators like HubBog and support from the Colombian government have allowed many young companies to thrive in shared work spaces across the country. Some of these coworking spaces even offer members the option to both cowork and co-live, providing long-term accommodation alongside hot desks and private office space rentals.
Find Shared Work Space in Colombia
Whether you are a small business owner, a member of a large corporation, or a freelancer, finding a coworking space in Colombia that fits with your professional needs is simple once you assess your options. If you want to experience a community-centric work space, Coworker can help you navigate your search by allowing you to read member reviews from the many different cowork spaces in Colombia. You can also filter your search by features like price, location, and accessibility so that you can find the ideal shared work space for your business needs.
Find Your Perfect Space in Colombia
Know about a great coworking space in Colombia that is not listed on our site?
Add A Space