Sign Up
Why Book On Coworker
Validated Spaces
Over 25,000 spaces and meeting rooms, with more than 300 new spaces joining each month.
Trusted
For Entrepeneurs to Fortune 500 companies, Coworker has over 6 million users.
Finland Reviews
By the coworking community
Multi Space Chains in Finland
See coworking companies with multiple locations in Finland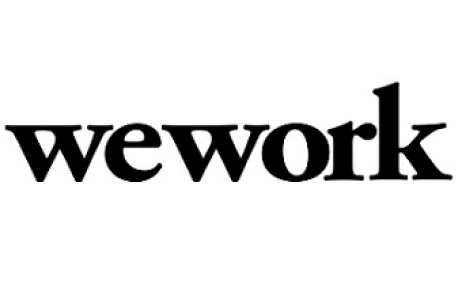 A sovereign state in Europe, Finland sits on a peninsula where the Gulf of Finland is to the south and the Gulf of Bothnia is on the west. It is one of the most sparsely populated (5.5 million) countries in the European Union with most of its population concentrated in the south. This is the country to run to when you have written on your bucket list to see the Northern Lights - go to the Arctic Lapland province - you can also ski to your heart's content here. You need to talk Swedish and the locals consider themselves to be "Finns" not Swedes. It is one of the most stable countries in the world with an advanced economy.

The startup scene here is looked upon as being unique, as it has one of the leading startup conferences in Northern-Europe "Slush" with the government totally supporting an entrepreneurship culture, promoting young startups and encouraging universities in commercializing their research ideas. The government has also increased the funding for startups by 80% in the last 5 years. The predominant field of IT startups are in the gaming industry and it hosts one of the most active and expanding video game industries globally. There are numerous startups that have evolved from this positive outlook such as Supercell, a gaming company best known for "Clash of Clans", also Rovio Entertainment for the world known "Angry Bird" game. Finland has over 335,000 IT professionals in its midst, 36% are aged between 18-34 which probably explains the gaming predominance in its startups. But there is a growing sector in the fields of education technology, industrial Internet and digital services software, environment and energy as well as health and wellbeing.

To find a coworking space in Finland, browse through our interactive map below.
Coworking in Finland
Famous for being the 'happiest country in the world,' Finland is a place many people wish to call home. With its universal health care, top-rated education system, and high salaries, it is no wonder that coworking space in Finland is a hot commodity. All members of the family will fall in love with Nordic; fans of outdoor activities will enjoy the 66% of the country that is dense boreal forest. For those that love history, Finland goes back 11,000 years! With so much to discover, get coworking in Finland today, and see how good life can get.
Book Coworking Space in Finland
Looking for shared office space in Finland that accommodates a team of hundreds? Or perhaps you are looking for somewhere to house a burgeoning business partnership. Whatever your needs, Coworker can help you source an ideal Finland shared office space. This model allows for you to decide which services and amenities to opt for, that suit your company's needs. These include printing and scanning services, meeting room access, various furniture and office layouts, reception services, and many more. Say goodbye to old fashioned lease and rental agreements that require a lot of overhead and
commitment
, and say hello to coworking in Finland.
Find Shared Office Space in Finland at Coworker
If coworking space in Finland is what you are after, you have come to the right place. Join the 6+ million users of Coworker and see what this
workplace
revolution is all about. We pride ourselves on our high standards, and ensure that every single space we source for our clients has been vetted and validated. Our goal is to take certain tasks and responsibilities off your plate so that you can focus on what matters: your business. Check out available shared offices in Finland and get to work!