Multi Space Chains in Miami
See coworking companies with multiple locations in Miami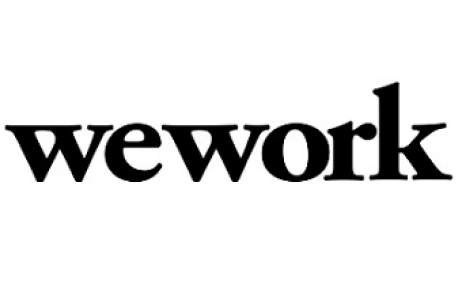 Miami is surely a "see and be seen" city - with its gorgeous beaches, famous hotels, and popular clubs, this is a city where celebrities, socialites, fashionistas, and wealthy businessmen form the "in" crowd. But aside from the glitz and glamour, there's a whole other side to this alluring city. Visit the South Beach neighborhood to explore beautiful and colorful art-deco architecture. Or, head to Little Havana and take in the massive influence of Cuban culture that Miami has -- and don't forget to grab a Cuban sandwich on your way.

Economically, Miami is home to the largest concentration of international banks in the country, as well as major the Latin American HQs for industry leaders such as AIG, Disney, Microsoft, Yahoo!, Oracle, and FedEx. It has the largest cruise passenger port in the world, and is a major center for hospitals, research institutes, medical centers, and biotechnology industries. The great year round climate and hustle mentality make it great city for coworking.

Miami Beach is known for its opulence, wide beaches, art deco buildings, parading celebrities and wanna-be models, let alone the real ones. It is a resort city perched on a barrier island between the Bay of Biscayne and the Atlantic Ocean, connected by bridges to the mainland of Miami. Miami is the only major US city to be founded by a woman, Julia Tuttle, who convinced a railroad mogul to expand into the area in 1896. Miami Beach was what could be called a "big sandbar" initially and the beaches were formed when deep-water channels were dug around it. The Port of Miami is known as the "Cruise Capital of the World" as it serves nearly 5 million passengers on an annual basis. It has the largest concentration of international banks in America.

Head to the Art Deco Historic District to gaze at the largest collection of art deco architecture in the world, all built during the years of 1923 and 1943. This is where you will find a vibrant and dynamic nightlife once it gets dark, so you can stop looking at buildings in the late afternoons. You can go snow skiing in Miami Beach at one of the country's biggest skiing clubs and don't worry if you happen to be roller-blading when you run out of cash, as there is an ATM designed just for this eventuality. It is a diving paradise for those that like to explore wrecks, as there are 50 different wreck sites available to crawl over in your scuba gear. Do check out the iconic Coral Castle that took a Latvian immigrant, Edward Leedskalnin, 30 years to complete and 1100 tons of coral rock. Pretend you have a thick wallet and do a champagne brunch at the weekend, saunter along Ocean Drive, crash your bank balance in a designer boutique in Palm Court or head to the World Erotic Art Museum for a little bit of a giggle.

Whatever you do, make sure you scoff down a Cuban sandwich, a huge mouthful of decadence.

To find a coworking space in Miami, browse through our interactive map above.
Never Miss a Coworking Update
Register to receive exclusive offers, special member pricing, and updates on shared office space near you.