Sign Up
Why Book On Coworker
Validated Spaces
Over 25,000 spaces and meeting rooms, with more than 300 new spaces joining each month.
Trusted
For Entrepeneurs to Fortune 500 companies, Coworker has over 6 million users.
Work with our experts to find your next Meeting Room.
Hassle Free
Best Price Guarantee
Philippines Reviews
By the coworking community
Multi Space Chains in Philippines
See coworking companies with multiple locations in Philippines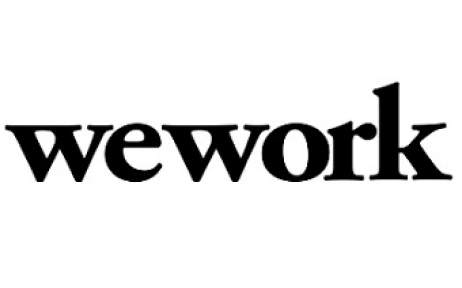 Coworking in Philippines About Philippines
The luscious Philippines where you can laze on a beach under a palm tree or tackle a ride in one of the kitsch jeepneys to gawk at the scenery, test your vocal cords in a karaoke bar or strut along the waterfront promenade of its sprawling capital, Manila. Go on a feasting tour of the ancient Chinatown area or meander around Fort Santiago, a military prison and citadel.

Sitting in the Western Pacific, the Philippines is a playground tourist spot located on the Pacific "Ring of Fire" consisting of about 7,641 islands. It is a sovereign island country in Southeast Asia super close to the equator, prone to typhoons and earthquakes with some of the world's greatest biodiversity. The 12th most populated country in the world, the Philippines is estimated to have more than 100 million souls running around its landscape.

Classified as a "middle power" and considered to be an emerging market, its economy is based on agriculture with a shifting focus to manufacturing and the service industry. The Internet penetration is 52.6% with all of those souls jumping onto Facebook to share. It is being touted as a "digital lifestyle capital in the making", with the 2nd highest number of Internet users in Southeast Asia and the 6th in the whole of Asia. The time the locals spend on the Internet is one of the highest via mobile worldwide, spending an average per person of 6.3 hours per day on a laptop and 3.3 hours per day via mobile. The country was actually nicknamed the "Selfie Capital of the World"; due to the amount of time its citizens spend on social media. This vibrant digital lifestyle is in line with its equally strong economy, the young demographics with plenty of cheap connection fees and access to affordable technology.

To find a coworking space in Philippines, browse through our interactive map below.
Coworking in Philippines About Philippines
Shared Work Space in the Philippines
In recent years, the nature of the workforce has shifted to include more location-independent professionals than ever before, signalling a new demand for coworking spaces. In the Philippines, shared work spaces are now available in major cities like
Manila
as well as in smaller, more remote areas, which makes it easy for entrepreneurs and startups to travel and move freely through the country as needed. Professionals can find coworking space near them no matter where they are, which is conducive to productivity and business growth.
History of Coworking Spaces in the Philippines
In recent years, property developers in the Philippines are recognizing the value of including flexible work spaces in their portfolio. While coworking spaces used to only be associated with startups, now these types of office space rentals are the leading drivers of work space demand in the Philippines—a trend that is expected to continue. This demand is fuelling growth in the market for cowork space as more operators are taking advantage of the need for temporary work spaces and building coworking brands to accommodate remote professionals.
Find Office Space Rentals in the Philippines
Unlike traditional work spaces, cowork spaces offer a creative outlet for like-minded individuals to come together and collaborate. This makes shared office space rentals in the Philippines the ideal setting for freelancers, who can meet new friends while coworking, participate in skill-sharing sessions, and attend other community events at their cowork space. Coworker is here to make your decision simple by letting you filter the options for coworking spaces in the Philippines based on several factors such as price, meeting rooms, locations, and other amenities to meet your professional needs.
Find Your Perfect Space in the Philippines
Know about a great coworking space in the Philippines that is not listed on our site?
Add A Space