Why Book On Coworker
Validated Spaces
Over 25,000 spaces and meeting rooms, with more than 300 new spaces joining each month.
Trusted
For Entrepeneurs to Fortune 500 companies, Coworker has over 6 million users.
Indonesia Reviews
By the coworking community
Multi Space Chains in Indonesia
See coworking companies with multiple locations in Indonesia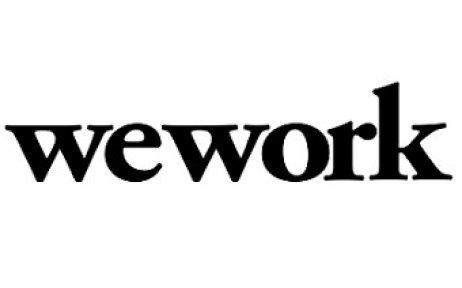 A country in Southeast Asia, Indonesia is known for its plethora of beaches, volcanoes and thick jungles where the animals hide such as elephants and tigers. It sits between the Indian and the Pacific Oceans and is the world's largest island country encompassing over 13,000 islands. Indonesia has an estimated population of over 258 million people (predominantly Muslim) with more than half of them living on the island of Java where its sprawling capital, Jakarta sits. It has a turbulent history battling with natural disasters, mass slaughter and corruption with periods of rapid economic change whilst it was influenced by foreign powers. Indonesia gained its independence after World War II and is known internationally for its traditional puppetry and gamelan music, definitely not as an IT hub.

There are literally hundreds of different ethnic and linguistic groups with vast wilderness areas supporting the world's 2nd highest level of biodiversity. The country is rich in natural resources such as oil, tin, copper, gold and natural gas with its main economy focused on agriculture (think rice, tea, spices, coffee).

The Internet is relatively new in Indonesia and has a rapid expansion happening (2nd largest number of Facebook users and 3rd largest using Twitter in the world) with a prediction that by 2017 it will surpass Japan in users. Filtering by the government is substantial in the social area and is said to be unsystematic and inconsistent. Indonesia is considered to be a rapidly maturing IT belt that has undergone the phases of hype, boom and realism with a tech ecosystem growing of incubators, startup communities and tech news sites aimed at the rising level of tech savvy entrepreneurs.

To find a coworking space in Indonesia, browse through our interactive map below.
Cowork Space in Indonesia
Following the founding of the first coworking community in 2010, Indonesia's thriving startup ecosystem continues to expand and include a number of shared cowork spaces across the country. For digital nomads,
Bali
has remained the go-to destination in Asia for coworking for a number of years. This trend in remote workers looking to set up shop in one of Indonesia's coworking facilities makes the expansive archipelago a wonderful option for pursuing business ventures.
Coworking Communities See Opportunity in Indonesia
The boom of startups and enormous business potential in Indonesia has recently attracted some of the largest coworking operators in the world to the region. WeWork, which is based in
New York City
, has made plans to acquire a number of coworking facilities in Indonesia, while JustCo, a popular
Singapore
coworking community, has also announced new plans for expansion into the archipelago. Other major industry players are also taking notice of the opportunities abounding in Indonesia, which is now seen as a hub for entrepreneurs and innovators around the world.
Find Work Space for Rent in Indonesia
Selecting one of the hundreds of coworking facilities in Indonesia may seem like a difficult challenge. Luckily, with so many different coworking communities, you can choose the work space that best meets your remote working needs. Coworker lets you readily research some of the top cowork spaces in Indonesia by several factors like availability, cost, and location – depending on your schedule and budget. We make it easy to select the right work space for your unique needs by providing user reviews of Indonesia's many cowork spaces. Out of all of them, which will you choose?
Find Your Perfect Space in Indonesia
Know about a great cowork space in Indonesia that is not listed on our site?
Add A Space
Never Miss a Coworking Update
Register to receive exclusive offers, special member pricing, and updates on shared office space near you.