Sign Up
Why Book On Coworker
Validated Spaces
Over 25,000 spaces and meeting rooms, with more than 300 new spaces joining each month.
Trusted
For Entrepeneurs to Fortune 500 companies, Coworker has over 6 million users.
Work with our experts to find your next Meeting Room.
Hassle Free
Best Price Guarantee
Spain Reviews
By the coworking community
Multi Space Chains in Spain
See coworking companies with multiple locations in Spain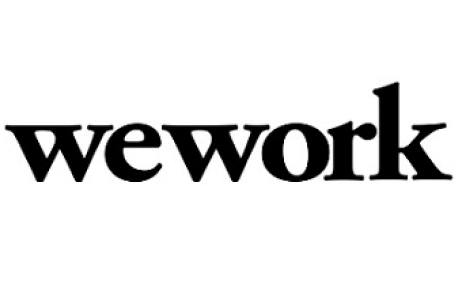 Coworking in Spain About Spain
The European Digital City Index has placed Madrid and Barcelona amongst its top 15 startup-cities, so Spain must be doing something right, despite the limited skills of its workforce that appears to be holding the country back.

Sitting on the Iberian Peninsula, Spain is a sovereign state in southwestern Europe with several archipelagos dotted around in the Mediterranean Sea and the Atlantic Ocean, plus several small territories near the North African coastline. France, Andorra, Portugal and the tiny country of Gibraltar border it, with its feet in the Bay of Biscay and the Atlantic Ocean. Spain is 1 of 3 countries (the others being France and Morocco) to have Atlantic and Mediterranean coastlines, with the Portugal-Spain border being the longest uninterrupted border in the European Union. Madrid, the country's capital is home to the Prado Museum and the Royal Palace, Segovia is where you will the Alcazar medieval castle and an intact Roman aqueduct, whilst Barcelona is iconic for its modernist landmarks by Gaudi.

With a population of 46,439,864, 76.9% are connected to the Internet and 47.4% jump onto Facebook. Along with Italy, Spain is taking advantage of European funding and innovation programs. With problems in relation to high unemployment amongst its youth, many of the young citizens either choose to run away to other countries or for those that do stay, the alternative is to set up their own businesses. Spain has been attracting funding from international investors, including the opportunities of funding and networking with the support of the European Union. There appears to be some "good natured" rivalry between the 2 Spanish cities of Madrid and Barcelona as to which city is the best to create that unicorn digital startup, with Barcelona the forerunner in one study, whilst Madrid is in first place in another. One major problem facing the country is the low ranking of the skills of its workforce and the fact that many do not know how to speak English, which is considered to be the language of the Internet.

Both Barcelona and Madrid are considered to be friendly cities with a strong sense of community amongst it startup crew and a great lifestyle for the taking. Venture capital investment is increasing, creating a definite buzz in what is seen as a thriving startup scene.

To find a coworking space in Spain, browse through our interactive map below.
Coworking in Spain About Spain
Coworking Space in Spain
As the nature of work continues to change shape, countries in Europe like Spain have witnessed an increase in the prevalence of coworking spaces. The cowork model is now becoming the norm for Spanish business owners and freelancers alike who are looking for an alternative to traditional work spaces. Remote professionals can choose to cowork from many different shared work spaces in major cities like
Barcelona
or
Madrid
, which makes it easy to network and engage in a community of like-minded solopreneurs. Utilizing these shared work spaces across Spain, startup teams can participate in professional development training, networking events, and much more to aid in the growth and success of their companies.
Rise of Shared Work Space in Spain
As the urban market for cowork spaces continues to expand, they are also now a popular option for freelancers in even the smallest of Spanish towns. By 2020, it is predicted that coworking hubs in Spain will generate 147 million EUR through rent alone. At present, coworking space only encompasses around 2 per cent of the overall office stock in Spain, but that number is projected to hit 15 per cent in the coming years. Clearly, startup teams and freelancers are recognizing the value in shared work space environments, which are brimming with creativity and opportunities to grow their network.
Find a Great Coworking Hub in Spain
If you are a solopreneur, business owner, or large corporation looking for a coworking hub in Spain for your needs, there are many different options that can meet your professional needs. Selecting the ideal coworking space in Spain is simple with Coworker's extensive database, which includes a list of all of the shared work spaces in your area. Filter your search by cost, proximity to public transport, amenities, accessibility, and so much more.
Find Your Perfect Space in Spain
Know about a great coworking space in Spain that is not listed on our site?
Add A Space