Sign Up
Why Book On Coworker
Validated Spaces
Over 25,000 spaces and meeting rooms, with more than 300 new spaces joining each month.
Trusted
For Entrepeneurs to Fortune 500 companies, Coworker has over 6 million users.
Work with our experts to find your next Meeting Room.
Hassle Free
Best Price Guarantee
Australia Reviews
By the coworking community
Multi Space Chains in Australia
See coworking companies with multiple locations in Australia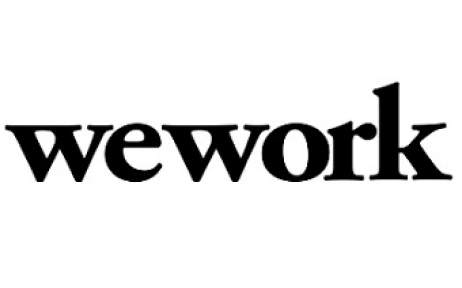 Coworking in Australia About Australia
The sun burnt country where people still think kangaroos bounce up the streets (urban myth), that koalas are cute and cuddly (they do have sharp claws) and where being eaten by a crocodile is a distinct possibility (only if you are totally stupid in the northern wilds). Surrounded by the Indian and Pacific oceans, its "bush capital" (aka Canberra) is over run by politicians. But the draw cards are plenty, as it has stunning coral reefs, long sandy beaches either to surf or swim, outback deserts and brilliant New World wines to sip on.

The startup scene is emerging quickly in Australia along with other new categories like micro-brewing. A well educated population along with top notch expats bring hustle and ideas to the big cities. The coworking scene is also growing rapidly with many freelancers and entrepreneurs looking for flexible workspace and more economic ways to stay in a focused work environment.

To find a coworking space in Australia, browse through our interactive map below.
Coworking in Australia About Australia
Cowork Space in Australia
The changing nature of work has led to a drastic increase in the number of cowork spaces in all of the major cities in Australia, and even in smaller, more remote towns. Shared office space rentals in coworking facilities are becoming the new norm for companies large and small, as communal work space not only provides a cheaper option for new businesses, but also offers freelancers and remote workers the opportunity to meet and collaborate with like-minded professionals. In Australia, shared work spaces make it a priority to cater to all types of workers from various backgrounds, ages, and professions.
Rise of Coworking in Australia
In recent years, the trend of shared work space is booming in Europe and
the United States
and increasingly, companies in Australia are recognizing the advantages of these collaborative work spaces and the reduced overhead costs they provide. In particular,
Melbourne
has embraced the coworking trend more than any other Australian city, host to almost half of Australia's cowork spaces and recently growing by nearly 1,000 per cent over just three years. Shared office space rentals are the popular choice for Australian entrepreneurs and especially for startups, which can receive support when pitching for funding, building their networks, and connecting to clients at coworking facilities.
Find Office Space Rentals in Australia
Cowork spaces in Australia embrace diversity in their design, style, and functionality, giving entrepreneurs a wide variety of choices when searching for their ideal shared work space. Many of the office space rentals currently available have a major focus on community and a sense of belonging, with regular group events and networking opportunities. If you are looking for your ideal cowork space in Australia, Coworker can help you do that with ease, by distinguishing between the various coworking facilities offered by location, cost, and many other amenities.
Find Your Perfect Space in Australia
Know about a great cowork space in Australia that is not listed on our site?
Add A Space