Sign Up
Why Book On Coworker
Validated Spaces
Over 25,000 spaces and meeting rooms, with more than 300 new spaces joining each month.
Trusted
For Entrepeneurs to Fortune 500 companies, Coworker has over 6 million users.
Work with our experts to find your next Meeting Room.
Hassle Free
Best Price Guarantee
New Zealand Reviews
By the coworking community
Multi Space Chains in New Zealand
See coworking companies with multiple locations in New Zealand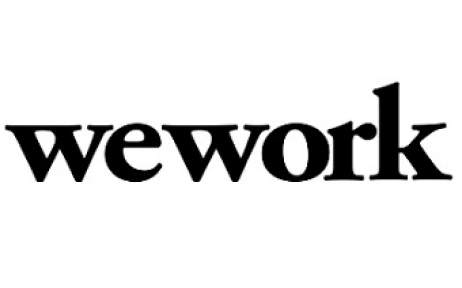 Coworking in New Zealand About New Zealand
Luscious New Zealand swathed in verdant mountains, creamy milk, fluffy clouds of sheep, the loud haka (war cry) thumping out at football matches and fiber Internet connected to most homes.

A country of 2 main islands floating in the southwestern Pacific Ocean cloaked in glaciation and volcanoes, it is a draw card for international tourist hordes. There is the North Island (Te Ika-a-M?ui) and the South Island (Te Waipounamu), with numerous smaller islands dotted around them, located about 1,500 kilometers east of Australia over the Tasman Sea. Settled by Polynesians somewhere between 1250 and 1300 CE, the country has a distinct M?ui culture. It was one of the last lands in the world to be settled due to its remoteness.

New Zealand is rich with wonders from its mountain peaks (Southern Alps) to its feet dipping in the ocean, the Southern Lakes district and the South Island's Fiordland. It has a distinct biodiversity of plant and animal life, making it the perfect scene for the filming of the "Lord of the Rings" films. A developed country with a market economy, New Zealand ranks highly in all of the international comparisons such as health, education, economic freedom and so on.

As in Australia, the Internet first became available to university students in 1989 and today Internet access is widely accessible. The government is committed to expanding the broadband with the aim of having fiber connection to 80% of its homes and broadband to 97.8% of its population by 2019, spending NZ$1.35 billion to make it happen. Of its population of 4,565,185, 89.4% are connected, with New Zealand being touted as punching above its weight where digital startups are concerned. Described by some as a utopia for tech investments, the biggest tech success story so far is the company named Xero that is a cloud accounting software company. New Zealand's small population is seen as the catalyst for startups to aim big, as its backyard domestic market is too small to play in; hence they go global from day one.

To find a coworking space in New Zealand, browse through our interactive map below.
Coworking in New Zealand About New Zealand
Coworking Spaces in New Zealand
The changing nature of the way people work has led to an expansion of the number of coworking spaces in cities across New Zealand, especially in major cities such as
Auckland
and
Christchurch
. Shared work spaces are becoming the new norm not only for startups, but for large corporations as well. Creative companies are realizing the value of these shared work spaces where like-minded people come together to collaborate on ideas, projects, and reduce their office space rental costs. As a result, coworking spaces in New Zealand have responded to the demand and now cater to all types of entrepreneurs and businesspeople.
Rise of Coworking in New Zealand
In recent years, the trend of shared work space has become popular in cities across New Zealand, with the emergence of the corporate sector now sustaining 30 per cent of leasing revenue for coworking spaces. Between April 2017 and 2018, the total amount of shared office space rentals grew by 25 per cent in 12 months and more growth is coming. Currently, the top three coworking operators in New Zealand are BizDojo, B:Hive, and Generator, which at one time controlled close to 71 per cent of total available shared work spaces in the country. Now, bigger players like WeWork and IWG are moving into New Zealand to tap into the expanding coworking market.
Find Shared Work Space Rentals in New Zealand
Communal work spaces in New Zealand typically demonstrate diversity in their interior design and functionality, giving remote professionals a large variety of options when looking for their ideal shared office space rental. Many of the coworking spaces currently available focus on a strong sense of community and belonging with networking events and professional development opportunities. If you are seeking a new shared office space in New Zealand, Coworker can make the process easier by filtering your search by features like cost, amenities, location, and parking.
Find Your Perfect Space in New Zealand
Know about a great coworking space in New Zealand that is not listed on our site?
Add A Space