Sign Up
Why Book On Coworker
Validated Spaces
Over 25,000 spaces and meeting rooms, with more than 300 new spaces joining each month.
Trusted
For Entrepeneurs to Fortune 500 companies, Coworker has over 6 million users.
Dominican Republic Reviews
By the coworking community
Multi Space Chains in Dominican Republic
See coworking companies with multiple locations in Dominican Republic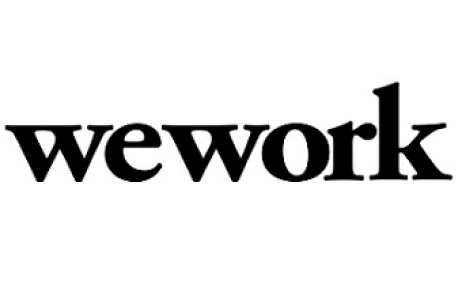 A Caribbean nation sharing the island of Hispaniola with Haiti on its western border, the Dominican Republic is a fascinating region from its culture to its geographic diversity. Known for its stunning and pristine beaches, swish resorts, dense rainforest, savannah plains and highlands, it has a Spanish colonial history dating back 500 years.

Dominica should be on the list of places to seek out when wandering around the world with your laptop in your backpack, as it is extremely well wired with even the most basic guesthouse squatting in the rainforest being connected to the Internet. You won't be able to surf any porn sites or sites deemed dubious by the government as harmful or promoting violence as they are blocked, but at least you can get creative with your work or send an email. The government is attempting to make the Internet available to all of its citizens with a "One Tablet per Child Program" and free Wi-Fi access for all schools is a part of the vision to making it a reality. It has also instigated numerous Wi-Fi hotspots throughout the city of San Domingo and has extended its fiber optics network to provide faster and more reliable Internet.

Throughout Latin America you will find enterprising ecosystems of startups with several technology companies emerging. The country is facing the opportunity to generate wealth and employment via new business in attracting foreign startups wishing to base their operations in an area of new users. Considered to have one of the most advanced telecommunications infrastructures in Latin America, Dominica should definitely be on your nomadic radar.

To find a coworking space in Dominican Republic, browse through our interactive map below.
Shared Work Space in the Dominican Republic
Over the past five years, the Dominican Republic has experienced 5.1 per cent economic growth, which has transformed the island into a hub for industries such as production, data, gaming, and coworking space. For companies big and small, having the option to choose from a variety of shared work spaces in cities like
Santo Domingo
or beach-side
Cabarete
gives entrepreneurs the chance to network and grow their businesses. In cowork spaces across the Dominican Republic, everyone from large corporations to freelancers can take advantage of office space rentals that provide the added advantage of collaboration, professional development opportunities, meeting rooms, and much more.
History of Shared Work Spaces in the Dominican Republic
The government in the Dominican Republic has made a conscious effort to improve business infrastructure, empowering local cowork spaces to become catalysts for growth. International talent has begun flocking to the Dominican Republic to work on projects in collaborative shared work space settings. These conditions place the Dominican Republic on the brink of a coworking boom, ready to welcome companies large and small to the many coworking spaces across the country.
Find Cowork Space in the Dominican Republic
If you are looking for a professional work space to call home in the Dominican Republic, there are a variety of coworking office space rentals that meet your needs. Finding the right cowork space is made easy with Coworker's expansive database, which includes a searchable network of various different shared work spaces near you. You can filter your results by cost, amenities, location, and much more! Before long, you'll be coworking from the shared work space of your dreams in the Dominican Republic.
Find Your Perfect Space in the Dominican Republic
Know about a great coworking space in the Dominican Republic that is not listed on our site?
Add A Space