Sign Up
Why Book On Coworker
Validated Spaces
Over 25,000 spaces and meeting rooms, with more than 300 new spaces joining each month.
Trusted
For Entrepeneurs to Fortune 500 companies, Coworker has over 6 million users.
Hungary Reviews
By the coworking community
Multi Space Chains in Hungary
See coworking companies with multiple locations in Hungary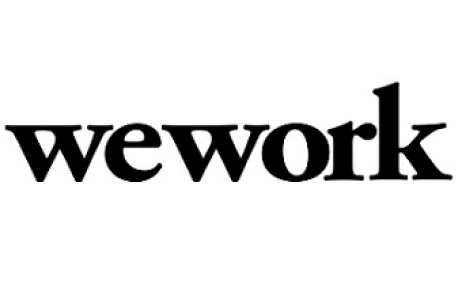 Hungary is a landlocked country sitting in Central Europe with a dynamic cityscape in its capital, Budapest. The cosmopolitan city is cut in half by the Danube River and is dressed in its historical architectural landmarks such as Buda's medieval Castle Hill and a 19th Century Chain Bridge. Roman, Turkish, Slavic and Magyar influences betray its long and rich history.

Despite there being many players in the startup ecosystem in Hungary, it is often referred to as "PreziUstreamLogMeIn" alluding to the 3 Internet giants on the scene. Touted as being like a good goulash in the making - the ecosystem has all the ingredients, it has started to send off tantalizing aromas, but it is still cooking. With a population of approximately 1.7 million, 76% are connected to the Internet of which about 52% plays on Facebook. The country shows no evidence of filtering or monitoring on the Internet, but in 2014 the National Tax and Customs Authority did temporarily block access to 7 gambling related sites for 3 months. Also in 2014 the government planned to introduce a tax on Internet data transfers that was met with outrage from its citizens.

Hungary has a dynamic incubator/accelerator sector, it is awash in funding options and the universities are focusing on entrepreneurship programs. Unfortunately "startups" are the least understood form of business in the country. What startups there are, seem to be strong on technology and technical development, with many beginning life as a side project to an outsourcing development workshop.

To find a coworking space in Hungary, browse through our interactive map below.
Coworking in Hungary
Nestled right in the middle of central Europe, Hungary is a beautiful country with incredible cost of living, and access to the rest of Europe at its fingertips. Coworking in Hungary is a sought-after
endeavor
due
to the wide-ranging
economic scene. Covering sectors including pharmaceuticals, information technology, food processing, motor vehicles, machinery, and electronics, to name a few, Hungary is a nation that attracts a large amount of foreign direct investment. The cities throughout Hungary are rich in history and culture, boasting some of the most incredible architecture in Europe. A country with something for everyone, consider acquiring some coworking space in Hungary, and discover all this country has to offer.
Book Coworking Space in Hungary
Booking a shared office in Hungary has never been more straightforward. Additionally, this style of work space simplifies the day-to-day running of your business. Discard the stress of traditional leases and building agreements by sourcing a tailored shared office space in Hungary. Besides losing expensive overhead costs, sharing resources means getting the services and amenities of a large office complex, without the hassle of running a facility yourself. This way, you can focus on what matters: your business. Discover the possibilities of coworking in Hungary today.
Coworker for your Shared Office Space in Hungary
Coworker is the best place to come to book coworking space in Hungary. We have sourced offices for over 6 million people in over 170 countries around the world. In an increasingly digital and globalized world, we recognize the importance and necessity for flexible, high-functioning work spaces. This is why we ensure that every single space available on our site has been validated by one of our team members, and therefore meets our rigorous standards. Check out our listings for Hungary shared office space, and discover the possibilities of a whole new way of working.