Multi Space Chains in Jakarta
See coworking companies with multiple locations in Jakarta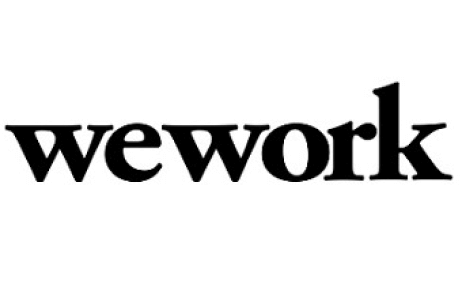 Jakarta may only seem like a sprawling city with infinite traffic, but as with any other megacity, you just have to know where to go. Luckily, Coworker has your back.

Jakarta get a lot of flack for being a 'just passing through' location that many travelers may skip, but the capital city's status makes Jakarta a staple destination for expats and entrepreneurs. The expat community is huge, with many families living in Jakarta long term. Locals are friendly to foreigners, and Bahasa is an easy to learn language with many similarities to English and Deustch. If you are visiting for business, note that Jakarta is a religious city, meaning it would be helpful to follow local customs, such as dressing modestly.

Jakarta is not without its drawbacks; the traffic and lack of sidewalks makes moving from neighborhood to neighborhood rather difficult. We'd encourage you to find a neighborhood you can work and live in, as otherwise commuting may take up most of your day! Coworker recommends staying in Kemang if you're looking to dive into the entrepreneurial expat scene. Also, Kemang has plenty of bars, restaurants, yoga studios, and cafes.

To learn more about the coworking scene in Jakarta, browse our interactive map to locate your perfect workspace!
Coworking Space in Jakarta Timur
As both the capital and largest city in
Indonesia
, Jakarta is the most populous city in Southeast Asia, which also makes it a thriving hub for entrepreneurs looking for co working space. While Jakarta is known for its massive amounts of traffic, the traffic is a good indicator of all of the opportunities abounding in the city for business development, and more recently, coworking spaces in Jakarta Barat. Ranked by Britain's Economist Intelligence Unit as eighth in the world for digital transformation, Jakarta Selatan's coworking office culture is currently booming, making it a dynamic option for freelancers, developing companies, and startups.
Choosing Cowork Space in Jakarta
Whether you work in the service, banking, trading, manufacturing, or financial sector, the coworking spaces in Tebet have something to offer every type of entrepreneur. With plenty of coworking office spaces to choose from, Jakarta Pusat is a thriving metropolis of business opportunity. This makes it easy to network with local workers who may be willing to contribute to your company at an affordable rate. With Coworker, you can easily search for cowork spaces near you and choose the best one based on your location in Jakarta.
Top Coworking Spaces in Jakarta Barat
Choosing between the many trendy coworking spaces in the different areas of Jakarta Pusat can be challenging. From the elite area of south Jakarta to the more relaxed zone of north Jakarta that's near the sea, you should select a shared office space that fits your professional needs. Searching through Coworker's database of coworking spaces near you lets you filter by amenities, cost, accessibility, and much more. We make choosing your perfect coworking office space in Jakarta simple, so you can achieve your ideal work-life balance.
Find Your Perfect Space in Jakarta
Know about a great coworking space in Jakarta that is not listed on our site?
Add A Space
Never Miss a Coworking Update
Register to receive exclusive offers, special member pricing, and updates on shared office space near you.