Sign Up
Why Book On Coworker
Validated Spaces
Over 25,000 spaces and meeting rooms, with more than 300 new spaces joining each month.
Trusted
For Entrepeneurs to Fortune 500 companies, Coworker has over 6 million users.
Pakistan Reviews
By the coworking community
Multi Space Chains in Pakistan
See coworking companies with multiple locations in Pakistan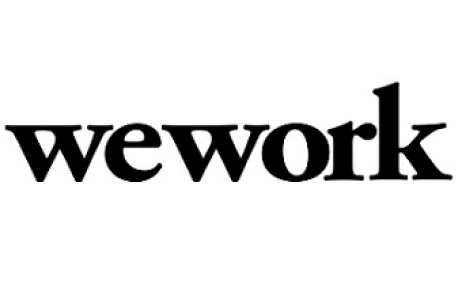 In spite of its woes, Pakistan is a stunning country blessed with jaw dropping natural scenery and friendly locals. Its beautiful landscape is total eye candy and a photographer's dream. From the famous colorful lakes of Naltar Valley smothered in tall graceful pine trees to the Neelum Valley that stretches for about 240km of bubbling brooks and flowing streams in the Azaad Kashmir region, the scenes are simply stunning.

Officially the Islamic Republic of Pakistan, the country is swarming with people, in fact the population exceeds 201 million. It is bordered by India, Afghanistan, Iran and China, with its shores on the Gulf of Oman and the Arabian Sea. The narrow Wakhan Corridor of Afghanistan separates it from Tajikistan. Considered to be the cradle of civilization, Pakistan has been home to numerous ancient cultures and ruled by many empires and dynasties. The only country to have been created in the name of Islam because of the Pakistan Movement and its struggle for independence, it became an independent nation for Muslims in 1947. East Pakistan became the new country of Bangladesh in 1971 after a civil war.

Pakistan has a diverse ethnic and linguistic population with a semi-industrialized economy and is considered to be an emerging and growth-leading economy in the world. It has endured political instability, periods of military rule and conflicts with neighboring India since its independence. Its problems include overpopulation, poverty, illiteracy, terrorism and corruption. Pakistan is listed as one of the countries with the largest offline population (India tops the list). Of its population 17.7% are connected to the Internet, with 14% getting onto Facebook.

Do make sure you take the time to meander around the snow bound region of the Gojal Valley that borders China, trek the flower dappled Deosai Plains when the snow disappears and gaze into the depths of one of the highest lakes in the world, Sheosar Lake. Wake up to the muezzins crying out from the mosques in the dusty bazaar city of Gilgit, check out the cultural and artistic hub of Lahore and head to the heart of Pakistan's economy in Karachi.

To find a coworking space in Pakistan, browse through our interactive map below.
Shared Office Space in Pakistan
As the nature of work continues to evolve, the rise of shared work spaces in Pakistan gives remote professionals the opportunity to expand their networks and engage with entrepreneurial communities. From designers to IT professionals, Pakistan has a large number of freelancers who look for a flexible work space, like one can get with a coworking space, to set up shop. In major cities like
Lahore
and
Islamabad
, entrepreneurs can choose a cowork space that fits their needs and collaborate with other remote workers in a communal setting. Plus, coworking makes it easy to develop a working routine in Pakistan that includes a dedicated shared office space, improving both productivity and accountability.
History of Shared Work Space in Pakistan
Over time, cowork space in Pakistan have popped up all over the country, many of which act as tech startup incubators for the country's growing tech scene. Coworking spaces like TechHub and Office Space, both located in Lahore, offer a variety of work space options, including private offices, communal work spaces, and private meeting rooms. Coworking is becoming the most popular option for flexible workers in all of Pakistan's major cities and some more remote towns, as well, offering the right combination of amenities and business opportunities for members.
Find Cowork Space in Pakistan
Cowork spaces in Pakistan typically embrace diversity in their design, accessibility, and functionality, giving location-independent professionals numerous choices when searching for the best shared work space. Many of the shared office space rentals currently available focus on community building and networking, with regular professional development trainings and group events. If you are looking for your ideal cowork space in Pakistan, Coworker can help you filter your search by pricing, location, and amenities so the choice is simple. Get started today!
Find Your Perfect Space in Pakistan
Know about a great coworking space in Pakistan that is not listed on our site?
Add A Space