Sign Up
Why Book On Coworker
Validated Spaces
Over 25,000 spaces and meeting rooms, with more than 300 new spaces joining each month.
Trusted
For Entrepeneurs to Fortune 500 companies, Coworker has over 6 million users.
Work with our experts to find your next Meeting Room.
Hassle Free
Best Price Guarantee
India Reviews
By the coworking community
Multi Space Chains in India
See coworking companies with multiple locations in India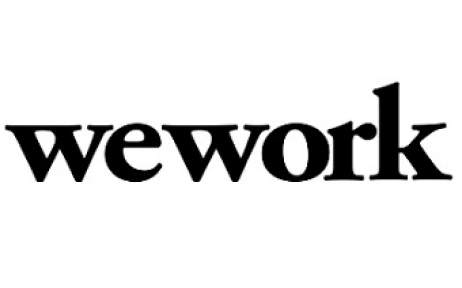 Coworking in India About India
The vast South Asian country, India smothers the Himalayan peaks to the Indian Ocean coastline with an ancient history that goes back 5 millennia. Sadly it also has the highest number of people (estimated to be18 million) living in slave-like conditions or bonded labor with the largest number of child laborers (under 14) in the world, whilst approximately 12.6 million children are working in hazardous occupations. India has actually overtaken the United States with 277 million Internet users and is now 2nd in the world behind China. Officially the Republic of India, it is the 2nd most populated country in the world with over 1.2 billion people.

India is one of the world's fastest-growing major economies and is considered to be a newly industrialized country. Startups and venture capitalist and finding new ways to provide services to the country, and everyone is excited about growth prospects. Large amounts of expats call India home, and coworking spaces are helping people of all walks of life share ideas and find flexible, productive workspace options.

To find a coworking space in India, browse through our interactive map below.
Coworking in India About India
Shared Work Space in India
With one of the fastest growing economies in the world, south-Asian powerhouse India has recently become a go-to destination for startups, small-to-medium enterprises, and large corporations looking to embrace the cowork concept with shared work space. Affording work space in India's real estate market can cost businesses between 9 and 12 per cent of their total operational costs, making the option to cowork all the more appealing and practical. By contrast, shared work space or shared desk rentals can save companies between 20 and 25 per cent or more of their real estate costs. This is why so many startups and entrepreneurs are choosing to find coworking spaces near them in major cities like
Bengaluru
,
Mumbai
, and
New Delhi
, which offer affordable office space rentals in prime business-centered locations.
Why Shared Office Space Rentals Appeal to India's Workforce
At present, close to 35 per cent of India's population is under the age of 35, and this demographic generally seeks a professional shared work space environment that offers social engagement, networking opportunities, and the ample opportunities for collaboration that the cowork model provides. This is why work spaces that provide shared desks and day or month-long desk rentals are the perfect solution for India's young workforce. India's many entrepreneurs generally seek coworking spaces near them that promote the exchange of ideas, and unique and innovative shared office space rentals are proving to be the answer.
Find The Ideal Coworking Space Near You in India
People and businesses of any size who are looking for opportunities to cowork in a work space with shared desk rental arrangements can find many options in India. Many of the most popular office space rentals in India's major cities embody an innovative and energizing environment that encourages beneficial partnerships to help members expand their businesses. Additionally, many of India's shared work spaces host professional development opportunities and other career-building events. If you are looking for a desk rental to cowork from in India, Coworker lets you filter your search by location, cost, amenities, and more to make both the hunt and the choice easy.
Find Your Perfect Space in India
Know about a great coworking space in India that is not listed on our site?
Add A Space