Everyone in our industry is always talking about how important the community is for a successful coworking space. But nearly all coworking spaces are currently organized as a business where the decision making is restricted to the shareholders. So, is this setup really a community or more of a benevolent dictatorship?
In our space in Bansko we asked ourselves a few month ago: Should the members of your very active community also be shareholders of our business?
And so the idea of transforming our coworking space into a co-op was born. The longer and deeper we think about this transformation, the more surprised I am that not every coworking space is organized as a co-op. The advantages are numerous and a co-op structure is much more in alignment with our values in a rural boutique coworking space than a business structure.
Some examples from our daily life in Bansko:
– We have 1-2 events per day that our members organize for our community. This can be a game night, a yoga session, a skill share or even just going out for drinks in the evening. A lot of our members would normally charge for their expertise and time, but in the context of the coworking space they happily provide it for free and pay it forward.
– A short while ago, our space was totally unmanaged while my co-founder Uwe, our operations manager and myself were all on a vacation during the same week. Of course, the cleaning lady came, but other than that: no staff. We were about 40 members during that week and 5 new members were onboarded by our community. There were plenty of events during that week and everyone helped to keep the space up and running. The members even attended a reception ceremony organized during that time to receive an award on behalf of the coworking space. Only small hiccup was missing mustard and not enough gas for the weekly BBQ, but the members even solved this crisis on their own.
– A lot of members buy things that they enjoy (like a slackline, a toaster, a snow board, a steam pot…) and then donate it to the coworking space.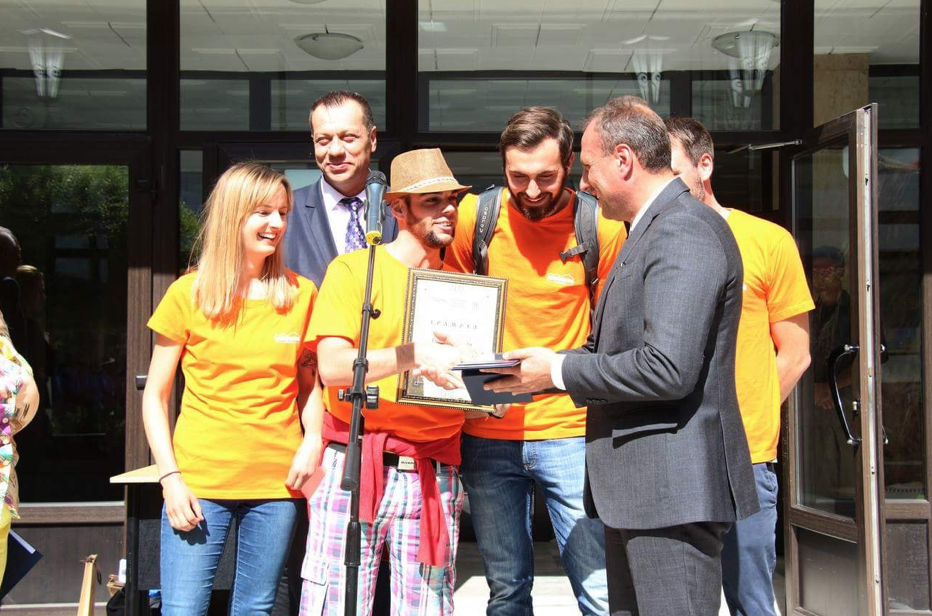 I don't think this is normal behavior for customers in a business and a lot of members have expressed their desire to step it up another level. So we are organizing a co-op formation weekend in November to explore how we would operate as a co-op. More info at http://coop.coworkingbansko.com/.
This is not only a financial transaction to buy a stake in Coworking Bansko, but a way to grow our coworking space by adding more brainpower and hands to be able to tackle expansion plans and general growth strategies. Plus because of our location in a small village, having more people involved also helps to expand our ambitions throughout the whole village not only inside our coworking bubble.
And once we are organized as a co-op of course there are more many ideas of things that we could do together as a community, so I am really excited to have started our coworking space and now enable more people to join the business aspect of it.
I am especially excited about the prospect that in the future we will not have only 2 shareholders to figure out difficult policy decisions and plan strategies but a whole group of smart people to govern our space. And of course, to help with promotion and other operational tasks.
So what's the downside of a co-op:
Obviously more people making decisions means that there will be more discussions. As the saying goes: "If you want to go fast go alone". But after doing a lot in the last 2 years to build our community we have now reached a growth stage where "If you want to go far, go together" is becoming more relevant for us and we can sacrifice some speed. Also, there are more and more digital assembly tools that help with making group decisions.
More shareholders also mean that any profits will be divided among more people with everyone receiving a smaller piece of the pie. However, for Uwe and I starting Coworking Bansko was never about generating huge financial gains but rather building a base for us and other interesting location independent people in a beautiful but otherwise very rural location.
Maybe we will discover other challenges after the co-op is established, but for now the advantages by far outweigh the two minor disadvantages. So, I am looking forward to this new chapter at Coworking Bansko and would be happy if you want to join us on this journey.
To learn more about us, please check our website here