We've all been there…
Constantly glued to our laptops, staring at the same four walls day in and day out. The only way to get away from the mundane 9-5 is to take time off and go on vacation, right? But what if we could have the best of both worlds and kill two birds with one stone by going on a working vacation?
Since the Covid-19 pandemic, many people have been working remotely, and the idea of a "working vacation" is no longer far-fetched. In fact, there are plenty of cities around the world that are perfect for those looking to mix business with pleasure.
From bustling metropolises to charming coastal towns, we've compiled a list of the best destinations in the world to take a working vacation explaining why they're perfect for a productive getaway. So if you're tired of being chained to your desk, pack your bags because it's time for a change of scenery!
The best cities in the world to take a working vacation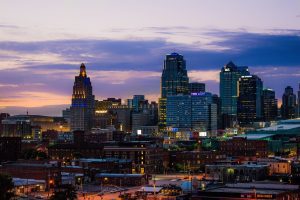 Kansas City, Missouri
You might assume that the top city in America for a working vacation would be New York or Los Angeles, but you'd be wrong. The number one best city to take your working vacation is actually Kansas City, Missouri.
With its Midwestern allure and down-to-earth hospitality, Kansas City is the perfect place to take a break from the hustle and bustle of your typical work life. The city also holds some popular tourist attractions, including the National World War I Museum, the Nelson-Atkins Museum of Art, and the Kauffman Center for the Performing Arts. And if you're a foodie, you'll be pleased to know that KC is home to some of the best BBQs in the country. 
So whether you're looking to get some work done with extremely fast internet speeds or just relax and enjoy some good eats, Kansas City has everything you need.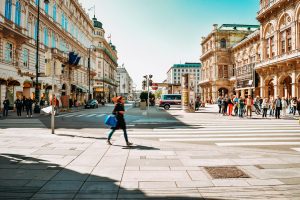 Vienna, Austria
If you're looking for a city with Old World charm, Vienna is the place for you. The stunning architecture, glorious gardens, and legendary coffeehouses make Vienna one of the most sensational cities in the world.
And it's not just a pretty face. Vienna is one of the most connected cities in Europe. In fact, it was ranked as the city with the fastest internet speeds in Europe! Whether you're looking to get some work done or explore everything this beautiful city offers, Vienna is the perfect destination while enjoying some rich culture and history.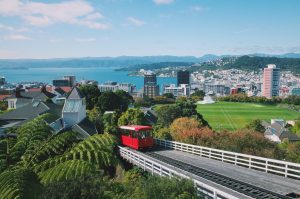 Wellington, New Zealand
Grasping the edge of the world, New Zealand is a country of jagged mountains and pristine beaches. With its clean air, clear skies, and friendly people, it's no wonder this country consistently ranks highly on lists of the best places to live and work. And while it may be better known for its natural beauty, Wellington, the capital city, is also a thriving hub of culture and commerce.
Situated on the southern tip of New Zealand's North Island, Wellington is a compact city that you can quickly get around on foot or by bike. And with its temperate climate, you can enjoy all this city has to offer year-round.
Some of the most popular things to see and do in Wellington include visiting the Wellington Zoo, checking out the Museum of New Zealand Te Papa Tongarewa, and exploring Mount Victoria Park. Plus, Wellington is another city on this list that's home to some of the best coffee shops in the world, so you can always find a quiet place to work.
It's important to note that when making purchases abroad, you might want to use a different financial institution than your home bank. If you're planning to stay abroad for a while, look for a bank account with features such as low transaction fees, mobile deposits, and international ATM fee reimbursements.
Edinburgh, United Kingdom
Sometimes in life, you need a little bit of magic to jump-start your creativity and get new ideas. And there's no better place to find magic than in Edinburgh.
Why? Well, for starters, the city is breathtaking. Edinburgh is like something out of a fairytale with its medieval architecture and gorgeous setting atop a series of hills. There's also a reason why so many Harry Potter fans flock to the city – it's said to be one of J.K. Rowling's inspirations for the wizarding world.
If you need a break from all the sightseeing, you can always head to one of Edinburgh's many cafes or pubs. The city is known for its great food and drink, so you'll be able to find something to your taste. And when night falls, there's no shortage of entertainment options, from live music to theatre shows.
The vibe in Edinburgh is unique, and it's the perfect place to get your creative juices flowing.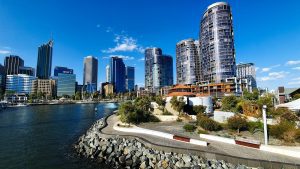 Perth, Australia
Perth is undeniably one of the most breathtaking cities in the world! The capital of Western Australia, Perth, is located on the banks of the Swan River and is surrounded by stunning beaches. With its Mediterranean climate, Perth is the perfect place to take a working vacation any time of year.
Whether you want to wander through the treetops at Kings Park or take a cruise along the famous Swan River, there's plenty to see and do in Perth. And with its excellent infrastructure and fast internet speeds, it's also a great place to get some work done.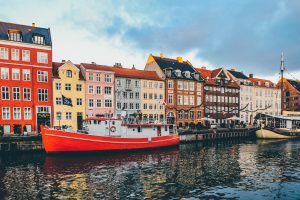 Copenhagen, Denmark
Not only is Copenhagen one of the most captivating cities in Europe, but it's also one of the most livable. This city is known for its hygge, a Danish concept that roughly translates to "coziness." And what could be cozier than working from a café while enjoying delicious pastries?
Copenhagen's aesthetic is a perfect blend of old and new, with its medieval buildings and quaint cobblestone streets juxtaposed against modern architecture. The city is also home to many parks, making it the perfect place to take a break from your typical everyday schedule and enjoy some new scenery.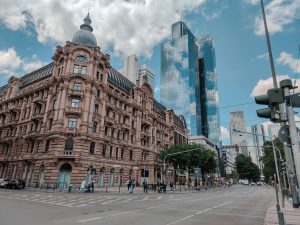 Frankfurt, Germany
Frankfurt is a city that's often overlooked, but there's a reason why it deserves a spot on this list. 
For one, it's an incredibly efficient city – you can get anywhere on foot or using public transportation. And, of course, the city provides fast internet speeds and excellent infrastructure, which makes it a great place to work.
But what sets Frankfurt apart is its skyline. This city is home to some of Europe's tallest skyscrapers, with breathtaking views from up high. If you're looking for a place to get a new perspective – literally and figuratively – then Frankfurt is the perfect place for your "workcation."
Final Thoughts
These are just a few incredible cities you can visit if you're looking for an inspiring and productive vacation. You no longer have to sit behind the screen, wishing you were on a beach somewhere – with today's technology, you can take your office with you wherever you go!