Once the leader of VoIP (Voice over Internet Protocol) apps and the stimulus of a new verb in the dictionary ("skyping"), Skype's user-friendly history has been marred with too many crashes and sometimes poor quality of the connection. As a result, frustrated users are often left not with streamlined virtual conversations, but with random tufts of hair on their heads.
Even though Skype was given a full-scale makeover to conquer its shortcomings, Skype has left an aftertaste of distrust for many. Today, there are many serious Skype competitors to consider when you wish to conduct a teleconferencing business call from your cozy office in a coworking venue or to chat with your mother about not showing up for dinner the night before.  
The VoIP industry is expected to expand to $204.8 billion by 2020, which is driving innovation and creating an over-abundance of choices in the VoIP market place.  
Why you need VoIP:

— To connect to the other billion mobile VoIP users around the globe, which may include your employees, your boss, your mother-in-law, or your lover.
— To save money as you can reduce expenses by up to 90% on international calls and 40% on local calls. Plus, you can drastically reduce startup expenses, as there is no need for having an office wired for specific internal lines; just hook into your wireless connection and start jabbering.
— To save time and be on-the-go wherever you wish, so long as you have a signal. Unless, of course, you like being tethered to a hard wire in a tedious meeting room.
— To increase productivity, as you will never miss a call. Now, you won't have to worry about wasting time traveling for meetings since all if your messages will be waiting for you in a single location. VoIP also allows coworkers to collaborate efficiently with the odd emoji thrown in to create a bit of laughter.
— To improve business by retaining clients through positive communication experiences with easy call-forwarding options.
— To be adaptable as your business grows. VoIP is easily scalable and efficient.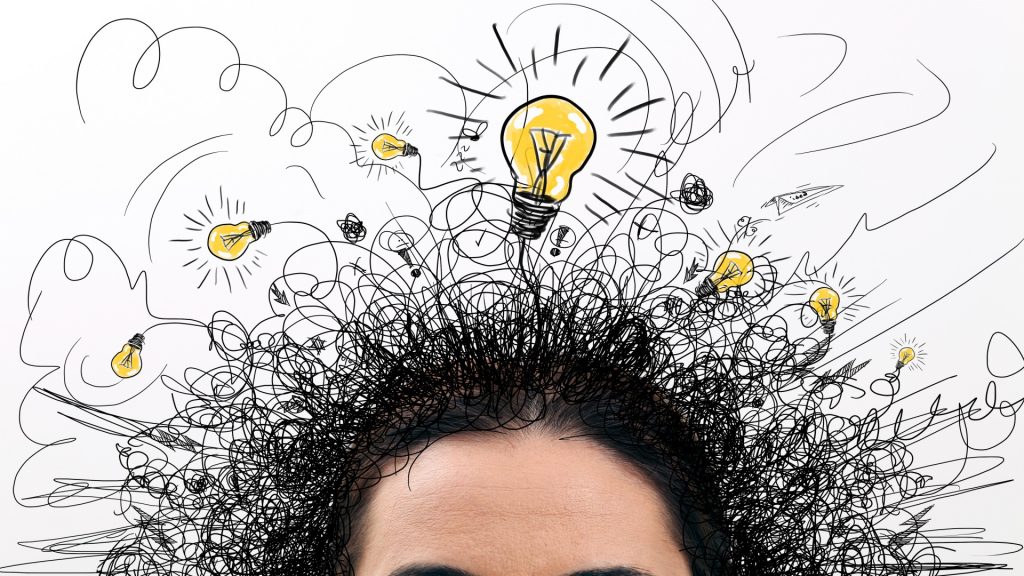 Shop around for a VoIP system that suits you and look for a wealth of features with easy-to-use interfaces. After all, Skype is not a unicorn.  
Facts to consider:
Mobile Integration – This gives you the ability to manage contacts and makes for easy conversations when on-the-go. For individuals who are a "one man band" operation slaving away in a coworking venue, using VoIP means you'll never miss a call from a client or a complaining partner that you didn't take the trash out.
Conference Call Capability – You can choose between audio or video, depending on whether you are having a bad hair day. This is particularly beneficial for workflow teams and for remote workers with access to meeting rooms at a coworking venue. Make sure you check out the number of contacts the software is capable of supporting and what options are included, such as screen-sharing or file-sharing potential.
Amalgamated Communication – We all know what we prefer when it comes to communicating. It's important to use a VoIP capable of unified communication so that you don't have to log into different platforms or switch devices when your hands may be otherwise occupied holding a cup of coffee or scratching your head. With this benefit, you can make a phone call, video call, send a text or instant message, making it super convenient to reach the people you need to and vice versa. You will be instantaneously contactable, if you want to be.
Scalable Interface – Choose one with a scalable architecture to keep up with your own fast pace, capable of handling the highs and lows, as well as the large (or small!) number of calls and messages you make daily. Ensure your selection has enough storage capacity and that you can upgrade or downgrade your plan.
Data Safety – Protecting your data is of prime importance if you are dealing with confidential client matters. Look for a VoIP that offers security, such as two-factor authentication, password protection, and maybe even SSL encryption.
Compare different communication provider rates to get the most value for your money, and make sure you always pay the bill on time.
Alternative VoIP apps
Said to be the top alternative to Skype, RingCentral is totally cloud-hosted and serves as the ultimate communication hub for video-conferences, faxes, calls, and live chat. Sophisticated and a fantastic VoIP for all sizes of businesses, RingCentral has an easy setup process and a large number of calling features, which are included in an array of different pricing plans. Be aware when choosing a plan, as a few lack some key functions you may require.
Initially founded in 1999, RingCentral is a cloud-based management system that allows employees to collaborate effectively when not in the same office or opposite ends of a coworking venue. You can choose from the "Essentials" plan (supports up to 10 users, four of which can use video and audio meetings at one time) or a RingCentral "Standard" plan (no limit on the number of users, but only four can join a conference at the same time). If you are chasing all the bells and whistles available, then the "Premium" plan allows multi-site support, integration with desk software, single sign-on, voicemail to text transcription, and custom app development. Video and audio meetings can accommodate up to 100 people at any one time, plus there are several other "Premium" features. The creme-de-la-creme plan is the "Ultimate" plan, which has all the features of the "Premium" plan but with increased numbers.  
Plans are per person, per month, and you will have 24/7 customer support from RingCentral. You can use your existing phones or purchase new gadgets from RingCentral directly. Easily installed, you will have a flexible cloud PBX system with access control, multi-level interactive voice response, and heaps of management features.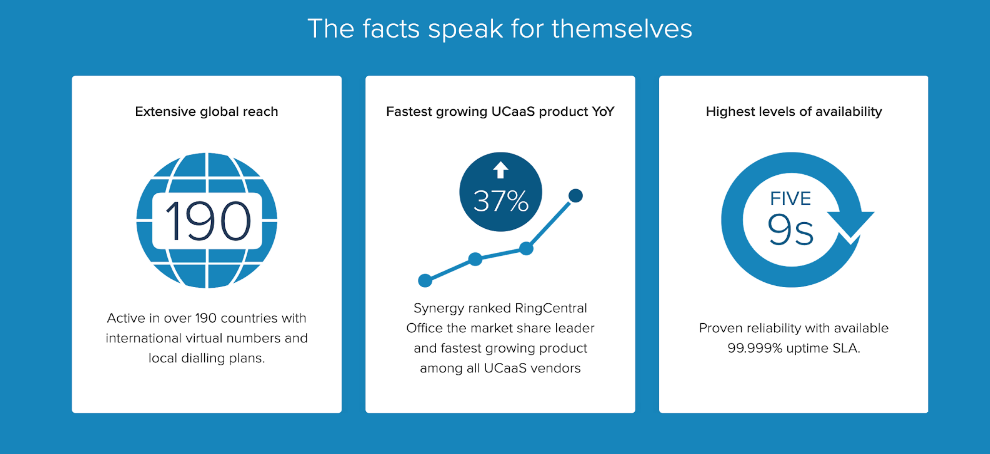 WhatsApp Messenger is the leading mobile messaging app in a whopping 112 countries. Owned by Facebook and the tool by which you can text, chat, share videos, attachments, and photos or create a talkative group of up to 256 people, WhatsApp Messenger has everything you need. Despite not being the most stylish app, it's suitable for any desktop or mobile device.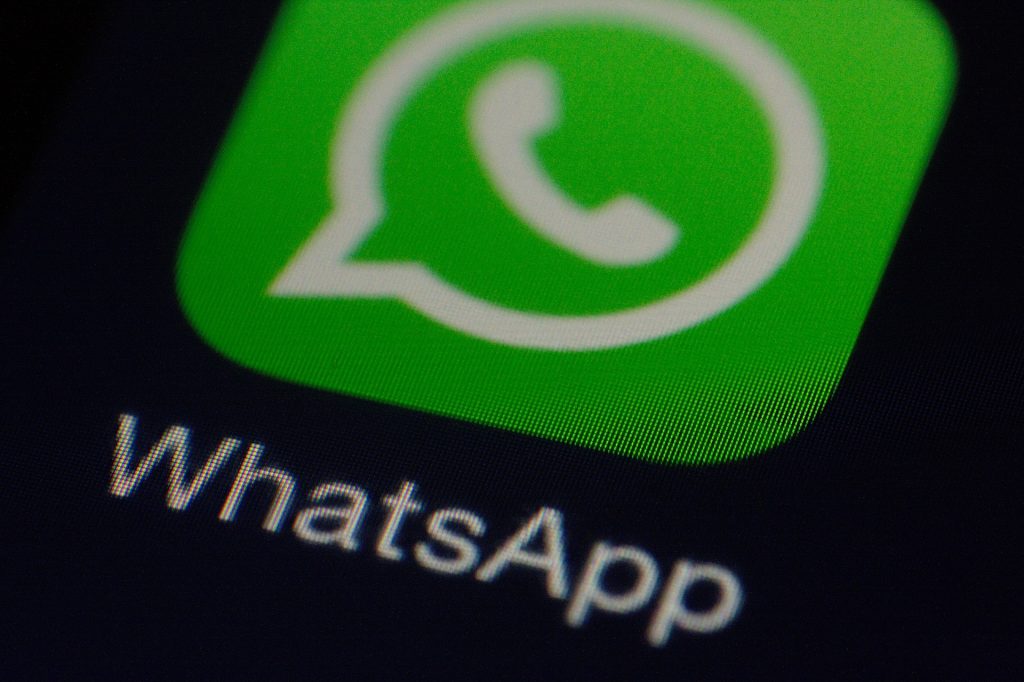 Some of the advantages of WhatsApp is that it's free to use, offers end-to-end encryption, and no account setup is required, just a mobile phone number. At the moment, it's possible to chat with four people at the same time in a group, and this number is set to increase in the future. It's compatible with most smartphones and supports group video calls on iOS and Android. It's super easy to install and will only take up 6.4 MB of your storage memory. WhatsApp gives you emoticons, push notifications, and message pop-up boxes to amuse and titillate you when you're in a playful mood. You don't have to log into it each time you access the app, as you receive an access code through SMS that is entered upon installation, confirming you are the owner and user of the phone number.
Disadvantages include the fact that you can only play with other WhatsApp users, and messages are encrypted only when all users have the same encryption version. If you intend to swap large video or image files, ensure that you purchase a 3G or 4G data plan.
WhatsApp is used by more than a billion people around the globe with no limits on how long they prattle for and works on Wi-Fi, 3G and 4G networks.  
Google Hangouts has been in direct competition with Skype since its inception a few years ago, with many saying that it's better than Skype's call quality. Offered by Gmail and Google+, it allows you to text, call, and video chat. Perfect for one-on-one conversations or group sessions, it can be easily downloaded onto mobile devices (Android or iOS). Utilized by businesses and individuals alike, Google Hangouts is an interface based on social networks, ensuring data security with cost-effective pricing packages. It easily integrates with business apps, such as Sprint, Zendesk, Freshservice, Slack, and others.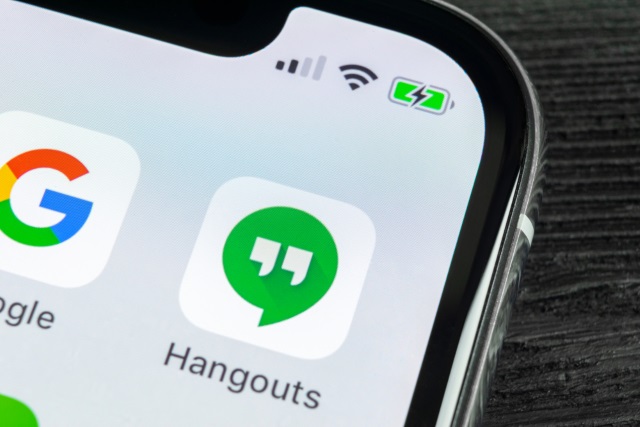 Google Hangouts has advantages over Skype in the fact that it works seamlessly with other G Suite tools and allows video broadcasting via YouTube. Moreover, it has intelligent muting options. Users have custom administrative control options, auto screen focus, instant messaging, and screen-sharing options, plus a "hangout on air" feature. With Google Application Integration, Google Hangouts will support numerous computing devices.  
Not just another messaging app, Google Hangouts gives you the ability to chat or video call up to 15 contacts simultaneously on iOS and Android. Recently updated, Google Hangouts collects all of your phone and email contacts, and if any of these are Google Hangout users as well, you can chat away for as long as you like for free, whether on a landline or mobile. The interface is straightforward to navigate. On the negative side, the mobile app won't display status messages or show you who is online when you are.
Offering a no signup and no downloads scenario, Appear.In is an easy way to start a call or integrate with your own blog or website. It will give you video conferencing facilities to any website and create a "room" link that can be shared with up to eight people when you want to gossip, plus there is an iOS app. You can choose either a voice or video call and even share your screen if desired. Privacy worries are allayed, as you can "lock" your call so that no one else can join in if by some chance a stranger found your unique link.
Appear.In is anonymous video calling app that gives its users a taste of WebRTC possibilities. Super fast to set up, it's perfect for when your other video options are unavailable or if you have pulled out your hair trying to use Skype, working on even a weak Wi-Fi connection or 4G networks.    
It's possible to make a "room" your permanent space by providing an email address or phone number and receiving a special code. You can make it your own by customizing the name and the background, and you can even "lock" the door to keep out drop-ins or kick out undesirables. All communications are encrypted, so no outsiders will be able to play voyeur.
Appear.In is a clever take on Google Hangouts with no flash, plugins, or sign-up crap. It also has higher-end versions of the WebRTC functionality available. Appear.In proves to be a fantastic site based upon a simple premise of offering excellent audio and video capabilities for when you need to share.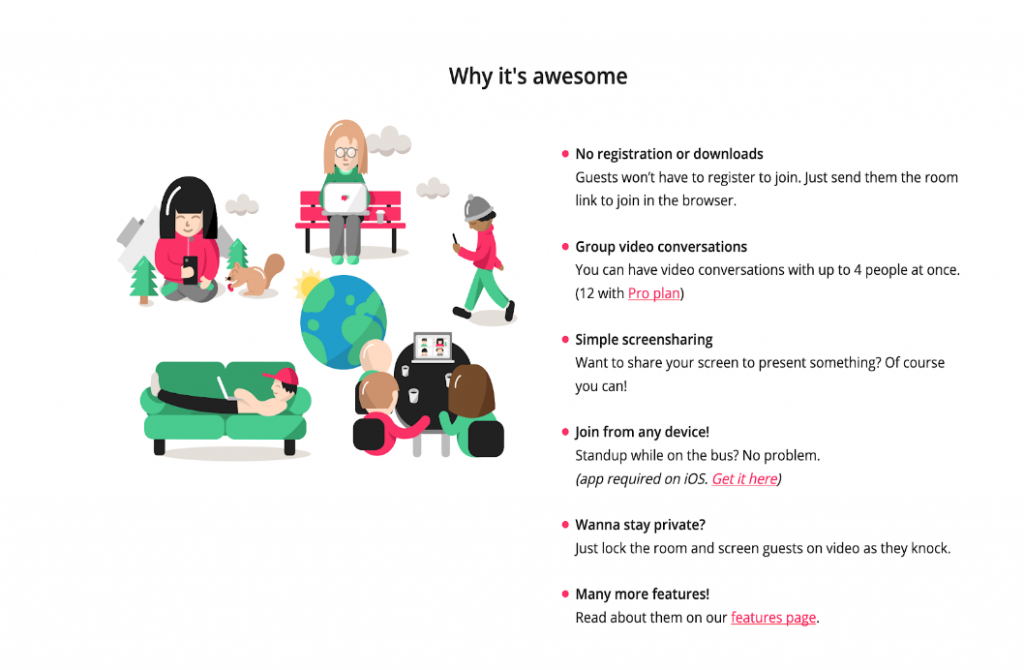 5. ooVoo (Web, Android, iOS, Windows, Mac)
A VoIP app for those who loved to get pretty stamps on their schoolwork as a child, ooVoo will give you the means to have funny video chats with stickers, GIFs, and emojis to share your true feelings and reactions. If you are into group therapy, you can be prattling away to up to 12 people at any one time. This perk is beneficial to wandering nomads sitting in a coworking venue in a far-flung country and overwhelmed with homesickness. It's also perfect for when you merely need to share your frustration over a work issue with your caring boss who's in a meeting in a faraway city.    
Similar to WhatsApp, ooVoo gives you the ability to make international and domestic calls to landlines or mobile devices of high quality. It's even possible to call someone not on ooVoo via Facebook, which is a bit of a perk. One of ooVoo's unique services is having the ability to pull information from your instant messages, social networks, and emails to establish connections between your contacts, which may be too "Big Brother" and perturb some souls.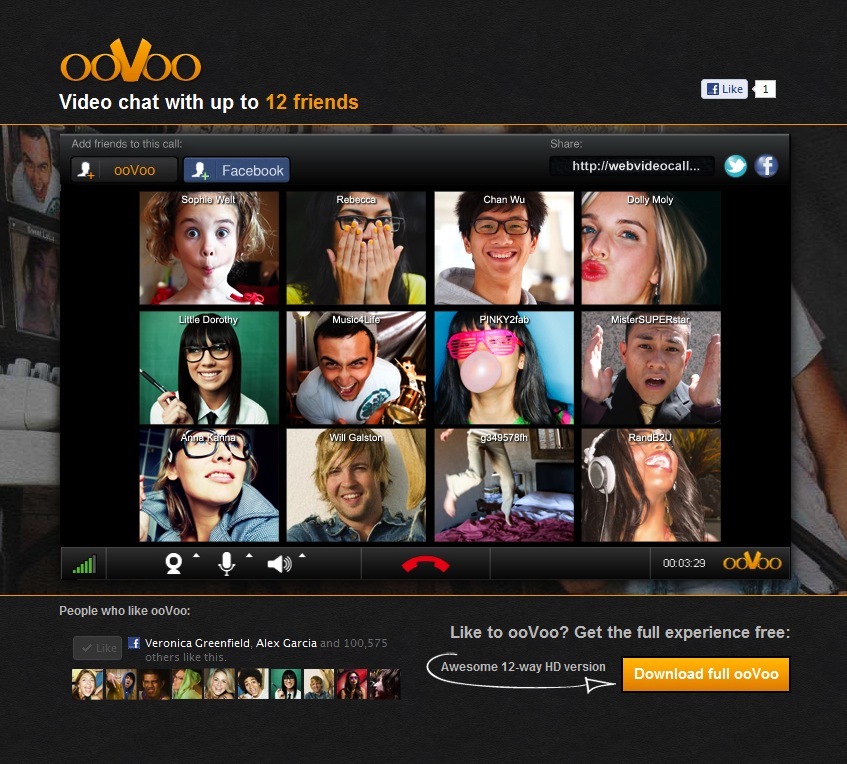 A free social-center cross-platform, the beauty of ooVoo is that call recipients do not have to sign up or download anything. You only have to send recipients a unique link and begin chatting. Calls can be recorded, and screens can be shared. If by some chance your contacts do use ooVoo as well, the app can also double as a messaging app.
ooVoo has been around for over a decade, but where Skype targeted the enterprising folk with the development of conference room technologies, ooVoo went off in the other direction, aiming for the young, frivolous social beings who love to gossip ad hoc and have a penchant for watching YouTube. ooVoo does have a few wrinkles, such as being overrun with advertising, but you can pay a nominal amount to have them removed.
One more to add to the list of Skype alternatives is Viber, which offers free calls to mobiles and landlines, chat options for you and your coworkers, video capabilities, photo-sharing, and maps, plus plenty of games to play when your brain has had enough of the serious stuff.
Available as Android, Windows 10, iOS and desktop app that includes Mac and Linux, Viber has all of the bases covered. Mobile users can connect to other users via free calls and group messaging on existing mobile numbers, making it a seamless fit for your existing phone and message apps. Setting up Viber is a breeze, as it's merely a case of installing Viber and registering your phone number. It isn't at the top end of communication resources, so the app installs in mere moments.
Currently, Viber has over 800 million users around the world who utilize the app's many appealing features like encrypted messages and sending documents, text, video messages, and images. Users can invade a public chat about a favorite topic, or challenge friends to a gaming duel in the dead of night when you can't sleep. Text, video, and voice calls are on the freebie list, but if you wish to invest minimal cash in making international calls, this can be achieved from your phone or desktop. Stickers are also provided for those who like to pretty things up.
With Viber, there is no need to register usernames or passwords, which is a bonus for those with too much information swirling around in their brains already. The downside of Viber is the lack of security.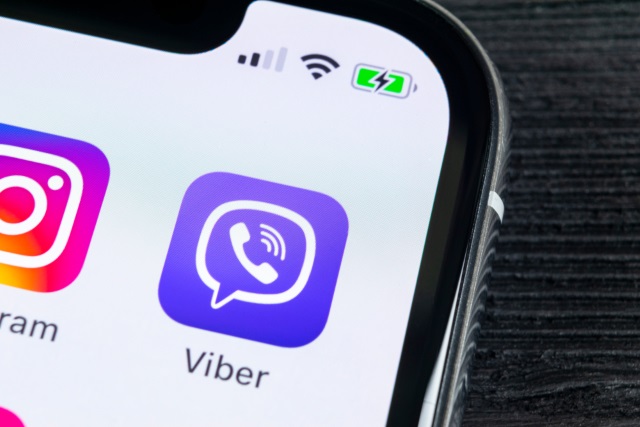 Primarily a web-based service (WebRTC app), Talky is a free, browser-based chat app for up to 15 people that can be used with any major browser, such as Firefox, Chrome, and Opera. Compared to Appear.In, Talky is a simple video chat screen for individuals who enjoy sharing.
Talky is super easy to use, giving users the chance to pick a room name, receive a personal URL, and share this with up to 15 people. Each of your special 15 buddies can access the call via their own browser or the iOS app. When the call is live, you can turn your webcam off if you have bags under your eyes from last night's stint in a coworking venue and only let your friends hear your husky voice. Alternatively, do a dance for their screen and text them if you wish to mute the microphone. You can lock the call for super privacy when required.
Talky is excellent for families poking their noses into each other's daily lives, for tech-savvy souls in coworking venues wanting to collaborate with other innovative minds in the next country, or for a boss in a meeting who needs an answer to a question pronto. Talky is all about "sharing is caring," because no one will be left out of the fun; everyone can see what's happening on one person's screen when the sharing feature is activated.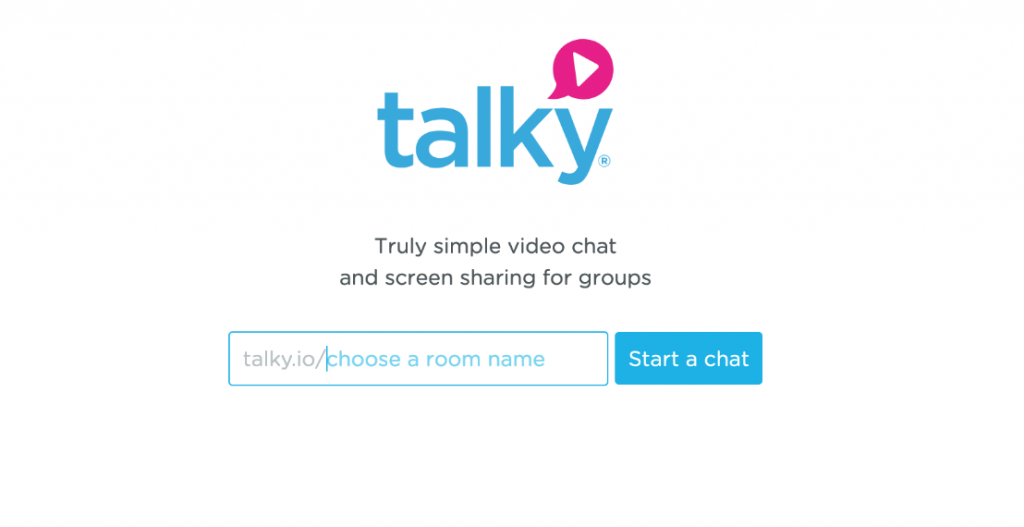 Instant and effective, you can't use Talky for domestic or international calls, but it launches in seconds, integrates devices, and there is no need for giving away any personal information to the app. The visuals and audio are excellent, and Talky does have the advantage of being able to record meetings and customize rooms. The screen-sharing function restricts itself to the bottom third of your room, so the caller's chat window remains visible. One drawback is the fact that it's not linked to any email or social media site, so there's no contact book available.
A little light on features, if you are looking for a "real" cross-platform chatting app, then you will have to look further afield than Talky. But for those of us who believe simplicity is key, Talky is great for real-time connectivity.
Other Skype alternatives worth a mention include:
WeChat is a mobile app available for iOS, Windows Phone and Android with the option of using a web-based version. It offers text, video, voice, and "family/group" chats that can be used to replace your SMS and phone apps. You can call landlines and mobiles, but not on a worldwide scale. With its quirky "people nearby" feature, WeChat acts as a pseudo-dating app as you can "pick up" nearby users. This fun app is secure and continually evolving with regular updates.
8×8 VoIP Phone Service is a great app used by a vast number of businesses in the niche markets of transportation, finance, insurance, construction, and healthcare industries. With its smartphone integration, web conferencing, internet faxing, and an online dashboard for call management controls, the app is simple to use and works on mobile or desktop devices. This app is a fully-fledged PBX system with an automated attendant feature that offers call routing and supports voicemail.
Voca will give you some of the cheapest international calls available and works through your Wi-Fi or data connection. You can call over 230 countries, and if your coworkers, friends, lover(s), or family are using the app, then your texts, voice, and video calls are on the freebie list. All calls and messages are encrypted.
Slack lets you communicate efficiently with real-time messaging. Slack gives you search and archiving tools that can be accessed anytime and anywhere, the ability to share files with team players, and a unique synchronization tool, which updates your inbox on your computer even when you read a message on your mobile device.
Jitsi will give you password protected chat and video rooms for those into their privacy, live streaming via YouTube, telephone dial-in for people away from a web connection, and screen sharing. One of the best free video conferencing apps around, Jitsi can be used on Windows, macOS, Linux, Android, iOS, and the web.
Jami will support an unlimited number of participants, so if you want to create a party of talkers, this is the one for you. It doesn't rely on centralized servers for communications, but instead uses distributed hash tables, increasing the overall privacy. Other features of Jami include video messaging, file sharing, call recording, and voice messaging.
The list goes on and on, from Mitel to SkyJabber, Zoho Cliq to QueueMetrics-Live, and everything in between, such as FaceTime, Amazon Chime, GoToMeeting, Imo, Facebook Messenger, blah blah and blah…….there are so many on the market.
VoIP is an integral part of our day-to-day lives, simplifying the communication process so that you have no excuse not to be in touch with someone. The use of VoIP has grown dramatically over the last few years. It's a constantly morphing and developing technology, changing the world to where three out of four adults now live in a wireless-only household. With the advent of 5G networks, the quality and quantity of services available on VoIP is anticipated to increase significantly.
Are you still using Skype as a security blanket, despite your hair loss?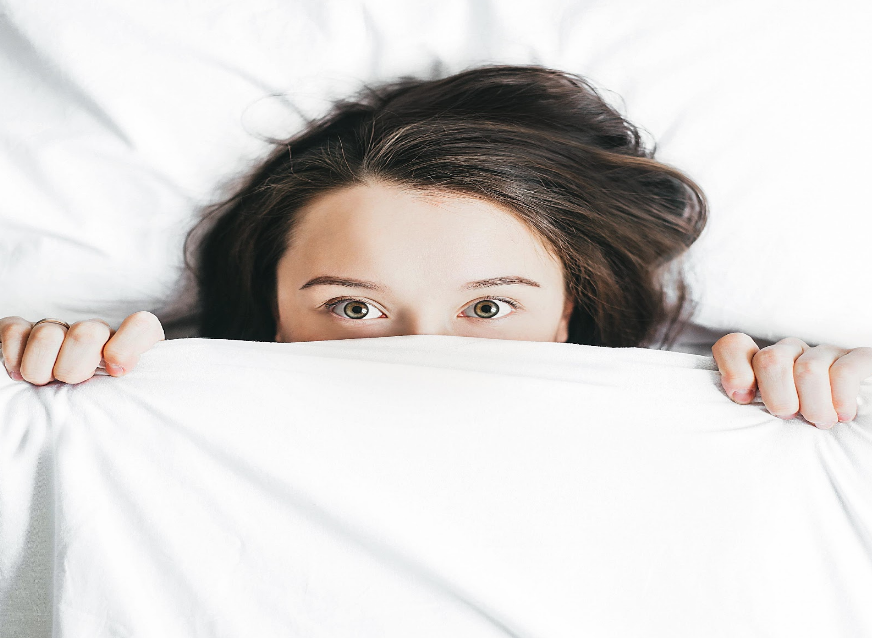 Maybe it's time to check out the alternatives to Skype and be able to flick that hair out of your face, twirl it in your fingers, or heaven forbid, indulge in the nasty habit of sucking the ends when deep in concentration.
Tech Dummies Dictionary (for those who may need it!)
TLA – three-letter acronyms that tech-savvy nerds love to use
VoIP – voice over internet protocol
iOS – internetwork operating system
SMS – short message service
GSuite tools – GSuite is a brand of cloud computing, including productivity and collaboration tools developed by Google and launched in 2006
WebRTC – a free open-source app that provides web browsers and mobile applications in real-time communication by the use of simple programming interfaces
DHT – distributed hash tablel, translated to "network storage"
SSL Encryption – Secure Sockets Layer translates to web security protocol
Resource:  https://www.acronymfinder.com/
Resource:  https://en.wikipedia.org/wiki/