In an era where technology makes working remotely easier than ever, I am always surprised to hear how so many people are unaware of the amazing opportunities they can take advantage of due to being location independent. With thousands of coworking spaces around the world, there are few things stopping someone from working by the beach, on a ski hill, or even taking a coworking vacation, aka a Coworkation.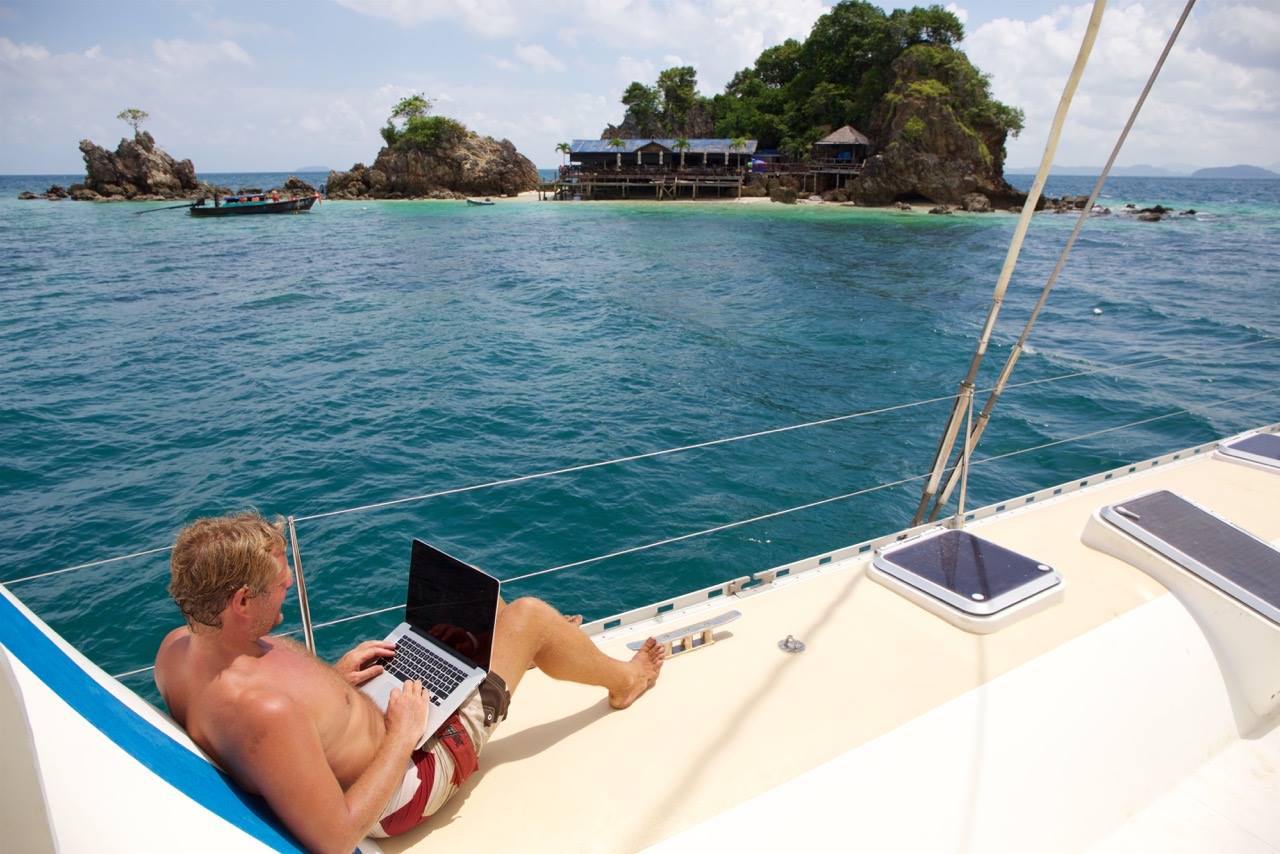 Never heard of a Coworkation? It sounds awesome, right? Picture yourself in a luxurious villa, in the most picturesque location, working and networking alongside other inspiring individuals. It is truly an entrepreneur's dream!
Stuart Jones, an avid entrepreneur, and founder of Coworkation has a passion for promoting the location independent lifestyle, which he has been able to facilitate through his company.
Here, Stuart shares how he came up with the brilliant concept of the Coworkation, and expresses why you should take advantage of being location independent — even if it is only for a week or two!
What is the Location Independent Movement?
The Location Independent Movement, or the LIM as we call it, is the ecosystem that surrounds the location independent lifestyle. It is comprised of a growing number of people who have freedom (to varying degrees) to work from where, and when, they want, as well as a number of startups that are creating products and services that cater to the needs of these people (or those who are interested in becoming location independent). It includes companies such as Coworkation who offer trips (from anywhere between 2 days and 1 year), coliving accommodations, conferences, podcasts, blogs and other educational materials, coworking spaces in traditionally touristic destinations, coaching services, networking apps and relationship finding websites. All of these companies are contributing to making life better, and easier, for location independent professionals and digital nomads.
What made you interested in the location independent lifestyle?
In the early days, it was so that I could explore the world. Nowadays, I travel less frequently but appreciate the freedom that location independence affords me more than ever. It enables me to structure my life in the way that I want it.
The biggest challenge of being location independent?
The biggest challenge I would say is how you can really take advantage of the freedom that location independence gives you. Taking into account things such as how to balance all the different aspects of my life (family, social, personal development, learning, health, entertainment, relaxation, etc). How do I integrate my passions into my life more? How do I structure my life so that I have freedom and flexibility yet, at the same time, maintain a certain level of routine and structure? These kinds of issues need to be thought about in order to maximize the potential location independence affords you to really lead an extraordinary life.
Best place for location independent workers?
Any place that is inspirational and new! Change of location can really help us with our work — it can change our states and uplift our moods. We don't need to travel far to do this. In your hometown, there are sure to be locations that are conducive to meet the objectives of specific tasks, whether that be for productivity and focus, creativity, planning, and strategy.
How did you conceive the idea for Coworkation?
After discovering coworking spaces in 2012 I immediately fell in love with the concept and thought to myself, "coworking should be combined with travel". The term 'coworkation' (a fusion of coworking vacation) popped into my head…it seemed to be a natural evolution of coworking. I did a google search for the term, assuming it was already in use but found nothing. I had a feeling that it would become a noun, equally as commonplace as 'coworking' at some point in the future and so I registered the domain. I didn't exactly know what the business would entail, it was all a little abstract, but I felt confident that there was something exciting behind it.
How long has Coworkation been operational?
After conceiving the idea in 2012 I had to sit on the idea until I loosened ties on my other businesses. It wasn't until August 2015, that I was able to focus on turning the idea into a reality. I flew a small team to Bali to join me one month later and we got to work! The website went live in July 2016 and we ran our first coworkation the following month.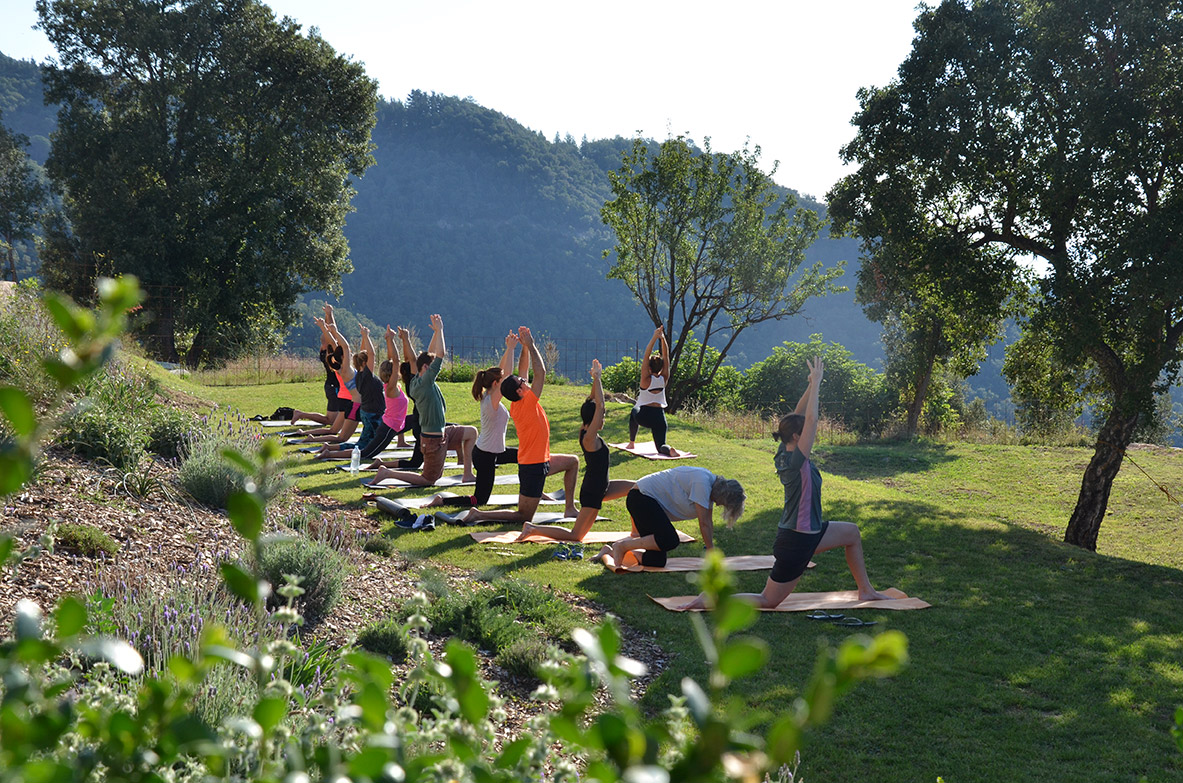 How do you choose the locations for Coworkation?
A coworkation location needs to have two characteristics:
Be inspirational and
Be unique
Who are Coworkations for?
Coworkations are for people that are looking for inspiration. That might be an entrepreneur, freelancer or a location independent professional. It might be somebody looking for an idea or has an idea that they want to manifest into reality. It also includes people who are working in a 'traditional' company role. We all need inspiration at times.
Why should someone go on a Coworkation?
First, and foremost, to find inspiration…inspired by the other people who attend, the places we visit and the workshop program of a coworkation. This is a chance for people to step out of their normal environment to:
Gain new perspectives
Find clarity
Increase creativity
Reflect upon their current situation and visualize their future
Connect and collaborate
Explore more of this incredible world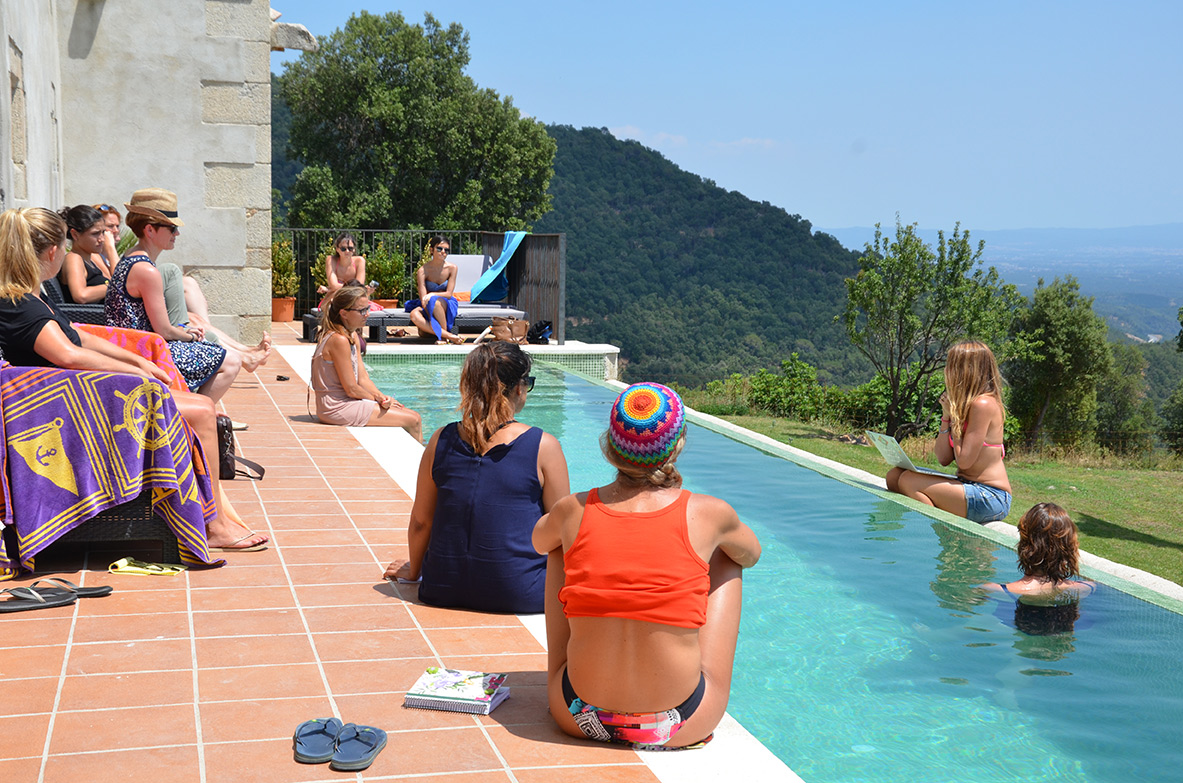 What is your favourite part about a Coworkation?
I would say the incredibly positive energy that stems as a result of having a group of motivated and interesting people, in places that are truly stunning, as we are working together, socializing, relaxing and learning from professionals in different areas of personal and professional development.
To learn more about Coworkations, visit their website here, and check out this video!