Achieving business success requires consistently working hard over a long period of time. Noah Kagan, founder of Appsumo and the popular marketing blog OkDork argues that overnight successes don't exist. Rather, Noah argues that building a highly successful business or career is something that typically takes YEARS.
In fact, Noah's personal recommendation (starting around 26:15) is that you'll get what you want if you're willing to work 80 hours per week for at least an entire year. Yikes. Sounds like a lot of work huh? While working that hard is commendable, it's also important to regularly take personal time to rejuvenate yourself.
Fortunately, many of the best coworking spaces in the world understand that. Many coworking spaces offer happy hours, a game room, or community lunches to help members decompress. We wanted to dive deeper in this post, however. After surveying 160+ coworking spaces, the following four spaces have stood out for having the most unique after coworking activities.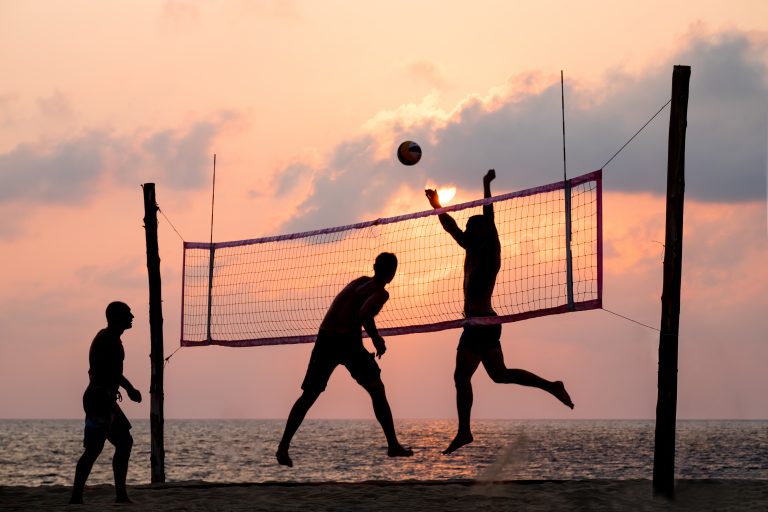 If you're craving the island life, Koh Pha Ngan is as good of a destination as any other. With hiking, snorkeling, and kayaking, Koh Pha Ngan is a great island for those that enjoy water sports and being active. Koh Pha Ngan is also famous for its wild Full Moon Parties.
Of course, this island also hosts one of the world's greatest coworking spaces. Koh Space is the best place to produce great work on Koh Pha Ngan. The coworking area is reported to have the best internet on the island. Koh Space also has an active community consisting of web developers, photographers, affiliate marketers, and more.
Most notable, however, are Koh Space's two unique after coworking activities. The first is that members of the space often gather for weekly beach volleyball games. Laughing and having a ball in the sun with your fellow coworkers is an excellent way to set yourself up with an excellent network 🙂
Koh Space also offers flow state journeys into the rainforest beyond the beach for its members. These trips help members reconnect with nature, get exercise, and become more present.
Whether you're an introvert or extrovert, beach lover or forest dweller, you'll surely enjoy one of Koh Space's two unique leisure options.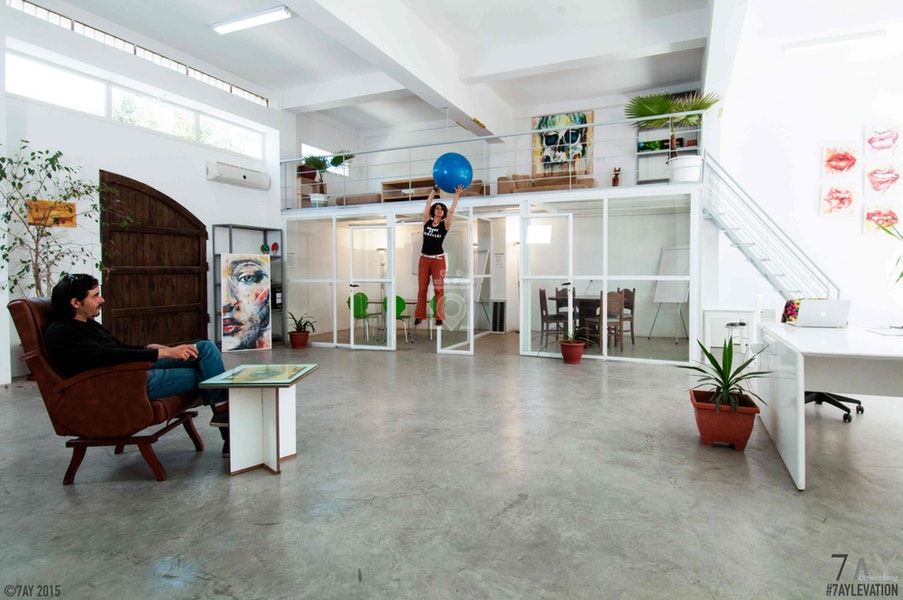 Located in Rabat, Morocco, 7AY Coworking is a dynamic space for entrepreneurs, freelancers, and digital nomads. You'll be effective in this space — guaranteed. There's several seating options, countless electrical outlets, 100mb wifi, and a five star work environment.
With that being said, the most commonly cited reason members love being a member of this space is its community. You'd be surprised at the amount of encouragement, and advice members of 7AY Coworking freely give each other. The community definitely leans towards collaboration and away from competition.
Of course, a little competition on occasion can be healthy. Perhaps that's why 7AY Coworking formed a partnership with a Crossfit and Kickboxing gym just a five minute walk away. Going to the gym or hitting the bag with a friend is a great way to strengthen your network while simultaneously enjoying significant health benefits.
Other unique after work activities offering by 7AY Coworking are yoga/body balance sessions, language lessons (currently Arabic and Spanish), Arabic calligraphy lessons, and possibly even the chance to cruise around the river in a traditional Moroccan boat.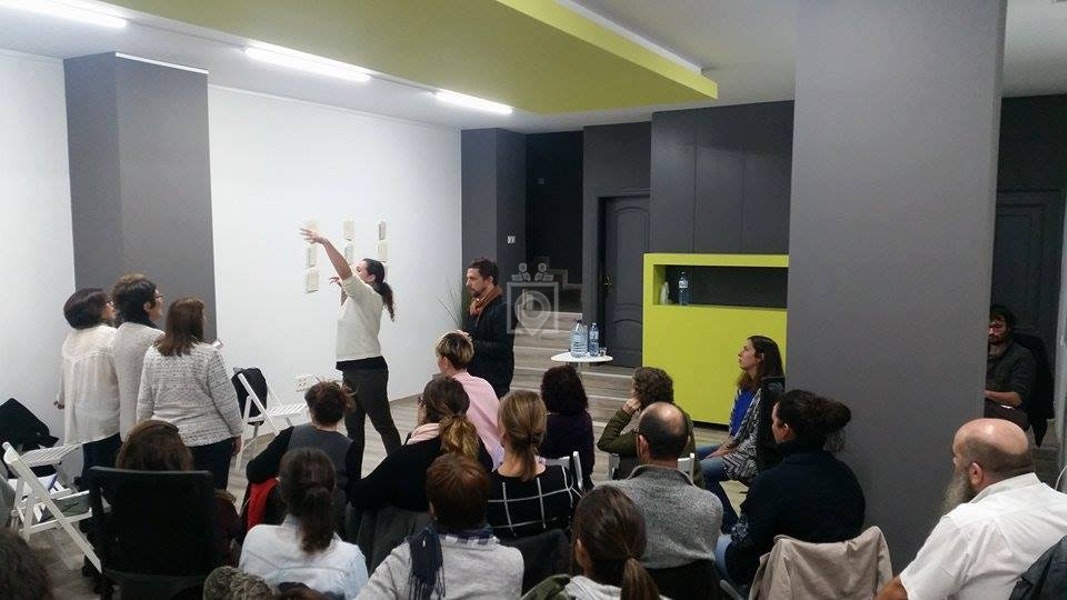 La Planta Coworking is a microcosm of the Spanish city of Zaragoza. The two have beautiful architecture, comfort, and a peaceful environment. Both the city and this coworking space are also overflowing with culture.
While Zaragoza is famous for its Cathedral-Basilica of Our Lady of the Pillar (believed to have been the first church dedicated to the Virgin Mary), La Planta Coworking is unique in that it's perhaps the first coworking space to have a choir and musical theater group.
Members of La Planta formed this group to amuse themselves. They saw the value in recreation and wanted an outlet to loosen up after the stresses of the workday.
Of course, this rightfully implies that members of La Planta value productivity as well. As a member of this space, you'll have lots of great amenities. These include upscale eco furniture to keep your body in good shape, blazing fast 350MB fiber optic internet, a locker, plus organic tea or coffee to energize you.
After taking advantage of the excellent infrastructure and grinding away all day, just maybe you'll want to bellow a song with the choir too.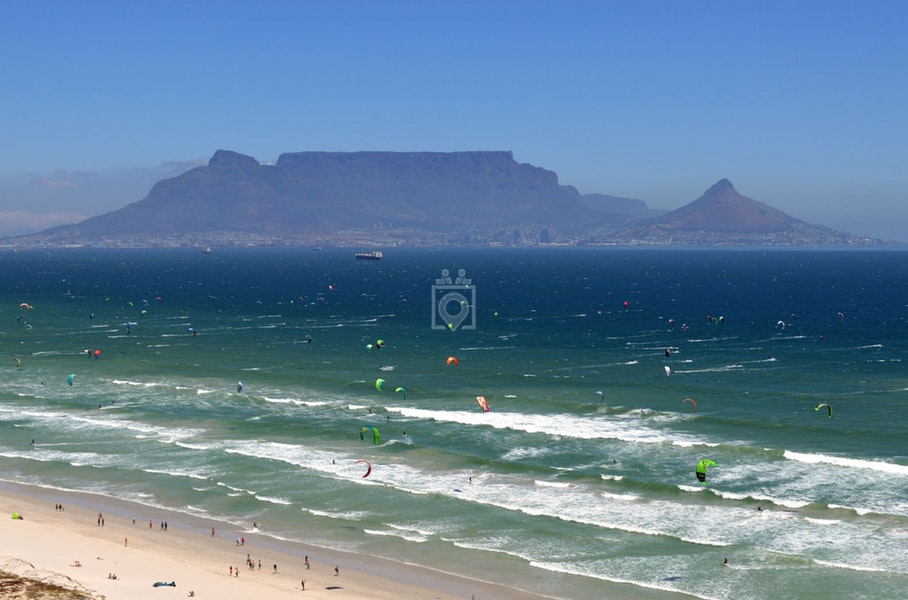 There's so much to love about being a member of CoworKite. For one, consider that space is open 24/7 for members. The fiber optic internet is blazing fast too. Comfortable office chairs, community events, and easy meeting room access are other selling points.
The most unique aspect of this space, however, is the activity it allows you to enjoy after coworking. CoworKite is located just off a beach. Not just any beach, however… the most famous kitesurfing beach in the world!
Whether you're a kitesurfing pro, or an enthusiastic newbie, you're sure to have a great time. Heck, just watching the countless other people kitesurfing is enjoyable and quite the sight to behold.
With beautiful trees outside the office, a beach and a mountain nearby, plus an amazing opportunity to kitesurf just minutes away, CoworKite is among the top coworking spaces in the world for things to do after work.
Conclusion
Hustling hard is admirable. Everybody respects the person that can hit deadlines. Launching a product, or growing a service based business is difficult. For those of us that don't get lucky, large-scale success will require long hours.
Yet, there's no use chopping trees with a dull axe. Sometimes taking time to rejuvenate yourself and "sharpening the blade" is exactly what you need. Becoming a member of these four coworking spaces and enjoying their unique after coworking activities is one way to do just that.