Looking for commercial real estate?
If you're a CEO looking for an office building or space, you are probably evaluating the pros and cons of buying versus leasing commercial real estate. But there is another major aspect you must consider: the physical benefits for employees, such as open work spaces, parking, security, location, client accessibility, kitchen, and/or various rooms to accommodate conferences, privacy, napping, fitness and bonding activities.
These are the types of amenities that encourage employee longevity and loyalty. In a world where Millennials are known to hop from opportunity to opportunity, office space can be a powerful magnet.
Plus, your office space is a reflection of who you are as a company. According to Entrepreneur.com, a company's office space is one of the endemic ways a brand communicates its essence.
Living spaces, collaborative spaces and shared spaces continue to be an important consideration for office spaces. The idea of a 'living room' is something that continues to be an important aspect of office spaces, inclusive of conference rooms that serve as a living room. Employee access to natural light is another common consideration, as well as offering adaptable workspaces.
As you start visiting different spaces, you'll be able to narrow down what it is that you want to provide.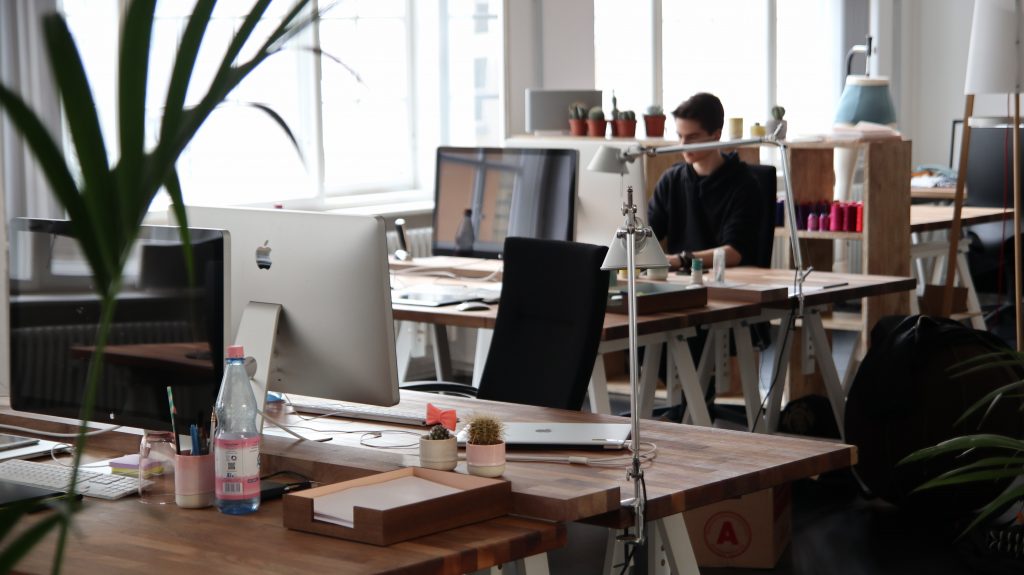 Location, Location, Location
Wherever you decide to hang up your proverbial office will determine the other amenities you offer employees, which in turn will attract new talent.
"Live, work, play" is a concept that continues to be a mainstay for office spaces. The proximity to walkable restaurants, living environments and transportation for employees are huge factors when deciding on a location.
A kitchen – even for startups – is essential. At the bare minimum, a sink with hot and cold water, a mini-fridge for food storage, a microwave and dishes should be provided. Forcing employees to leave the property for food is a huge inconvenience – and eats away at productivity.
After all, there's a reason that huge corporations are building mega-campuses – the kind with restaurants, onsite childcare, dry cleaning and napping facilities. This type of environment promotes staying on-campus, thus increasing the probability of getting more work out of employees if they don't ever need to leave. However, while major companies like Apple and Google can afford this, most small businesses cannot.
Get Creative, Get With Your Community
Offices are like thumbprints: everyone is and should be unique. It's not a one-size fits all mentality. Creativity in the building, location, walkable amenities and design of the space can often accommodate even the most exquisite tastes.
Don't take on more space than you need. If you're worried about growth, there are steps you can take to ensure flexibility. If you have seasonal employees, you can provide them with other options, such as common workspace areas.
There are a lot of things to consider when choosing a space and location. If fitness is important to you, find a building that offers this amenity. Take into consideration that many walkable amenities are not necessarily going to be provided in your building, but in your location.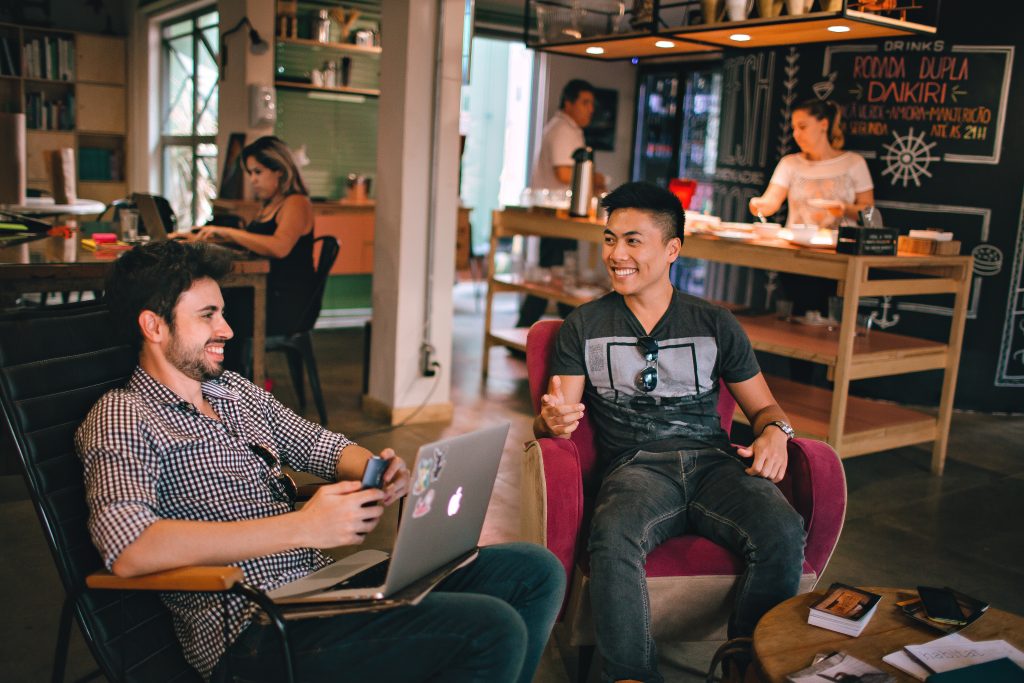 Industry-Specific Commercial Real Estate
Law offices or mental health professionals sometimes look for office condos where each room is a separate entity (for confidential meetings), but there is also a central area for a receptionist.
Perhaps your company does some light industrial work, and you need to purchase land and build your own facilities or warehouse. If this is the case, you'll soon discover that different commercial areas have differing restrictions.
Some parts of a city are zoned for industrial spaces, and with the way business and technology has evolved, these zoning laws haven't been able to keep up with the new hybrid types of businesses. Simple matters, such as your entrances and exits and the impact they have on traffic flow, can easily become political. The local community can get involved and block a lot of your ideas from materializing.
Parking
Aside from accommodating current employees, do you plan on expanding and adding more people who will need to drive their car to and from work? Will you have clients visiting, and if so, will they need guest parking? Forcing visitors to scramble for street parking, especially in bustling cities, can contribute to a bad 'user experience.'
Is covered parking essential? Maybe not if your office is tech-based or administrative, but if you have equipment or provide a car service, you'll want protection from the elements.
Security and Client Accessibility
Will clients be visiting after hours or on weekends – and if so, will you need security personnel? A law office dealing with families and highly emotional matters might need a higher level of security compared to a restaurant conglomerate who might simply need exterior door swabs.
Collaboration
Gen Xers, Millennials, and Gen Z all tend to sway towards open-space and shared office-space layout plans that encourage collaboration and accessibility. Shared working spaces, like long tables, eliminate the need for a ton of office furniture, Still, you might want to consider installing several privacy rooms where sensitive conversations can be had with discretion.
If you are in the creative industry, you might want to look for a large, open space with lots of natural light that promotes both mobility, brainstorming, support and socialization.
Your Office Space Size
Again, if you plan on expanding your team, will your space be able to grow with it? It's recommended to add 10% to 20% to the total square footage that you have calculated to accommodate future growth.
There will always be more to consider when it comes to building an attractive work environment, but acing these key elements will keep you ahead of the competition.