This article was originally published on Hubud.org
Once upon a time, identifying as a digital nomad meant you were part of a small, tight-knit group of visionary travelers. It was thrilling to come across each other in cafes, coworking spaces, and bars across the globe. The immediate bond we felt was like finding long-lost family – as if we shared a secret known only to those who shared our nomadic ethos.
Now, as the movement grows beyond its infancy and moves into mainstream consciousness, our numbers are multiplying. Every day more people quit their jobs, tell their bosses they're going remote, or graduate university to head straight for a tropical climate and the famed laptop-on-a-beach Instagram shot. And it's wonderful.
BUT.

That was the brilliant observation made recently by my friend and fellow nomad Christine Lasko Cadalzo. This lifestyle has become so popular, and our community grown so large, that what began as a group of norm-challenging renegades actually has its own "conventional life" now.
Quick: what comes to mind when you think of a digital nomad?
Did you picture a white western guy running a dropshipping business out of a cafe in Chiang Mai who uses phrases like "crush it" and drinks Bulletproof coffee? I know that guy. And I'm happy he's living his dreams. But there's a problem with this dominant narrative of digital nomad life.

The diversity and breadth of our community is astounding. But, based on dozens of conversations, articles, and Facebook posts I've read in the last year, there's a growing number of amazing location independent people who aren't engaging with us because they don't see themselves reflected in the narrative.
From the remote worker who doesn't relate to the entrepreneurial hustle to the parents exploring the world with their five kids to the hundreds of women who just don't want to deal with all the testosterone, these people have been busy integrating more with expats, adventure travelers, and local startup scenes than their fellow nomads. Some even give up and return "home."
And it's driving me nuts.
There is such power in finding a group of people who truly get you. I absolutely believe that having a close community of nomadic friends that I'd trust with my laptop and my life is what's made my seven-year nomadic journey possible. And I want that sense of belonging to be felt by everyone who lives this freedom-loving lifestyle.
That's exactly what led my best friends and I to create 7in7, a conference for experienced long-term nomads to come together and focus on making nomad life better: from dating and having kids on the road to creating a body of work that speaks to you and gives back to others. (And, as the name suggests, we're doing it on all seven continents.)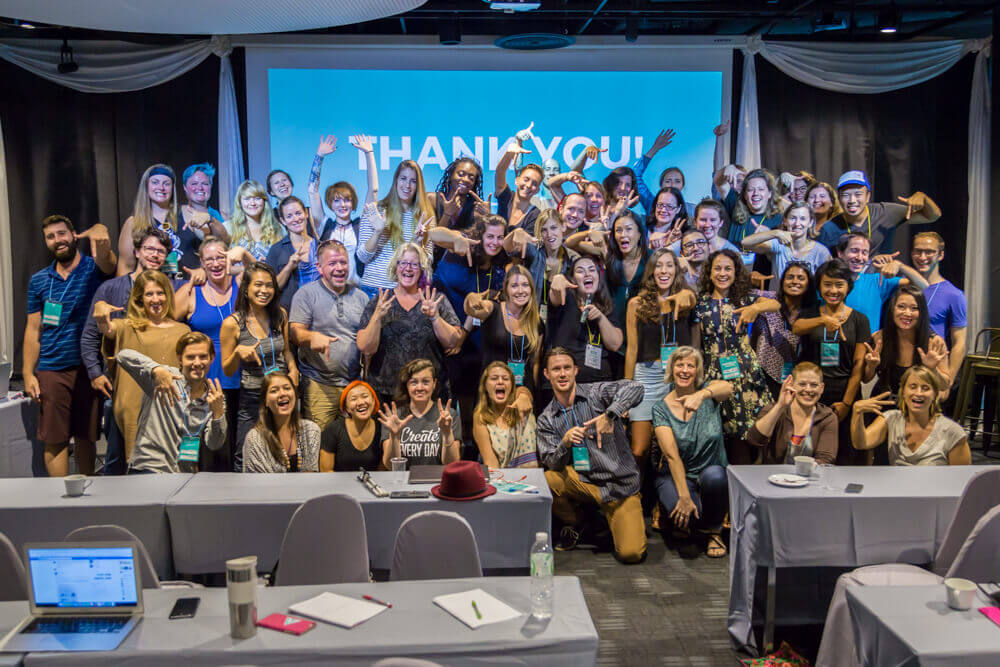 It's a scientific fact that being part of a diverse group actually makes you smarter. I'm not interested in nomad gatherings where everyone looks the same, has the same background, and shares the same knowledge. Where's the fun in that? The good news is that all we need to do to enhance our community is include more people in the narrative.
Here are just a few of the many types of digital nomads I know who'd like more of a voice in our community…
The Socially-Minded Nomads
From Hubud's Cogiving Project to 7in7's Nomad Support Squad to the countless individuals giving back to the communities we inhabit by volunteering their time and considerable skills, there's a lot going on. Check out the Nomad Social Responsibility Facebook Group to learn more!
The Conscious Entrepreneurs
There's a growing cohort of location independent entrepreneurs striving to create work that is more than profitable – it's meaningful. Lydia Lee (whose Unconventionalist Facebook Group you should totally check out) is one of those leading the way. You can check out her speech from 7in7 here.
The Anywhere Families
There are so many groups for nomadic families, but those of us without kids don't often get to peek into this world. After hearing Danielle Greason, nomad mom of three, speak at the 7in7 conference last month, someone actually said to me "I was planning on going home once my child is born. But now I know I don't have to."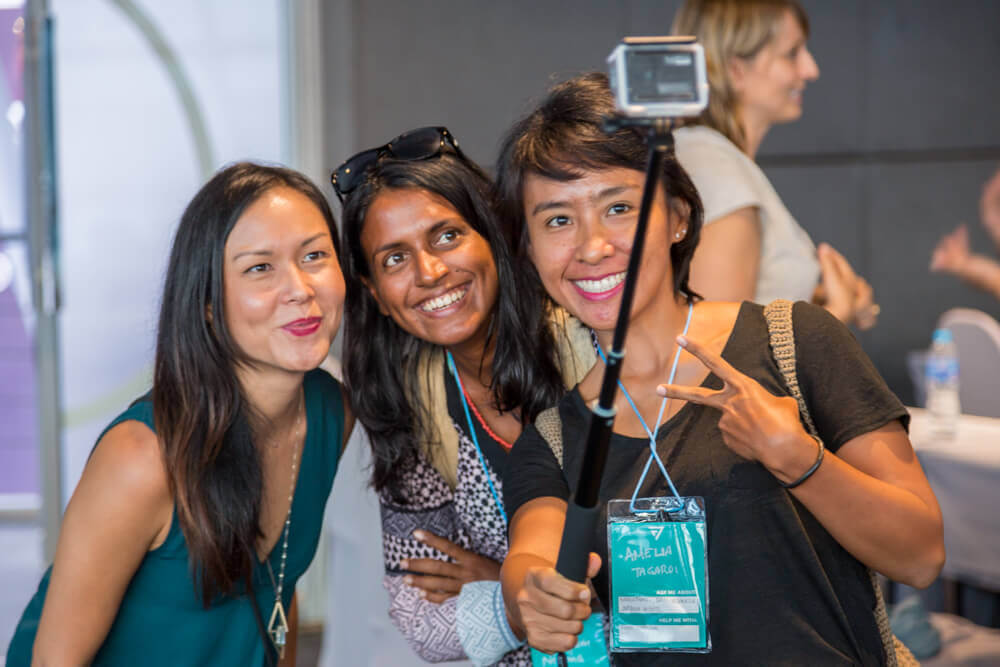 And of course the business mavens – from the Dynamite Circle to Hacker Paradise – will always be a core group of the wider nomad community. As will the adventurers planning cross-hemisphere road trips in a wifi-enabled bus, the remote workers knocking out 40 hours a week in any time zone, and those of us who are some combination of all of the above.
There are so many ways to work as a digital nomad. There are even more ways to live. Base or no base? Solo or couple or group? Slow travel or constant mover? No kids, two kids, five kids? Remote worker or freelancer or entrepreneur? All or none of the above?! What it truly means to be a digital nomad is to have the freedom to design your life. And never feel guilty about living it.
This is YOUR nomadic life. So go be unconventional, and let's start a new narrative.